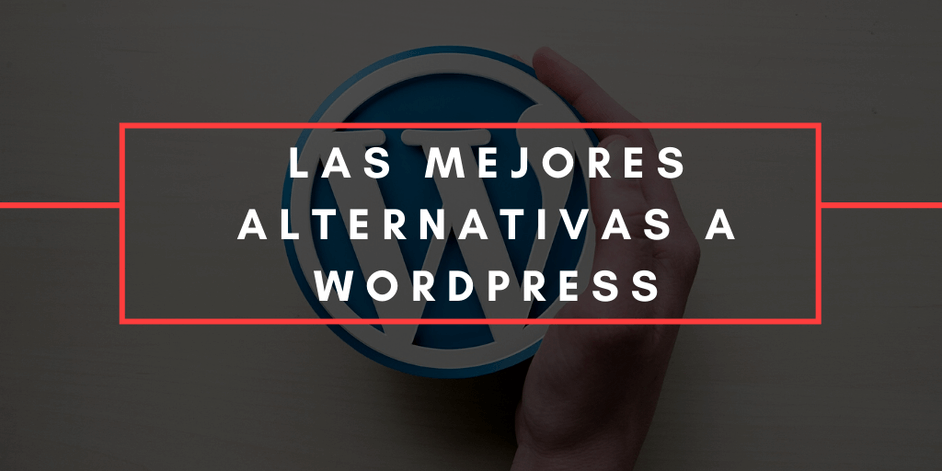 Were you looking for programs similar to WordPress? In this post you will discover the best alternatives to WordPress, content management systems with adaptable designs for creating a web page. Enters!
WE START:
Welcome to this post.
Is WordPress so used by everyone? Just know that about 30% of web pages that exist on the internet, are created on the basis of WordPress. Nor is it surprising, it is a simple solution to create websites without the need for programming knowledge.
And is it really the best option we have? While creating a WordPress website is much easier and faster To build it from scratch based on code, to handle it correctly it is necessary to have certain technical knowledge, which does not have to be advanced, but basic.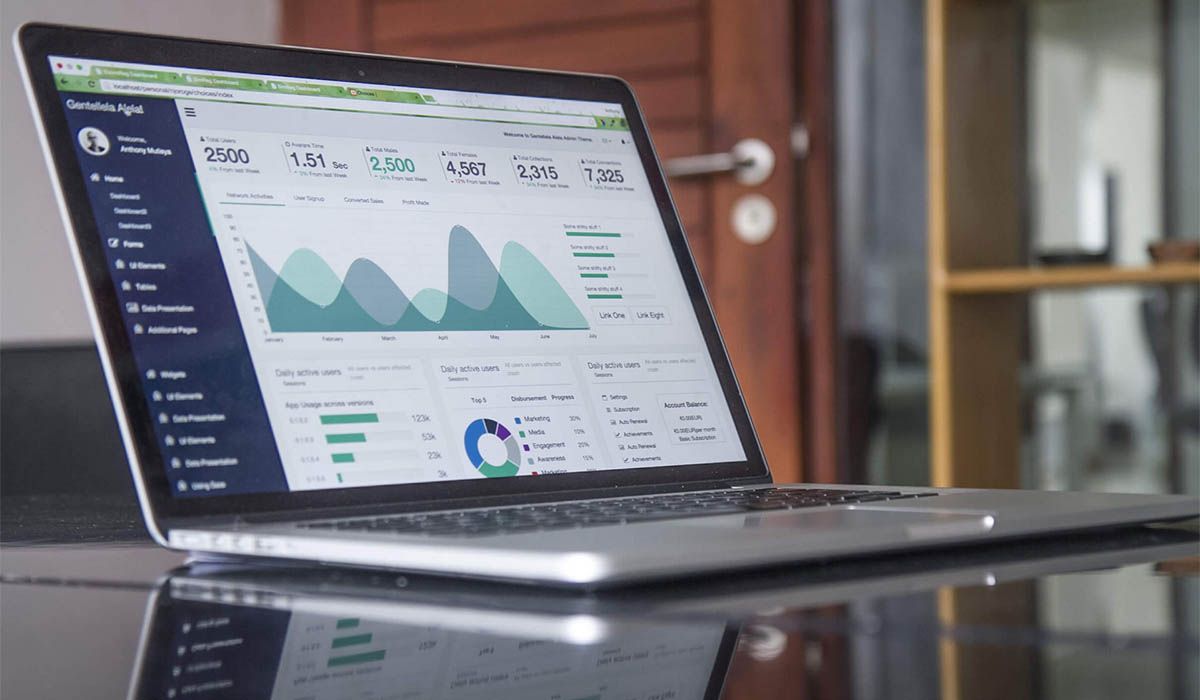 This is something that does not quite convince many people, some just want to focus on learning how to build their blog and create content to rank in Google.
For that reason and more, a list has been created with the best CMS alternatives for creating a website, which will show us that it is not necessary to use WordPress to have a successful site.
The best alternatives to WordPress
Wix
This is one of the most popular options after WordPress. One of the things that stands out about this website builder, is your ability to create freer and more flexible designs. This is something that many people are looking for, the ability to create their website as they see fit.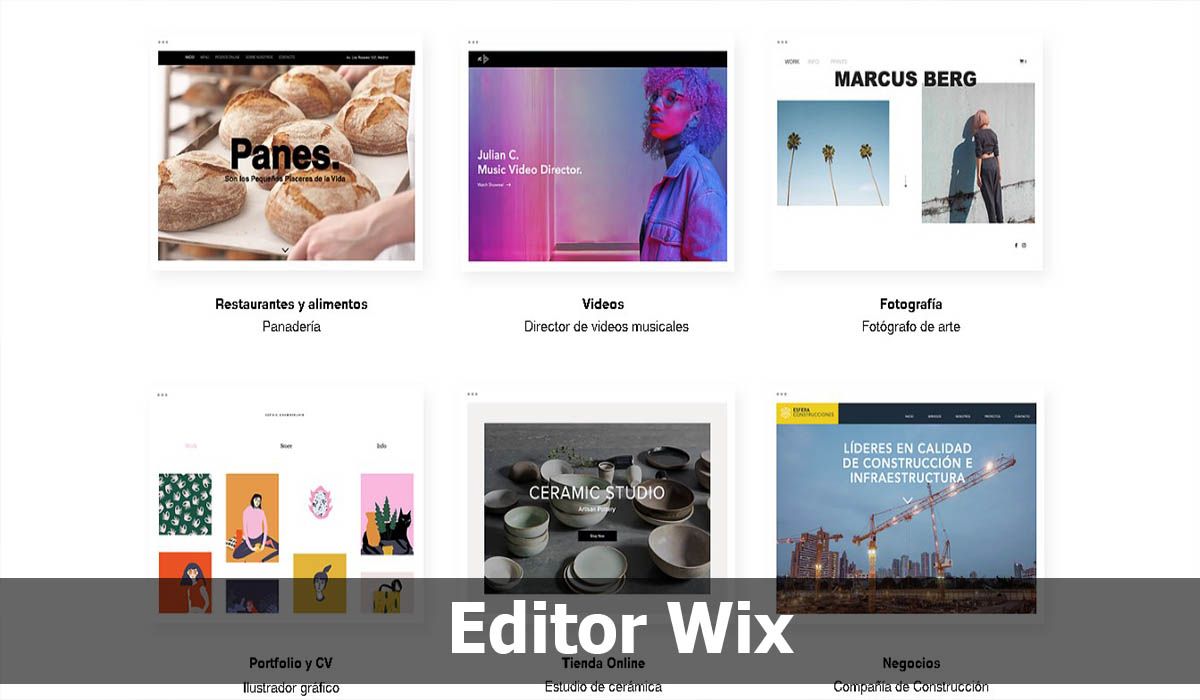 Now, those benefits come at a price. If we want to learn how to use this CMS successfully and in its entirety, it is necessary to have a basic knowledge of HTML and CSS programming languages. It will not be convenient to program anything, but sometimes it can be useful to make certain changes to colors, shapes, and the way we want to distribute the elements of an article.
This option is useful for sites that focus a lot on the visual, so it is good for designers, or people who want to create a portfolio.
Shopify
This is one of the best alternatives similar to WordPress if what we are looking for is create a virtual store, but it will not be useful if our goal is to create a blog, it is important to keep that in mind.
Is the best choice for WooCommerce, it is a platform with which it is quite easy create an online store from scratch. And it's comprehensive enough for large projects, so we have the freedom to be ambitious with Shopify.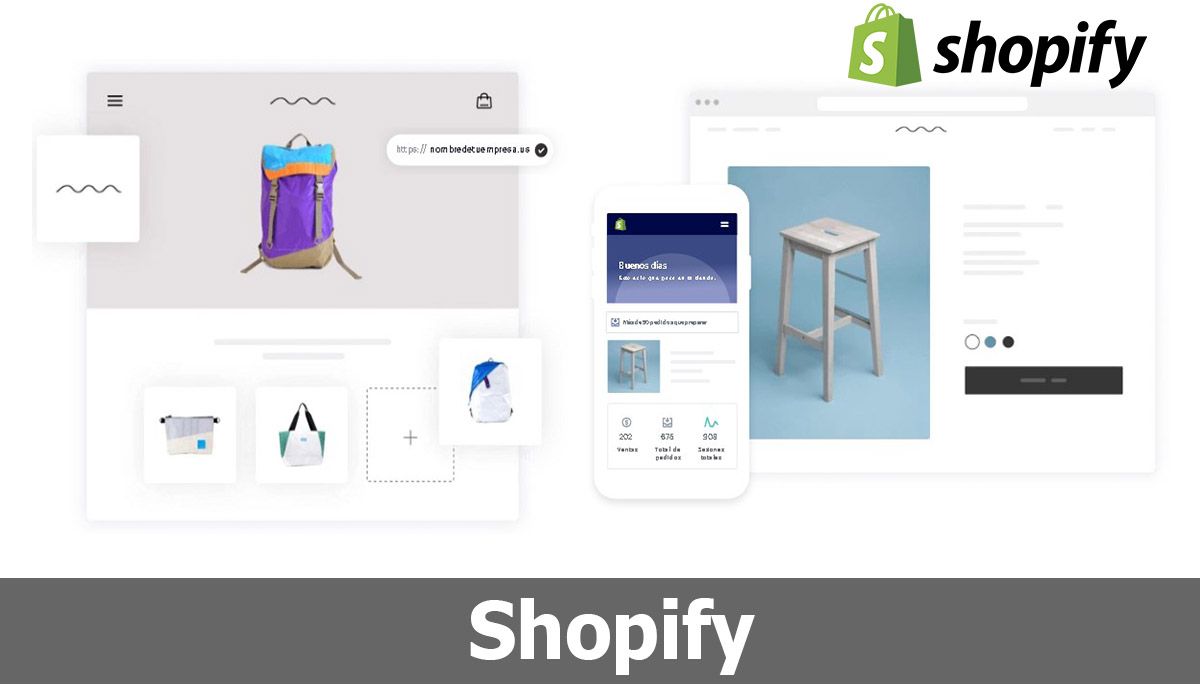 Their designs are adaptable for all types of screensThus, our store can respond well to those who enter from their smartphone. This is a strong point since a large percentage of users surf from their portable devices.
Its functions make shipping and operations much easier. In this way, the site can operate almost automatically once it is configured successfully.
Jimdo
Here we have a CMS platform What is it pretty basic, It is ideal if we are beginners in this, or simply we do not want to have such an elaborate site. We have one free version, which allows only to create a blog. Instead, his paid version gives us the freedom to create a blog and a virtual store.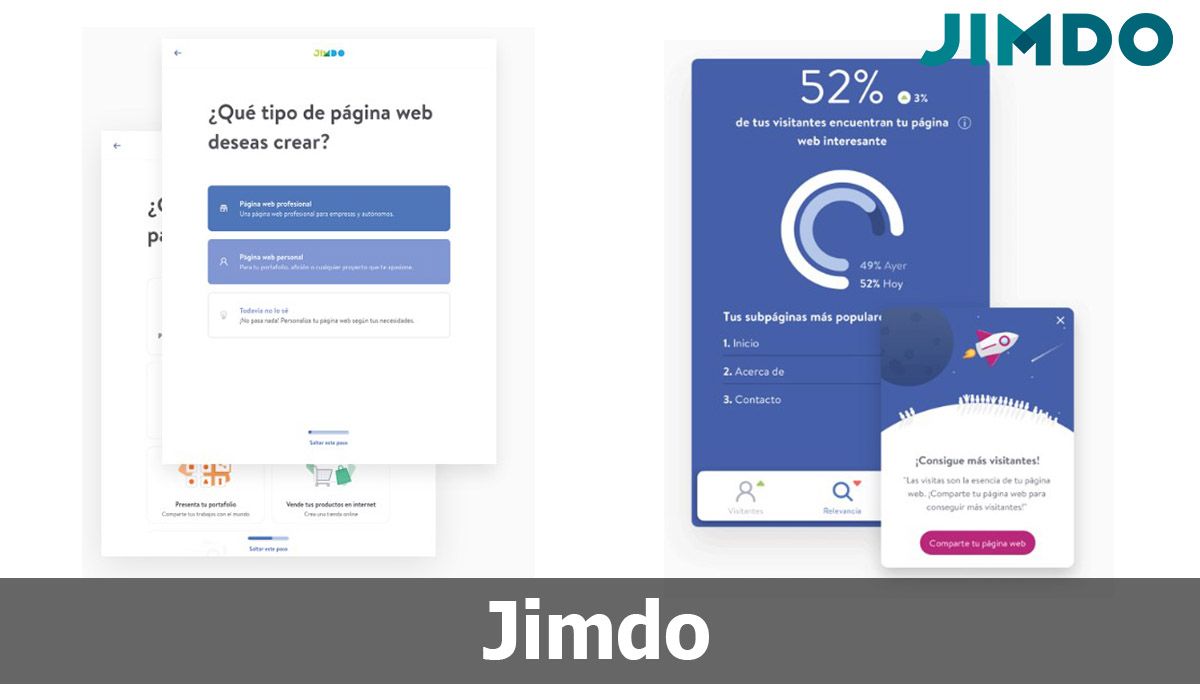 It is in the store where Jimdo's strong point is, although it is simple, it is very ideal if we want to create a small store. Regarding blogging, it must be said that it does not have much to compete with other platforms, especially WordPress.
The blog that we can create is very basic and it doesn't offer so many freedoms. But, with all this, it is a good alternative for those people who do not want to get too complicated.
Weebly
Here we have one of the platforms to create websites with at least 40 million active users. The great thing about Weebly is that its free version offers everything we need to create our website, it is also very flexible and intuitive, so learning to use it correctly does not take long.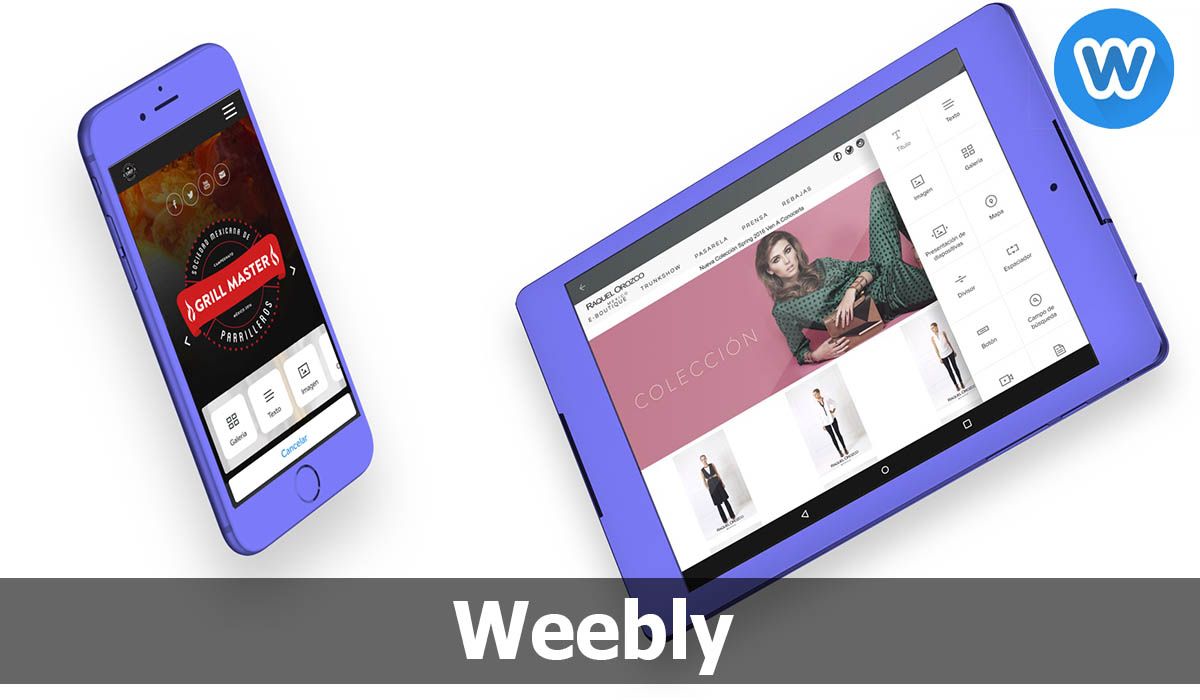 The only thing that we must bear in mind is that if we want to use our own domain name (which is recommended if we want the project to be something serious), it is necessary subscribe to Weebly Pro, which is priced at 12$ per month.
However, that is a very low price compared to other CMS platforms. And as already mentioned, Weebly offers freedom for those who want more control.
Joomla
Well this is maybe the more complicated alternative to WordPress of the list. Joomla is not very intuitive, so mastering it may take some time, which translates to hours behind the screen to properly adapt to its complex interface.
The truth is that if we do not want adaptation problems then it is not necessary to use this platform, there are much simpler ones that were already explained above.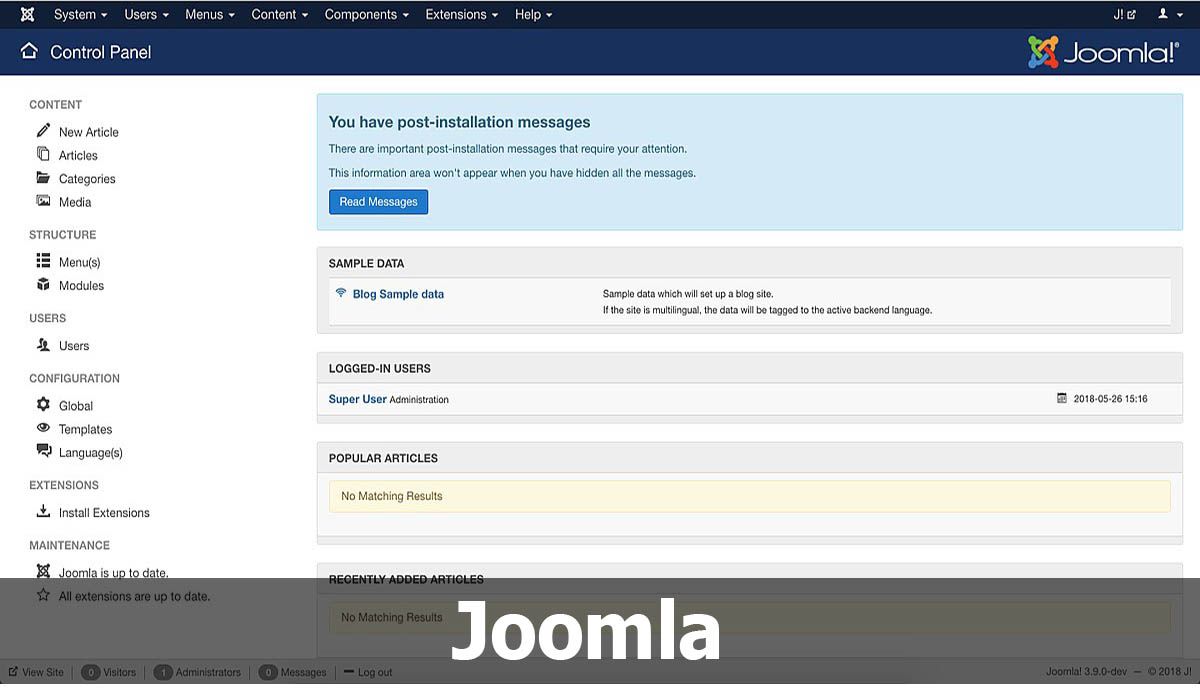 Nevertheless, Joomla it does have certain advantages that make it much safer than other platforms. Being more popular, WordPress is more prone to attacks, but Joomla can offer more security. There is also the fact that it has a two-step verification to access the account.
1 & 1
To finish the list we present 1 & 1, one of the similar and more complete tools like WordPress. This German platform offers everything from domain names, website builders and even accommodation in hosting of good quality. It also has marketing services that will help publicize our website.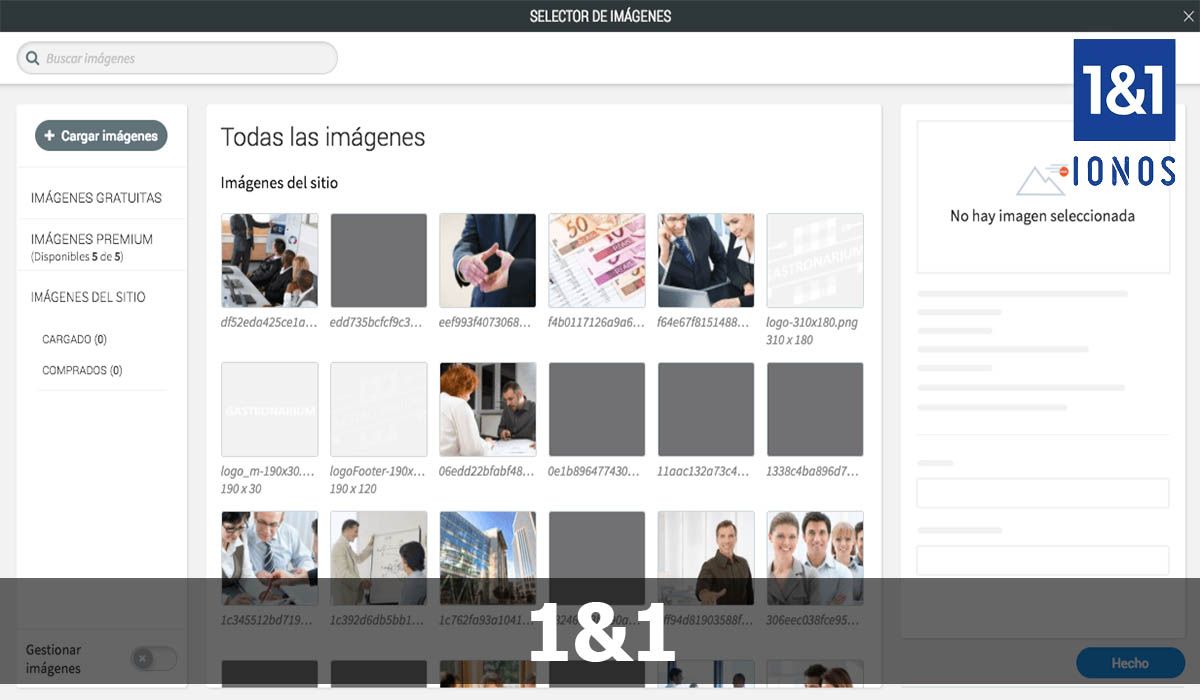 It is highly recommended for small and medium-sized enterprises (SMEs). In addition, its great advantage is that it offers flexibility with a wide number of payment methods, we can pay using PayPal, credit card or some other online payment platform.
Of course, it can be somewhat complicated to learn to use the platform at first, you need to commitment and dedication to understand it in its entirety and use it quickly.
In summary, WordPress not the only option in the world to create our website. The alternatives we have seen here are good, they all have their pros and consIt is up to each of us to choose the one that best suits what we want.
---
Now you know what the best alternatives to WordPress and you know similar platforms for creating web pages. What are you waiting for to start designing incredible sites?
If you liked the post, we invite you to continue reading more quality content. Visit us!
Here we leave you some topics that may interest you:
What did you think of programs similar to WordPress? Did you notice that there are other good alternatives? Leave us your comments at the bottom.
Until next time!