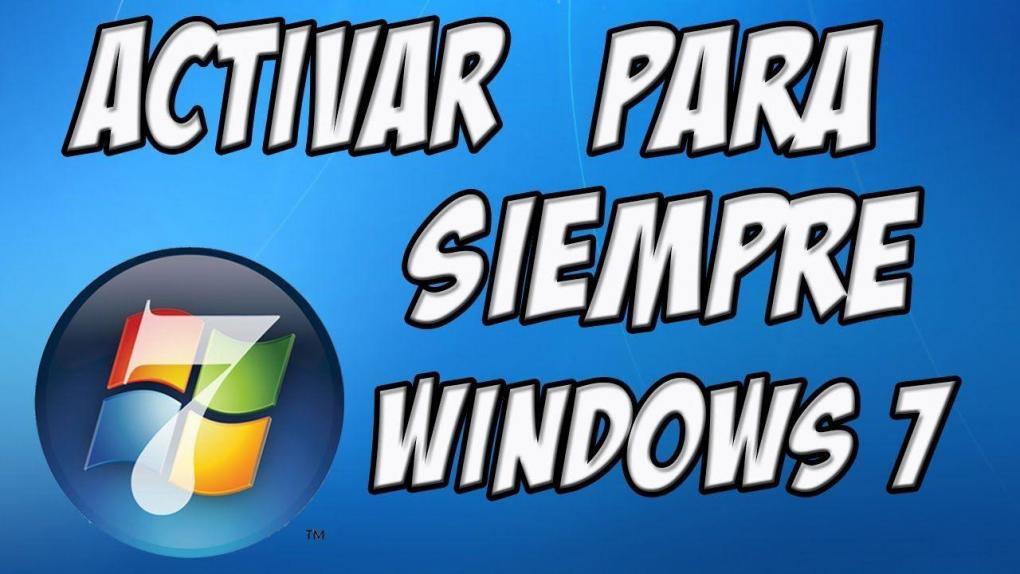 In this post we will show you how you can activate Windows 7, in all its versions, so that you have it totally FULL for life, with or without serial / keys activation or key generator. ENTERS!
WE START:
I come with another post, and this time I will teach you how to activate Windows 7 for life, and the best thing is that you can activate it IN ALL ITS VERSIONS.
Before starting the tutorial, I would like to show you that my system is not active:
It is worth mentioning that we must review if we have an update installed, called «KB971033«, Since we have to uninstall it, because it blocks the activator that we are going to use.
Prepare activation
Before we can activate Windows 7, we must verify the update «KB971033«.
To do it:
1.- First, go to Start and type "Windows Update", and enter the program.
2.- Then, in the lower left part of the window that opens, locate the section "See also" or "See also", and click on "Installed updated" or "Installed updates".
3.- Find the update «KB971033«If you find it, right click and uninstall it.
4.- Now, we will have to hide this update so that it will not be installed again:
Therefore, go back to the main Windows Update screen, and enter the section "25 important updates are available" or "25 important updates are available".
5.- Finally, find the update «KB971033«, Right click on it, and click on« Hide update »or« Hide update ».
Well, with that point cleared up, let's get started!
Activate Windows 7 at 100%
1.- DEACTIVATE YOUR ANTIVIRUS, since this program is considered one by antivirus, BUT IT IS NOT.
2.- Then download the Windows Loader activator, is the program that will help us in our activation of Windows 7.
3.- Then unzip it. Enter the folder that you have left. Run the "Windows Loader.exe" file as administrator.
4.- Once this is done, a window will open for you. GO to the «Profile» section.
5.- Then, choose your PC model in all the options.
IMPORTANT
If you do not know the model of your PC, leave the options that the default program presents you.
6.- After that, go back to the "Installation" section, and click the "Install" button, and click "OK".
7.- Wait a minute. Then, a message will appear asking you to restart the computer, yes, restart it, clicking on "Restart".
8.- READY! You have activated the Windows 7 operating system to 100%.
I show you a screen so you can see that I already have it activated:
With this well done, you will have finished this tutorial at 100% to learn how to activate Windows 7 for life.
Windows 7 activation keys
If you do not want to use the program that we leave you to perform the activation, the activation keys or serials will help you in the same way.
Serials or also known as keys to activate Windows 7, are small pieces of text that help to identify that the software is original and that you can use it at 100%.
Next, we attach a link with a list of UPDATED serials / keys in order to have your system activated at 100%.
Further, there is a key generator for Windows 7, which is very effective and efficient to generate a valid key or serial.
If the keys listed above give you an error, we invite you to download this ultimate key generator or serial for Windows 7.
---
Before concluding, I would like to tell you that in this blog WE ARE PASSIONATE Windows, we have tutorials, tips, help, cracks, programs ... Visit us!
In addition, we offer MANY tech tutorials diverse for all our audience. There will surely be something that you are interested in knowing!
Were you able to activate Windows 7 successfully? Let us know your result in the comment box!
See you in another new post.