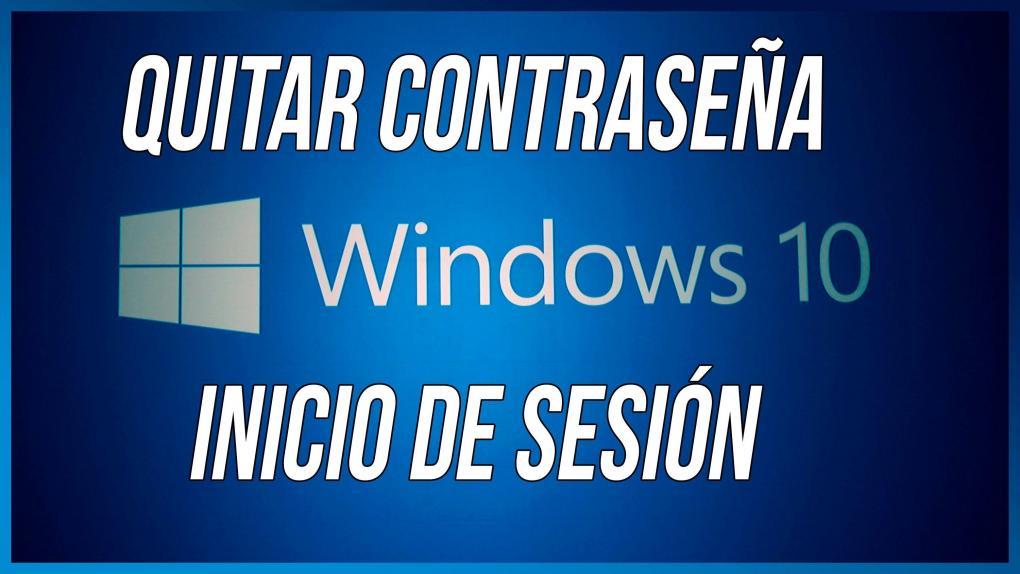 In this post we will teach you how to change or remove startup password in Windows 10 using Netplwiz, in a very easy and simple way. ENTERS!
WE START:
There are many ways or techniques that can teach you how to remove startup password in Windows 10 with Netplwiz.
Having a password on our computers that have Windows 10 will increase the level of security that exists for the important data it contains.
However, there are many people who prefer to enter their computer and start their session automatically, without having to resort to entering a password.
What is the startup password in Windows 10?
Many people wonder how to remove startup password in Windows 10 without having to go through a tedious process that, in the end, leads to nothing.
There is no option to be able to delete or disappear the requirement that requires a person to have to enter a password each time they go to their account.
However, this limitation only occurs with Windows devices other than 10, or that are not the most recent versions.
In Windows 10, as in recent versions, there is a hidden command to perform this operation.
Remove startup password in Windows 10
How to use netplwiz
If you write "netplwiz" without quotes in Cortana's search bar, you can see how a result appears.
If you want to know 100% what this command is before entering the tutorial fully, here you can know.
With this result, you can create this command with an icon similar to the one used for user accounts in the Control Panel.
In it you can find additional options for existing user accounts.
Definitely, the first step to take will be to uncheck this box and select "OK".
This is a synonym for clearing the logon password in Windows.
IF you obeyed the steps indicated previously, it will not be necessary to enter a password in Windows 10 to be able to enter the session to enter the computer.
The problem with this is that with this step you will only have disabled this option.
If, for example, you want to access the PC after a suspension, Windows will continue asking you to identify yourself with the password in the user or session.
Remove password on hold
Netplwiz is fast and effective, but in the case of a suspension it will not help you, however, we know how to help you!
To remove the startup password in Windows 10 after a hypothetical system suspension, you have to enter the Settings options.
Those Settings options are available from the start menu.
From there, you will click on the Accounts category, and from the options that will appear on the left you will select "login options".
It only remains to choose, in the first drop-down, the option "Never", and the preference will be registered and saved automatically.
However, if you have a Microsoft account instead of a local account, this will be useless and they will continue to ask you for your password after a suspension.
Remove standby password with Microsoft account
Like Netplwiz and the previous way that we explained to you, if on the contrary, you have a Microsoft account, things get a little more tedious! But THERE IS A SOLUTION:
The only way to prevent Windows 10 from prompting you for a password after a system suspend is to convert your Microsoft account to a local account.
If you want to do it, you have to go to the Configuration options of the start menu, and enter the "Accounts" category.
The first section that will appear on the left will be "Your email and your accounts."
Select it and at the beginning a text will appear saying "Sign in with a local account instead."
The system will ask you to identify yourself again to be sure that you are the owner of the account.
When the transformation to a local account has been completed, logically this account will keep the password you had previously, that is, Microsoft's.
You will have to go back to the account settings, and this time in the "login options" part select the "change" button to change your account.
Again you will have to enter your current password, but when it asks for the new password, leave both spaces blank.
Concluding the tutorial
This way, you no longer have to worry about retyping your password to log into Windows 10.
Regardless of whether you used Netplwiz, or the other 2 methods that we show you, surely you will no longer have any problem with it.
Thanks to this, we can emphasize the methods or steps that you should follow if you do not know how to remove startup password in Windows 10, but you want or need to.
It should be noted that this option is solely and exclusively designed for the safety of users, as well as their personal data and information.
---
Before concluding this post, I would like to tell you that in this blog we talk about ALL about Windows: tutorials, tips, help, programs, etc ... Visit us!
In the same way, we offer tech tutorials in general to our entire audience: programs, hardware, gaming, etc ... You will surely find something interesting!
Were you able to use Netplwiz to remove the startup password in Windows 10? Send us your opinion in the comment box!
See you in another article.