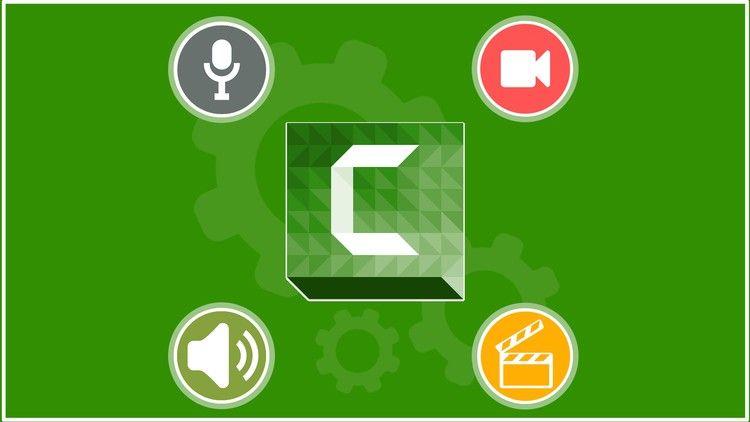 In this post we will explain what Camtasia Studio is, and why you should consider using it in your video projects. ENTERS!
WE START:
Welcome to another post.
Nowadays everything related to multimedia has left a lot to talk about, especially videos, right?
And there are video editors with different functionalities, which are computer programs that help you customize and / or manage the video itself.
Not all video editors are created equal, which is why today we are highlighting Camtasia Studio. Today we will explain what Camtasia Studio is and why you should choose it.
Without further ado, let's go !:
Introduction to Camtasia Studio
We will explain what Camtasia Studio is and why you should choose it to make your video projects. Let's go to the first point!
What is Camtasia Studio?
It is a computer program that has tools for editing videos, mainly for creating video tutorials.
This program provides the tool to record the computer screen, capturing all those movements made by the user on the screen, which are saved in video format.
It also provides all the video editing and production tools to create videos with ideal quality and in any format.
Why choose Camtasia Studio?
We already saw what Camtasia Studio is, but why consider choosing it? Well, here is our opinion about it:
This editor has a capture, editing and production mode system, which makes it even more interesting. Here are our views on why you should take it into account:
Allows you to record the screen, window or part of the desktop and also audio.
Camtasia allows us to edit what we have recorded and even save it on a disk to take it to other teams or project it.
It contains different great effects for cutting video.
You can embed multimedia within the video: images, texts, etc ...
You can edit advanced audio settings, such as: latency, speed, etc ...
It has a super developed panel in which it divides the work area so that you can edit your video easily.
It allows choosing between two output formats of the video that we generate, MP4 HD or uploading the file to YouTube.
It is a very intuitive and easy-to-use program.
Among many more functionalities
For having come this far, we have a gift for you: COMPLETE COURSE TO LEARN HOW TO USE IT.
---
Before concluding this article, I would like to tell you that on this site we talk ALL about Multimedia (which are videos and photos). Visit us!
Did we explain well what Camtasia Studio is? Do you have any more thoughts on why people should use this software? Share it with us in the comment box!
See you in another new post.