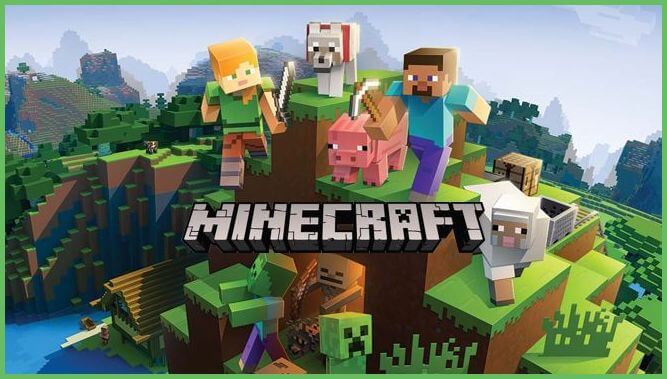 Have you heard of Minecraft for PC? If you want to know more about the popular video game of all time, here we will show you what to do to download minecraft free and what you need to know before you start exploring worlds.
Minecraft It is one of the most famous video games today, surpassing Xbox, Android and Nintendo games by far. Since its inception it has given much to talk about, where exceeded its sales record just a week after being released in its beta version.
Although it has had many changes since then, it is still one of the best multiplatform games that exists. Initially developed by the Swedish Markus Persson, Minecraft is presented as a fun, creative and even educational alternative for both children and adults.
In this sense, we could not miss the opportunity to show you everything you should know about Minecraft, from how it came about, what user experiences it offers us, the requirements to download and even the benefits it gives us. Join us on this tour of Minecraft!
Minecraft guides, tutorials and posts
What is Minecraft?
It is an independent game created by Markus Persson in 2009, but it was not revealed until 2011 when it became popular. He is considered like a sandbox type game very similar to GTA, where the player has all the freedom within the game, although there are certain missions and objectives to accomplish.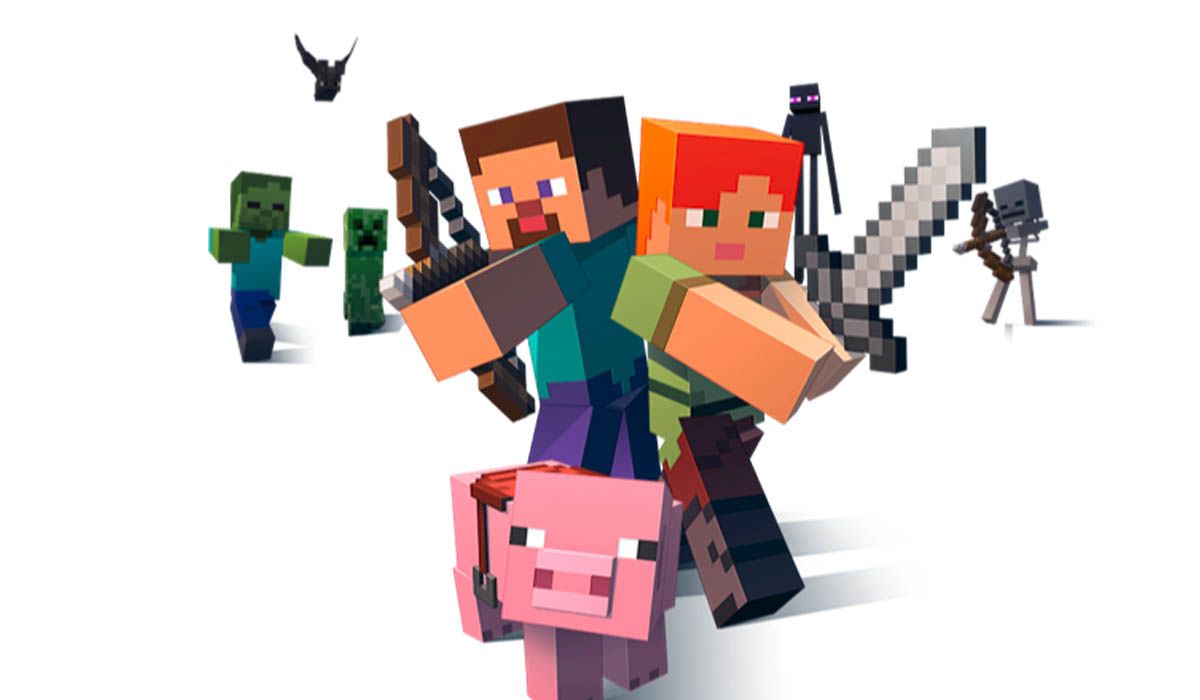 Its main characteristic is its resemblance to traditional legos, which is why many consider it an evolution of the game towards virtual platforms. In addition, Minecraft has the peculiarity of always keep updatedSo the user experience never ends.
In this sense, at first glance it might seem like a simple and meaningless game; however, being focused on building with 3D cubes, offers many possibilities for players to customize their territories and characters, an aspect that makes it stand out from the other open games that exist and is in general terms its greatest attraction.
Available on different platforms and with various game modes, Minecraft is a fun alternative that does not put rules or limits on the players while promoting creativity and intelligence.
Gameplay and objectives
Being an open world game does not have a specific objective which the player must comply with, so it gives him great freedom to play as he wishes; however, yes includes an achievement system Through which players can measure their progress in each game.
Focused on building, placing and destroying blocks With different dimensions and shapes, Minecraft offers a great creative level for players, who can use these blocks to represent different elements in the worlds, such as nature, buildings, and much more.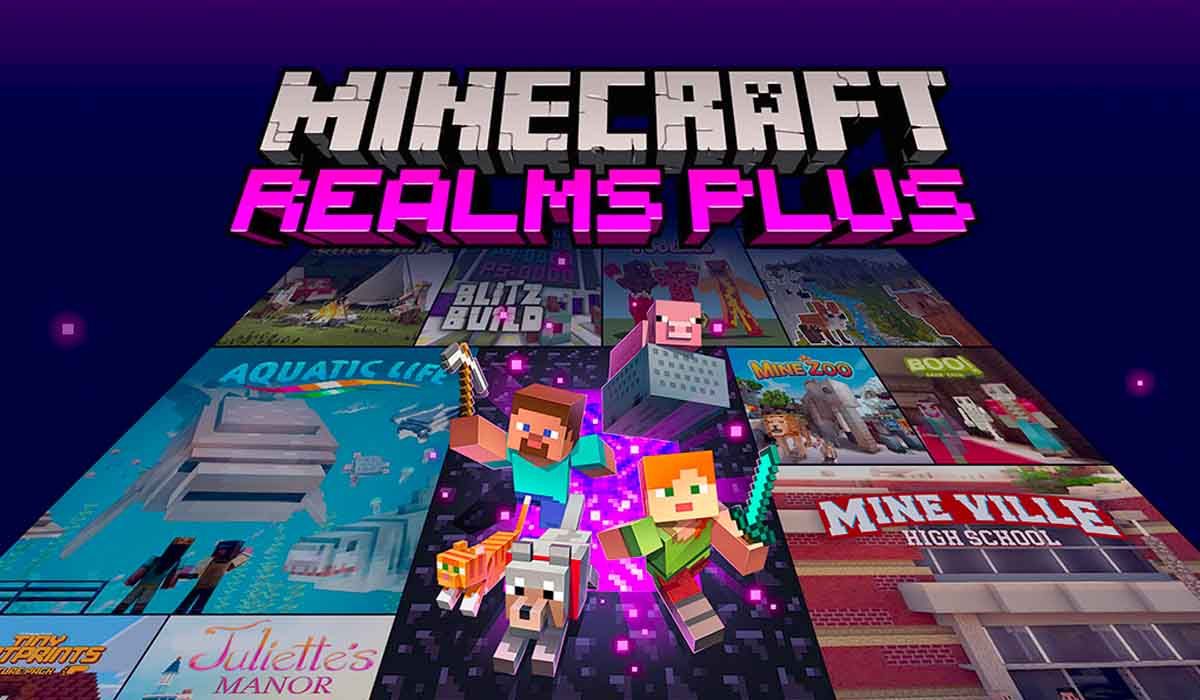 In this sense, players can travel around the world and modify their environment according to your tastes and needs, but respecting a single rule: the fixed grid, to which all blocks must adapt.
Initially, in Minecraft we find a single terrain that is chosen randomly for each player and together with Steve, the main character, we must travel the world with the goal that Steve does not die, providing food, shelter and protection from the nocturnal monsters that circulate there.
So we can see in the first person, how Steve interacts with other players, creates bonds and has fun conquering the world. Similarly there is also the possibility of see the game in third person and explore other game modes like: Survival, Extreme, Spectator, Multiplayer, Creative and Adventure.
Benefits of playing it
Although many parents do not agree with their children playing video games, in this case, they must recognize that Minecraft is quite positive for children, since, unlike action or battle games, it does not promote violence. On the contrary, it proves to have many benefits, such as:
Stimulates creativity: Since Minecraft is a construction game with survival modes, players have to think and develop strategies that allow it to stay alive.
Promotes confidence and independence: It is ideal for learning about organization, problem solving, responsibility and decision making.
Spatial understanding, colors, shapes and designs: Being a block with different dimensions, the child can learn to differentiate different colors, shapes and dimensions, while developing their creativity to the fullest.
Strengthen cooperation: Since it has a multiplayer mode, they must learn to negotiate, collaborate and work as a team together with other players, stimulating communication and enhancing their social skills.
History of Minecraft
Its origins date back to 2009, where Markus Persson, its creator, announced it to the market; However, it was not until 2011 that, after having applied some changes, it became very successful and popular, reaching a sales record in the first week, even without having fully completed its development.
Then, in October 2011, the game was released on mobile devices, landing on Android and iOS operating systems, still being a development version. While video game companies like Xbox had to wait until 2012 to be able to offer it to its users; however, these did enjoy a full version with constant updates.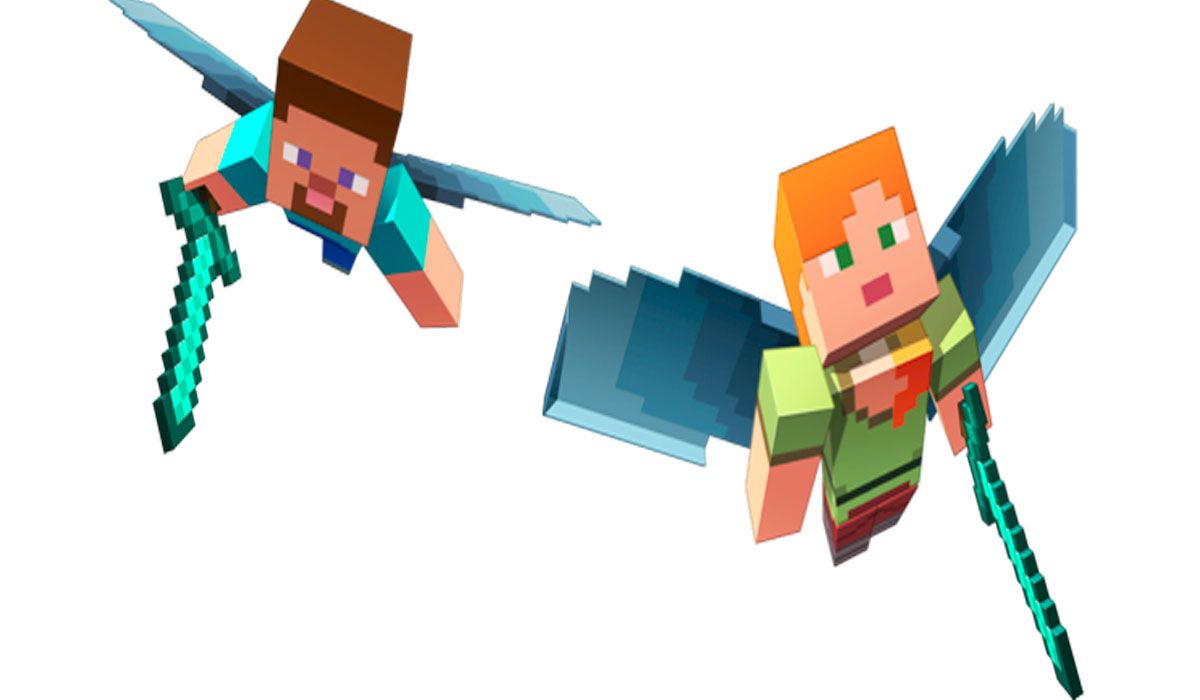 Then for him 2014 was first seen on PlayStation consoles Vita from the hand of Mojang and 4J Studios, with a version that did not differ much from those presented on other consoles.
For its part, PC users had to wait until September of the same year to be able to play it and it is estimated that at least 54 million copies were sold in that year.
Finally, in the 2016 Microsoft released a full version named Minecraft Education Edition, which has been constantly updated since then, providing new functionalities, features such as Minecraft skins and add-ons for players.
Game modes
Nowadays has at least 6 game modes that allow users to choose the one that suits them best and a store where they can buy different skins to customize their worlds and characters. Among the game modes are:
Survival
Combine a bit of fantasy with the real dangers of wandering through unexplored terrain in the dead of night, escaping from various creatures that are waiting to attack you. Thus, Steve's task is quite simple, survive and for this he must find food and shelter, counting on only 10 hearts or 20 health points.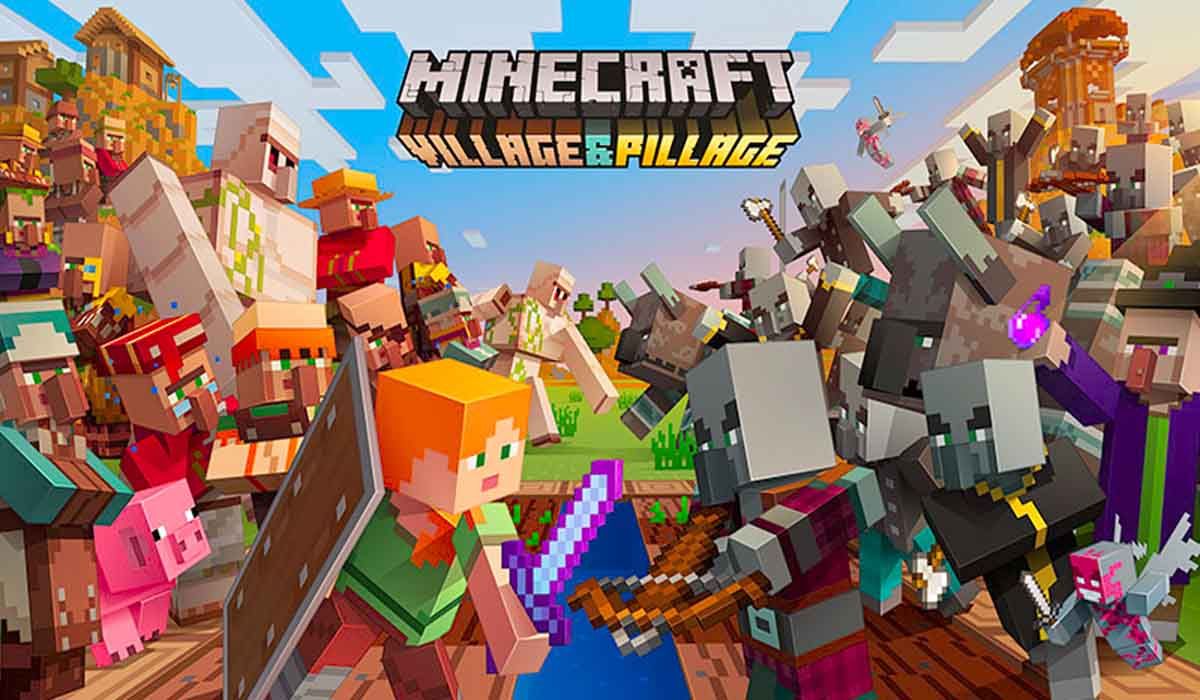 Extreme
In theory it is similar to survival mode, with the only difference being that, when the character dies, the entire world created so far disappears completely, so the difficulty increases avoiding the use of commands and other game modes.
Creative
Your goal is the block-free construction. So players have an unlimited supply of items and blocks with which they can build whatever they want. In this case the monsters are not a problem, since Steve does not take damage like the blocks.
Viewer
Unlike the previous ones, in this one the player can only observe its surroundings, either flying or moving between worlds.
Adventure
Designed for gamers who want create maps and play with other players online. It has its own rules and limitations.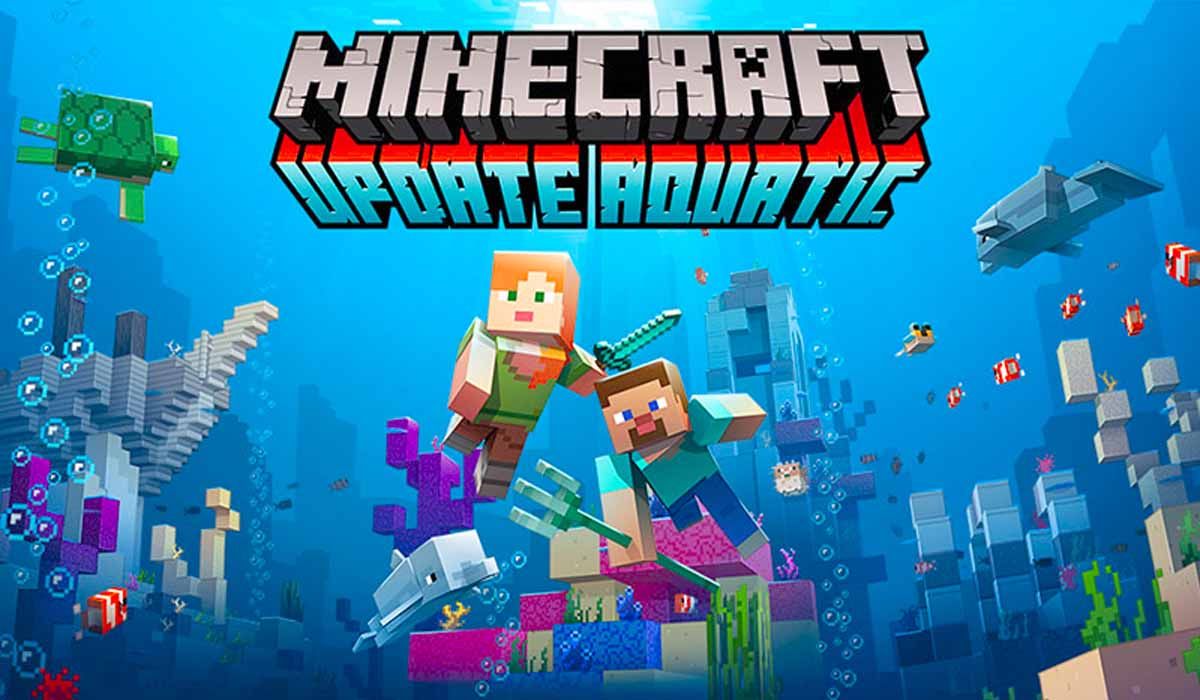 Custom game modes
Is available only for expert developers, who will be able to create their own game modes, include them in maps and upload them to the servers. At this stage it is possible to play at convenience.
Requirements to play Minecraft on PC
The computer version is available on Windows, Mac and Linux operating systems And, to be able to play it, it is necessary to have minimum requirements, as we explain below: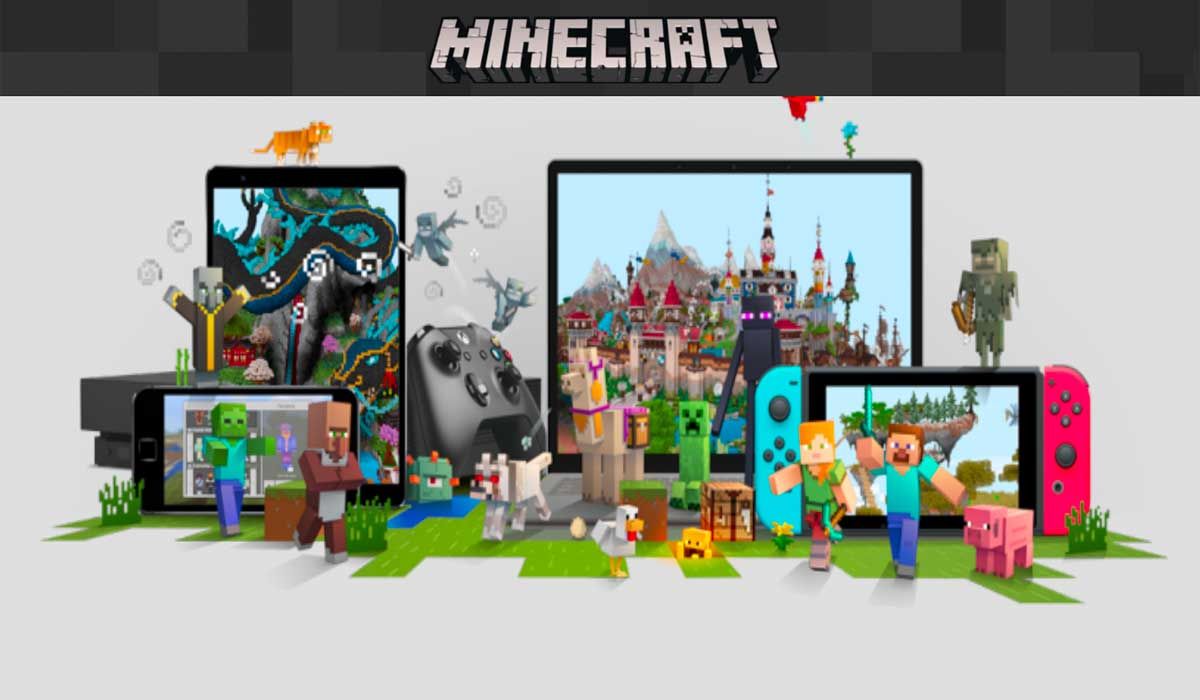 Minecraft: Minimum PC Requirements
32-bit operating system with Windows 7 or higher.
AMD k7 CPU or Intel Pentium 4 processor.
Minimum 2 Gb of RAM.
Integrated computer GPU.
93 mb of internal storage.
DirectX 10
Minecraft: Recommended PC Requirements
64-bit operating system with Windows 7 or higher.
AMD k8 CPU or Intel Dual Core processor.
4 GB of RAM.
150 Mb of disk space.
AMD Radeon graphics card or nVidia Geforce 6.
How to download Minecraft for free step by step?
At present it is possible download minecraft free for computers and mobile devices without major complications, although, to tell the truth, the game is not that expensive and anyone can buy it.
Download Minecraft Free Is it possible?
Being a paid video game, you can only have Minecraft free for a short time, in the demonstration phase until you can acquire a membership. However, it has numerous illegal modes, it is advisable to obtain Minecrfat legally to avoid future problems.
The risks of downloading Minecraft for free range from account banning, entry of viruses and malware onto the computer, or simply limiting access to new game updates. So before doing so, you must take precautions.
Free for PC
You can have the game totally free by creating a Premium account in Minecraft Free. If you don't know how to do it, don't worry! you should only follow these steps to install Windows on your PC without problems.
Free for Android and iOS
If you want to have it on your Android and iOS device at no cost, it will be necessary to download the TutuApp and AppEven application. Enter here and you will know the steps to follow to have Minecraft on Android and iOS totally free.
Download for mobiles from the official store
In this case, just enter Google Play o Play Store, locate the game and download it to your phone depending on your operating system. It is currently priced at 7.49 $ USD.
DOWNLOAD Minecraft for Android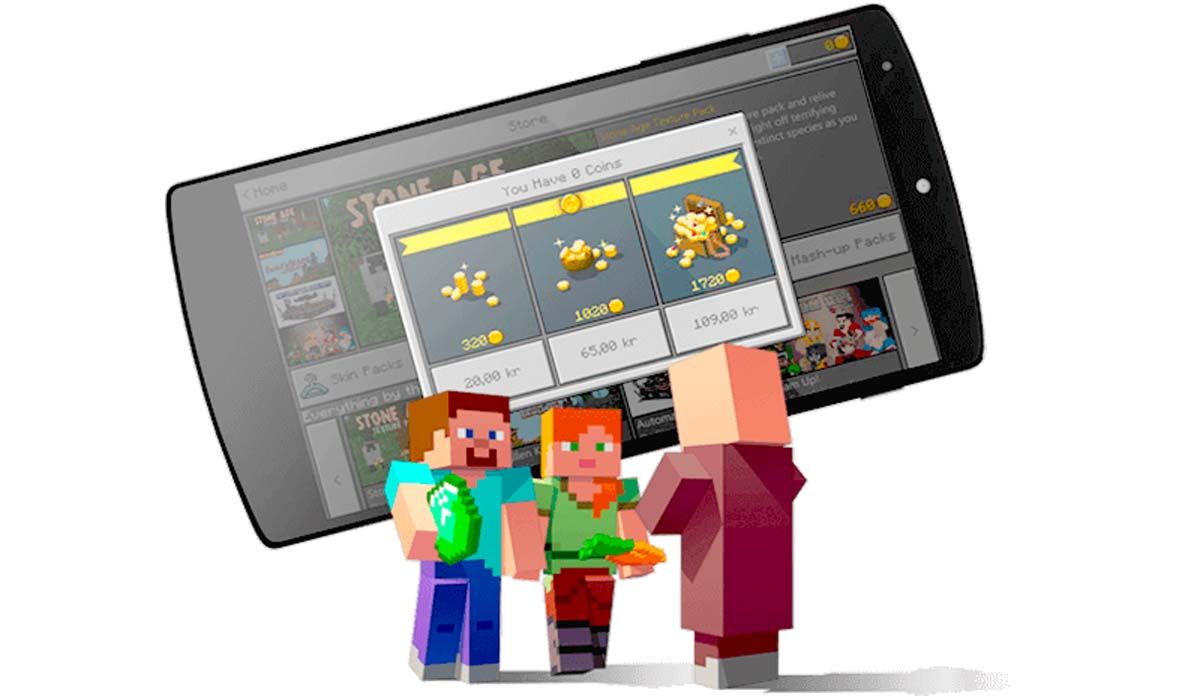 Download for PC
To download Minecraft for PC the first thing we have to do is check that we have the minimum requirements To play it, we can review it in the control panel of our PC and once we have made sure, we can download it without problems.
Must access the official Minecraft site following this link and then click on "Get Minecraft", select "Computer" and then download the file taking into account the specifications of your PC, then you must create a user in Mojang and download the installer.
After these steps you can install Minecraft on PC, when executing them it will be necessary enter user data created earlier to start playing and voila.
Now that you know all about minecraft, go quickly to download the latest version on PC, Andoid or iOS and start living an adventure full of fantastic worlds, creativity and lots of fun.