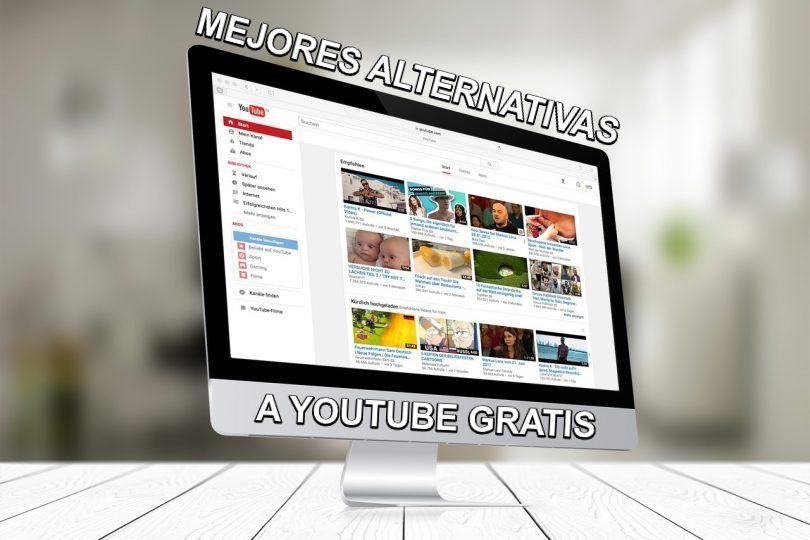 In this post you will know the best alternatives to Youtube to watch videos and uncensored, systems that are also effective for you to enjoy and even better than YouTube. ENTERS!
WE START:
Welcome.
One of the best entertainment that the internet offers is watching videos. But of course, these also aim to educate and inform us. Actually, this activity can be used for almost anything.
The vast majority of people turn to YouTube when they want to watch a video, be it a movie trailer, a tutorial to format their PC, among many other things. But this platform is not the only one that exists, there are several YouTube alternatives on the web, and they are just as good, especially if we have businesses in the digital world or are influencers.
Here, we will see 5 alternatives to YouTube to watch videos. Although Google's platform is the most popular, this does not mean that the others are not as good and useful, it all depends on what we do on the internet. Let's get to know these platforms.
The best alternatives to YouTube
Vimeo
He was born in 2004, and to date he has not disappointed more than a million users who have registered on their platform. One of the great advantages that it offers when compared to YouTube is the lack of publicity, something that is great, because we know how annoying it is when in the middle of a video an ad skips us (it seems something that YouTube doesn't quite understand)
And just for being less popular, don't be fooled, Vimeo offers people an incredible variety of content, something that can match YouTube. Not to mention, the audio quality is far superior, that's right, and image quality too.
Certain restrictions may apply for content creators, but this is one of the best alternatives to YouTube without so much censorship What can you visit. For this, Vimeo works through plans, in which there is an amount of Gigabytes per week to upload content.
Dailymotion
This app is undoubtedly one of best alternatives and competition to YouTube to watch videos. We are talking about more than 300 million registered users and more than 3,500 million views per month. This is an application that clearly shows us that YouTube is not always the best alternative.
Their slogan is: "The home of the best videos", and they don't say it lightly. The visual content that can be found here is qualityFrom TV shows to documentaries, there is also room for entertainment.
And in the case of content creators, there are no restrictions at allThey can do it freely, also making this platform one of the best alternatives to YouTube without so much censorship.
Tiktok
It is an app of Asian origin that came out in 2016, and by 2018 there were a total of more than 130 million active users per day. Its growth has been exponential in a short time, and it is that its developers were clear about their goals.
It is focused more than anything on the creating short music videos, that is, that people record themselves and other things, and can add background music. There are other effects too, such as filters, stikers, and more.
All the interface is simple and easy to use, so you don't need highly technical knowledge of video editing. It is ideal for entertainment and where we can have a good time having fun with the content of others.
Twitch
YouTube is known for being a platform where gaming content can be viewed, but Twitch has taken that to a new level. The world of gaming has adopted this platform as his means of showing himself to the world.
In this platform we can find a incredible amount of direct. Not to mention the great quality content that we have at our disposal, and in the best definition. Searches are also very personalized, since there are labels, and we only have to enter the one of the game that interests us to see a great variety of content related to games. We can also follow channels to be attentive to the latest news.
Twitch is a world-renowned platform, in which tournaments have been carried out and, it is a great alternative for those who wish follow gamer content.
Metacafe
This may be the least recognized platform on this list, but it should not stop being an option. Metacafe is more focused on short videos, and the content we find here is incredibly varied. Music, sports, video games, are some of the categories that this platform has to offer us.
We also have the possibility of upload our content, without capacity limitations, and create a community of followers for that type of topic. So, it's a good option to grow in a community it's not that big yet, so it's easier to get noticed.
IGTV
Instagram revolutionized its platform with this new feature. It is like integrating a video platform within the most popular image platform of the moment. With IGTV, content creators can employ this fascinating tool to promote yourself.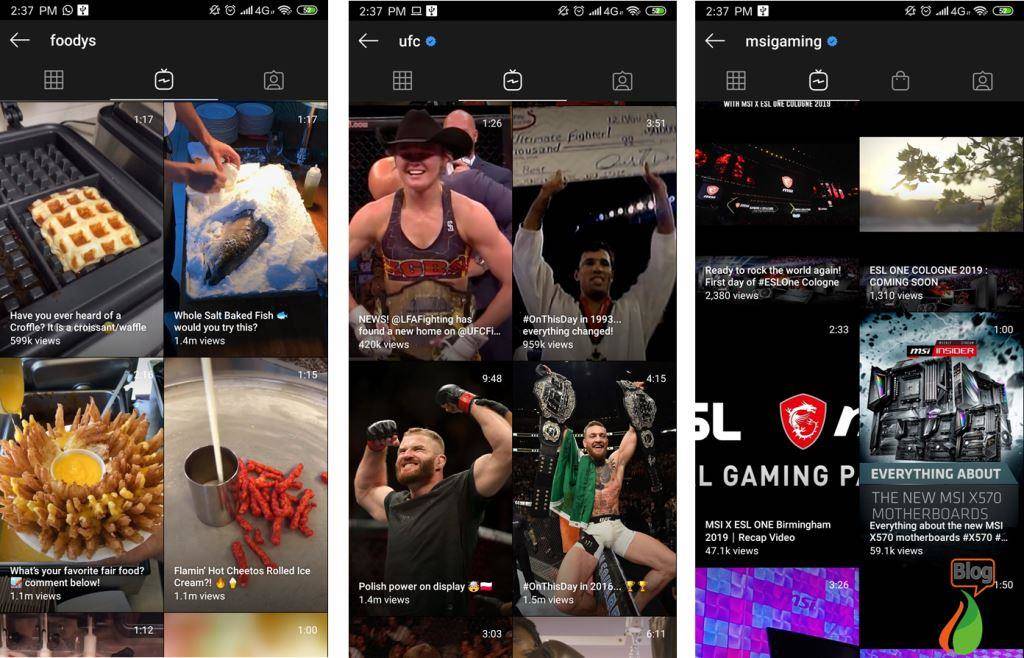 It is perfect for those who have businesses, blogs and are looking create a presence on a social network. By following the person we can see all their content uploaded in this functionality. This is a great alternative to YouTube due to its availability, since millions of people watch Instagram at all times, and they can keep an eye on the IGTV function.
Maybe we will think again before choosing the Google platform, these YouTube alternatives for watching videos they offer us a more open world. As we said, each one can be great depending on what we do.
It's not just for entertainment, they can also help grow professionally or to create a presence with our entrepreneurship projects.
---
Ultimately, there is life far beyond YouTube, so we shouldn't get stuck with just that. Nor do we tell them to stop using it, only that there are more options.
We hope you liked our post. We recommend other articles on our blog that we think may interest you:
What do you think of this list of best alternatives to Youtube to watch videos? Would you be able to recommend any of these alternatives to YouTube uncensored? Do you know another platform better than Youtube? Let us know below.
It will be until a next post. Thankful for your visit.