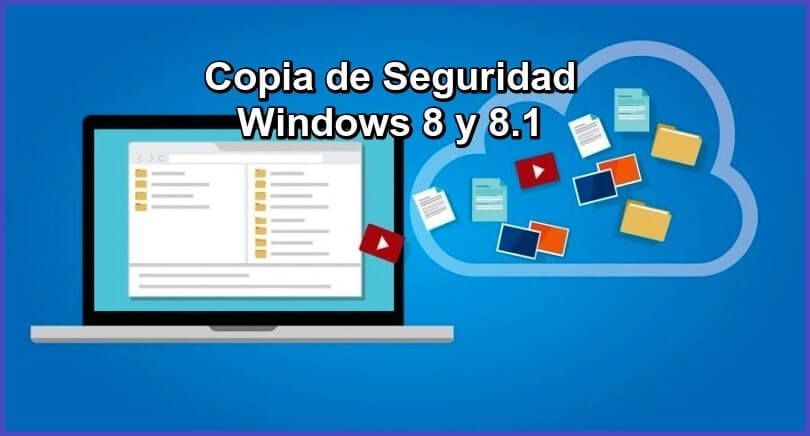 In this post we will teach you relevant information for you to take into account how to backup Windows 8 and 8.1.  We will provide you with all the necessary content to successfully apply this backup to all the important information on your computer. ENTERS!
WE START:
If it has crossed your mind to keep safe your personal, professional or work information that you keep saved on your computer, this post will be of great help if you have the Windows 8 or 8.1 operating system.
Learn how to backup Windows 8 and 8.1. This procedure is within the reach of any user or professional, it is an easy and simple task to develop, you just have to concentrate efforts on following the correct steps and that's it.
With technological advancement and the invasion of computer equipment for almost all activities related to our day to day, it is imperative that we think about safeguarding information collected of interest.  
Information backup in Windows 8
We must take into account that there is a diversity of failures that could significantly harm the operation of our computer; causing with this even the partial or total loss of all the information content stored.
To avoid going through this unpleasant scenario, we invite you to take the opportunity to recover and back up your content, applying a Windows 8 backup.
The web offers a variety of applications so that you can do these backup; however, the same operating system allows you to carry out the Windows 8 backup, from the comfort and convenience of your computer, without the need to resort to external programs.
Below we will detail the sequence to follow in order to carry out these well-mentioned and necessary content safeguards.
How to backup Windows 8 and 8.1?
We must first take into account where the Windows 8 backup.
For this we can have several elements such as, USB flash drive, external hard drive, or applications on the network as in the case of OneDrive, Dropbox, Google Drive, among others.
Unlike other versions of Windows, this time Windows 8 and 8.1 show a new alternative to create backup. This option is known as File History, is the link that allows you to Windows 8 backup.
The purpose of this procedure is to back up files and content of importance and interest to an external storage device.
Steps to backup Windows 8
Next let's see how to backup Windows 8 and 8.1
Step 1
In start we look for the control Panel by clicking on this.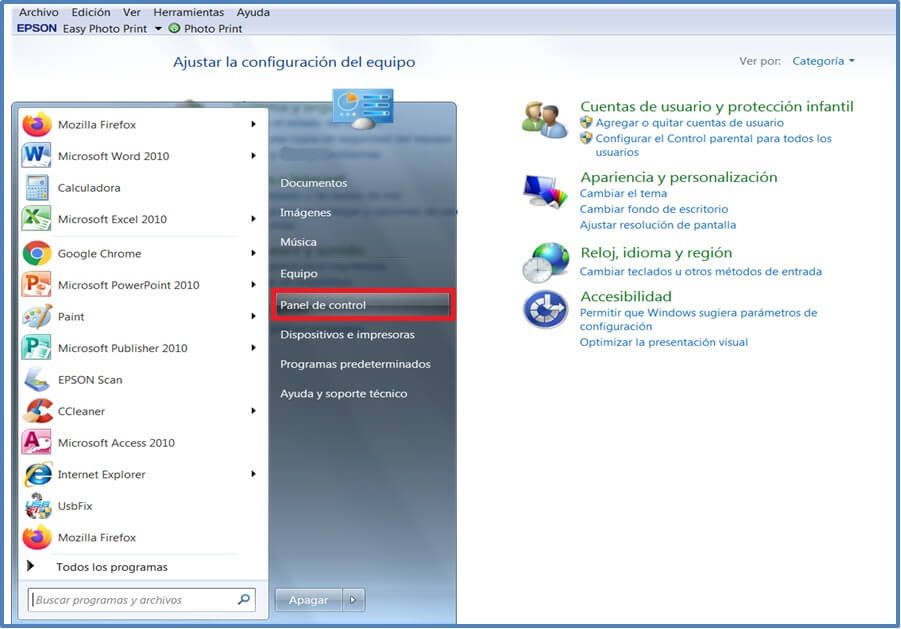 Step 2
Subsequently, the window of «adjust device settings », and among several alternatives we will find ourselves in the section «Security system"; clicking on the alternative «save backup copies of files with file history ».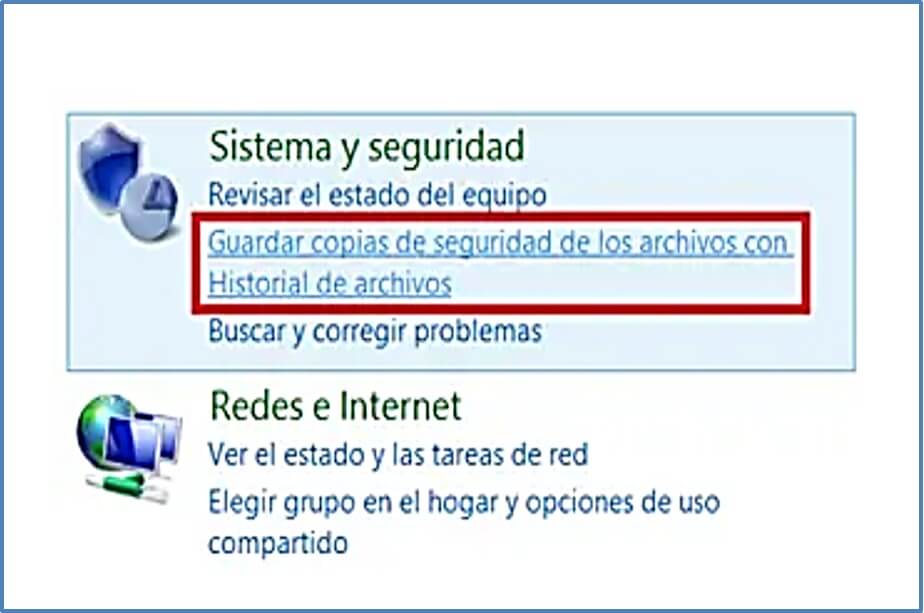 Step 3
Then we will visualize a box where we must do click the box Activate, to start the activation of the file history. We must wait for the content to be copied.
Step 4
We will find a section of options on the left; in this we must click on Advanced settings.
This will allow you to choose how often you want to save copies of files, as well as how long you want to keep the saved versions.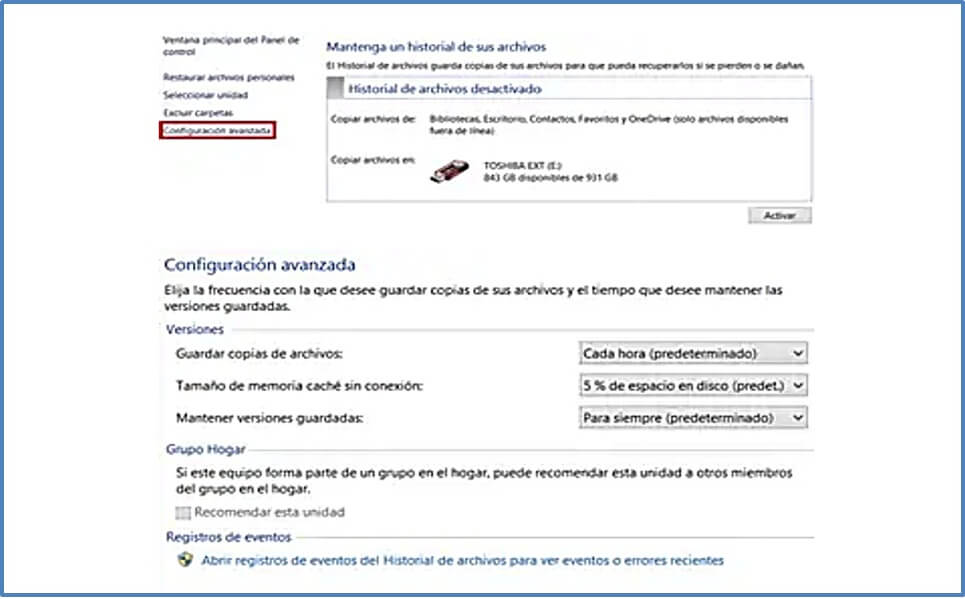 Step 5
In this section of options, you will also have the opportunity to change the location of the drive where the backup is planned to be saved.
You must click on select unit.  This will allow you to choose between an external device or a location on the network.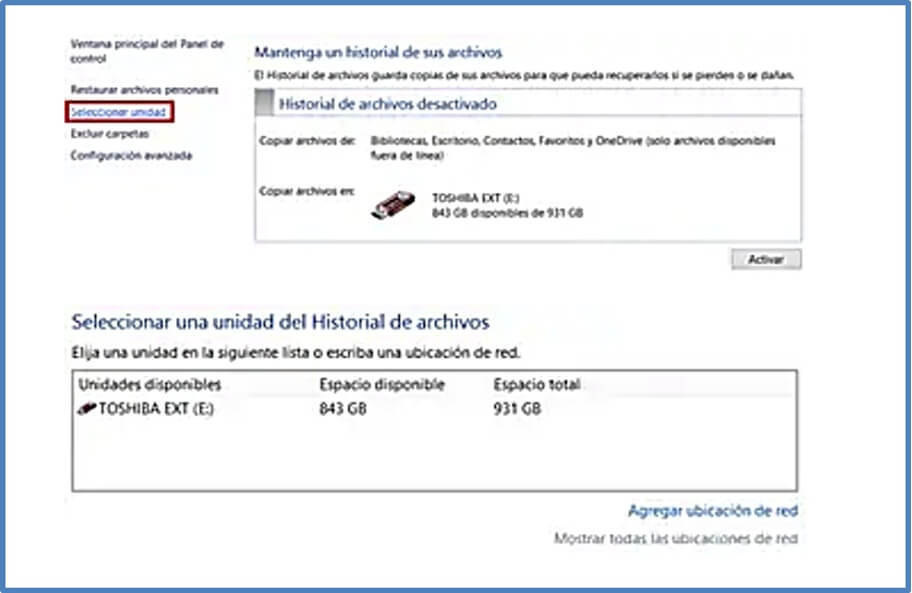 Step 6
Followed by the previous steps of activation and configuration of the file history; will start the backup of the files giving rise to the Windows 8 backup. To complete this task it is essential to have already selected the storage method.
Step 7
Finally in the previously mentioned options section, located on the left side of the window.
We can also restore the content with file history; clicking on restore personal files.
You saw how simple and practical the procedure is to successfully perform a Windows 8 backup.
An operation not complicated at all, you just have to apply the knowledge acquired and take initiative in terms of the sequence of steps.
NOTE
Remember to have an external device of sufficient capacity, such as an external hard drive; or, failing that, possess the necessary information for the domain in terms of web hosting services.
---
It has been all for now. We say goodbye not without first recommending more related information that will be of interest to you.
Visit our posts and feed your knowledge with diverse, educational and dynamic content.
Did you find this topic related to Windows 8 backups interesting? Have you already put into practice the steps described to create backup from your own computer? 
Tell us about your experience, it will be of great help to the entire Master Coria team.
It will be until a next post, we are waiting for you.