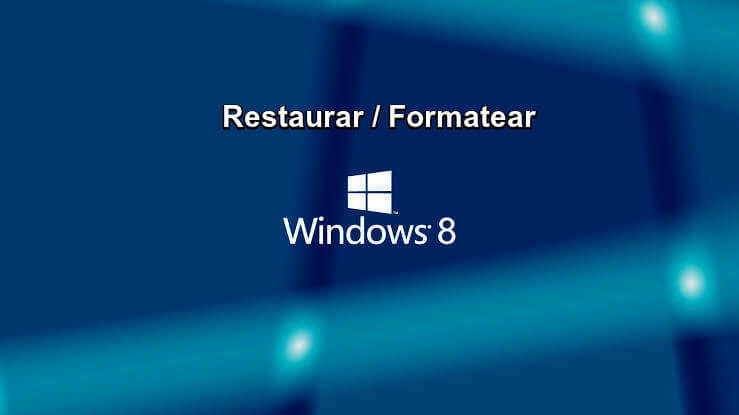 In this post you will learn how to restore or format a factory PC with Windows 8 and 8.1 both (from boot, BIOS and without CD) in order to eliminate viruses, malware, slowness or sell your equipment. ENTERS!
WE START:
Welcome.
A Windows 8 and 8.1 computer may work fine one day, and begin to crash the next. This is very common, and there are many factors that may be causing certain problems in the operating system of our computer.
This in turn considerably affects its performance. The most effective option is reset Windows 8 to its defaults.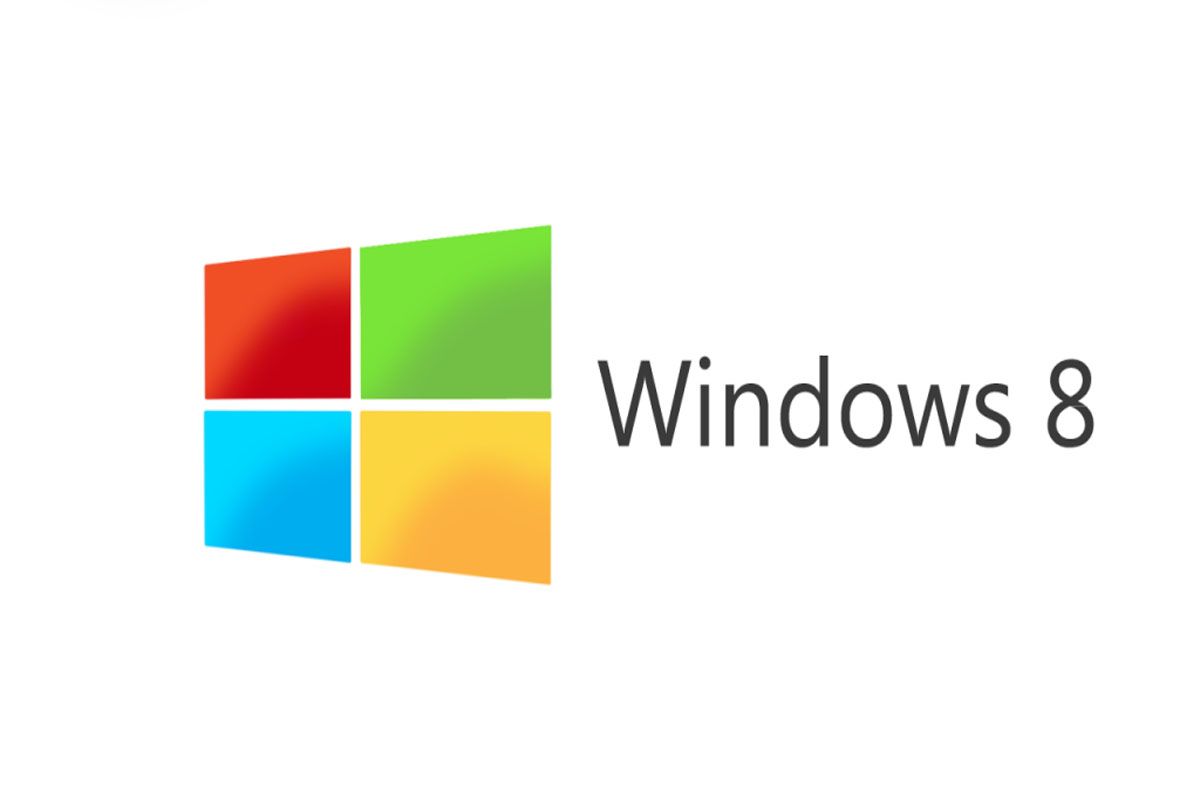 And why would it be necessary to do such a thing? As we said, there are many things that can cause a computer to start giving problems. But that's not the only reason we want restore Windows 8 and 8.1 from BIOS or with the help of a CD (we are going to see several ways to do it). Here are some of the reasons most people seek to do it:
You are going to sell your computer and you don't want any files left in it.
The presence of a virus malicious system puts your computer at risk and the best way to eliminate it is by restarting everything.
Windows has errors that affect its performance.
Your PC is very slow and you want to debug everything.
As you can see, the case may vary. Here we will explain how you can restart your operating system and leave everything as new, and thus solve some of the problems that were mentioned. Let's start with how can you restore factory Windows 8 and 8.1 from boot, all step by step.
Format Windows 8 and 8.1 from factory from boot
Windows 8 computers, especially those that come with Windows 8.1 by default, have an option whereby you can restore everything to factory settings without starting the operating system, that is, during the PC boot process.
To do this, these are the steps you must follow:
For a few seconds you must press the power button to shut down the equipment completely.
Again press the button to turn on the computer.
The moment the team brand logo on the screen, you must press Alt and F10 at the same time (on some brands this may vary). A blue screen should appear.
Choose the option Solve problems.
When the Reset PC option, click on it, and this will erase everything you have on your computer.
In case you want to keep the saved files, choose the option to Restore the PC.
It only remains to click on Next, and finally on Restore. Now you just have to wait for the computer to finish restarting. Ready!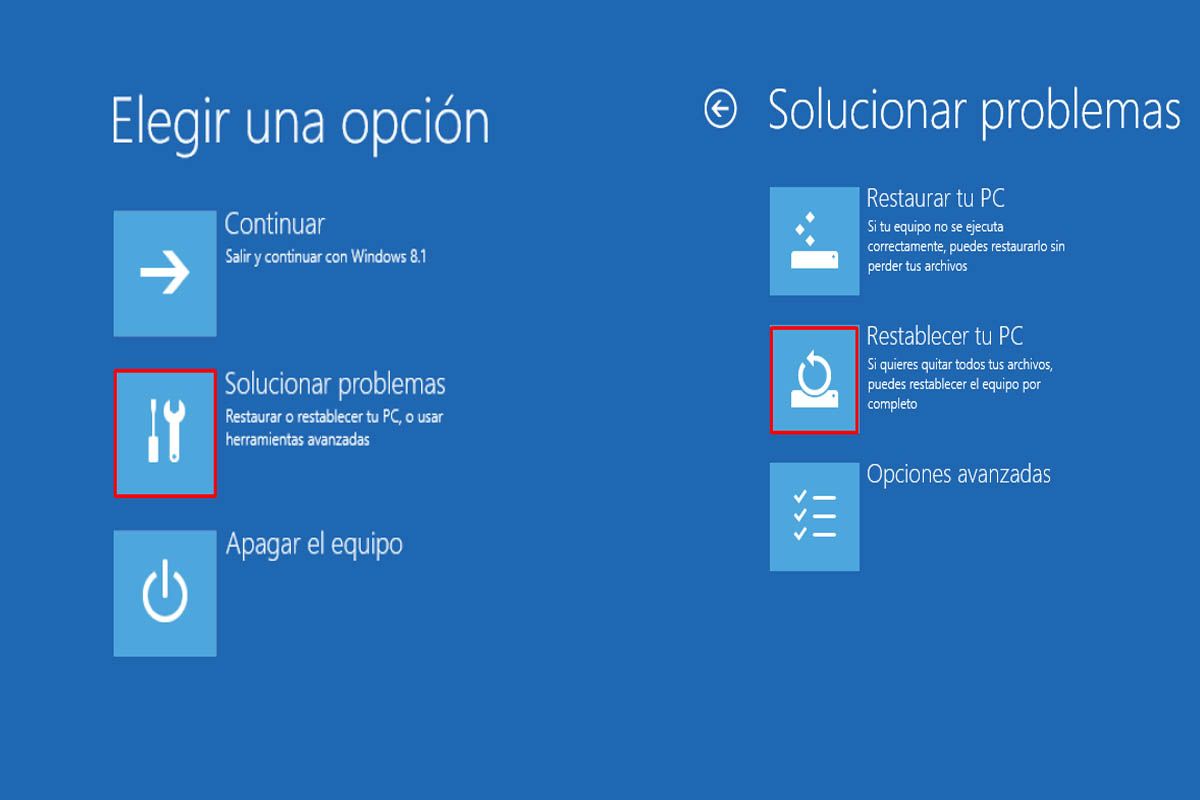 Restore Windows 8 and 8.1 from BIOS
This is a process similar to the previous one, but it can be more complex for some people, in turn it is a more delicate procedure, since you will be within the root configuration of the equipment, and if you do something wrong here, you can affect the operation of everything The operating system.
For format or restore Windows 8 and 8.1 system from BIOS step by step, this is what you should do:
When turning on the PC, you must be careful, since before the Windows logo appears, you must press some very specific commands to open the BIOS, normally, when the computer boots, these are visible on the screen, but in case are not visible, press: F2, F8, F12, DEL or SPRM.
Once inside the BIOS menu, look for some options on the left side, there should appear an option that says something like: "Enable for Windows to enter recovery mode".
That option will be disabled, so you must activateto.
Let's go back to the initial menu. Find the option that says «Save and Exit»(Save and Exit) and select by pressing Enter (in the Bios menu the mouse will not respond). Then say YES, we want to Exit.
The computer will put a blue or black screen, in which it will ask about the restoration of the equipment, to everything you must say yes, since this you will be doing them intentionally.
The process may take time, the number of files on the computer will also influence this.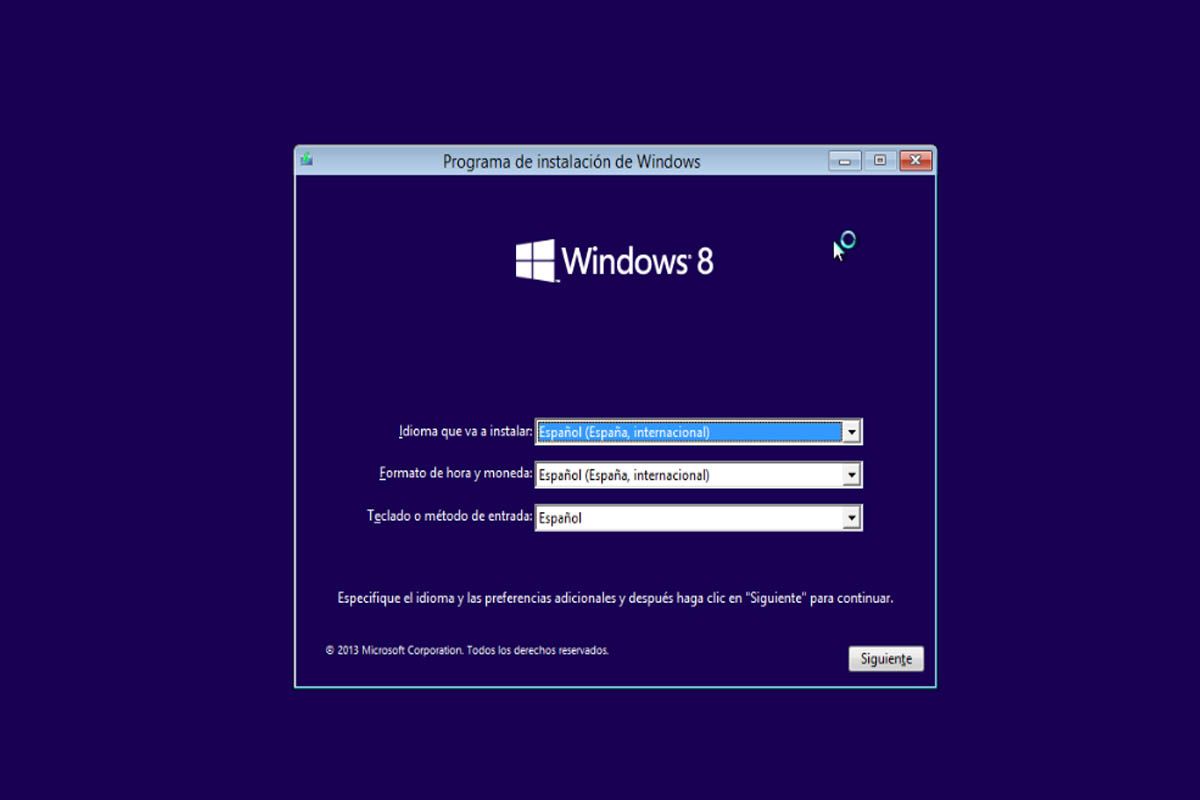 Reinstall from factory with CD
If your Windows is original 100%, it must come with a disk, which will be quite useful for what we will do next. For restore factory PC with Windows 8 and 8.1 system with CD, you must do the following:
In the Start menu look for the PC configuration.
Once inside, go to the options you have in a panel on the left, there search Update and recover.
Of the three options they give you choose Recovery.
Now, you can choose how to restore your PC. There are three ways to do it: Restore PC without damaging files, Remove everything and reinstall, and finally you have, Advanced Startup. Depending on the circumstances, select option one or two.
The system will ask you to insert the CD, the next thing is to follow all the instructions that the system will give us.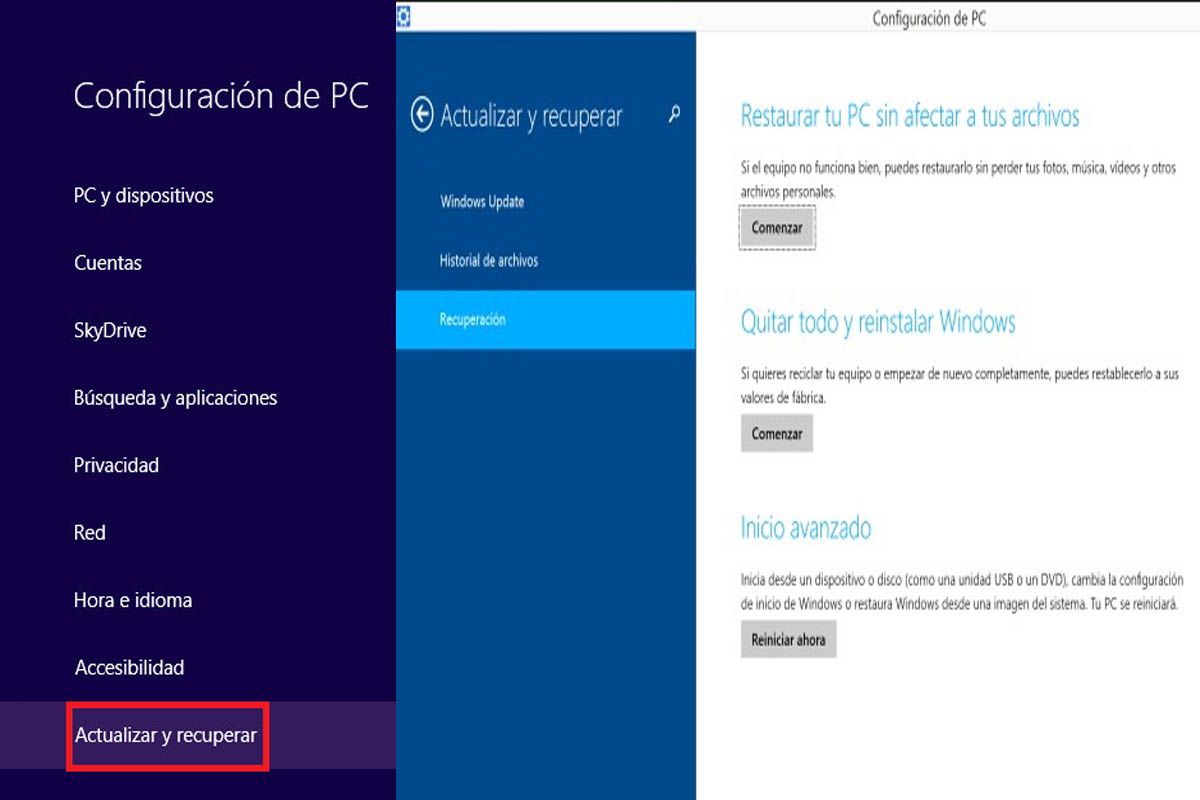 Factory reinstall without CD
Not having the operating system disk does not mean that you will not be able to do anything. Here are the simple steps with which you can restore and format Windows 8 and 8.1 system from factory without CD. Remember when we mentioned that according to the brand there is a button to restart Windows from startup?
Here is a list of the buttons to use according to the brand of our computer:
Acer (Alt + F10).
Dell (Ctrl F11).
Asus (F9).
HP (F10 or F11).
Toshiba (F8).
With this in mind, it is time to find out the button of your brand (in case it is not on the mentioned list), and repeat all the steps that we explain when we show step by step how do the system reboot from boot.
Thanks to this small tutorial, you will already know what is necessary to do this procedure on your own, without having to pay a specialist technician.
---
If you liked this post, let us know and we remind you that here you can find more quality information and variety in technology. Visit us!
Here are some topics that may be of interest:
Could you reinstall factory pc Windows 8 and 8.1? It was complicated factory restore from boot or Bios? Leave us your comments below, we will gladly answer your questions.