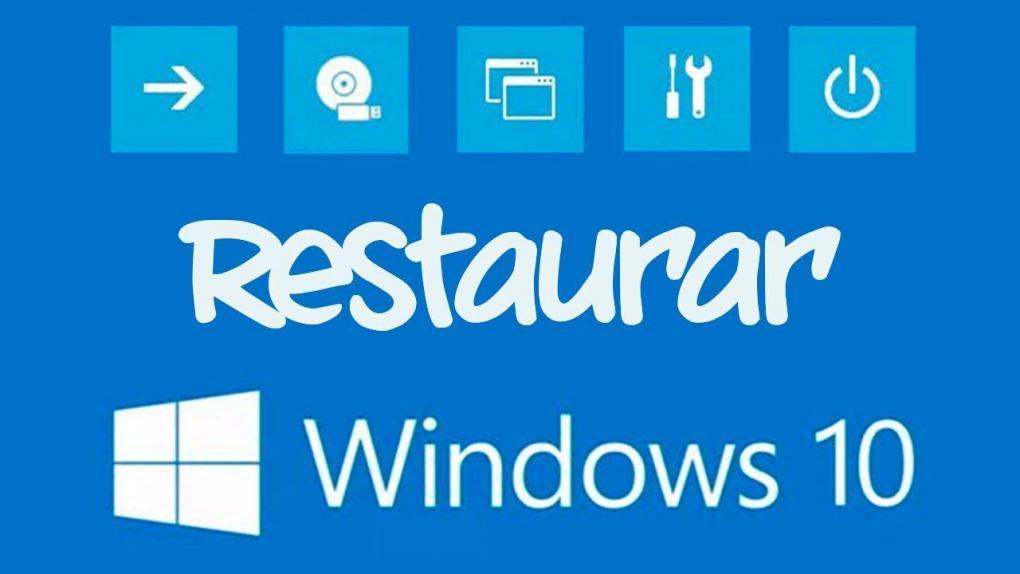 In this post we will show you how you can restore Windows 10 to its original factory state. All fresh out. ENTERS!
WE START:
I come with another post, and this time it is focused on restoring Windows 10 to its original factory state.
We can all have problems with this system, and more because it is the most prone to attacks of all kinds: spyware, worms, computer viruses, etc., and as many will know, the only solution or the "most viable" is to restore the equipment completely, NO WAY, there is no other way, and if you are here it may be for that reason. Well now, whatever the reason, let's get straight to the point:
How to restore Windows 10 to its factory state?
Go to Start (Windows icon).
Click on "Settings".
Go to the bottom of the window and click on the "Update and security" option (it has a back icon).
Click on the button called "Recovery".
You will be presented with 2 options: The first (Reset this PC) will allow us to restore Windows, while the second (Advanced startup) will allow us to repair Windows using an original installation disc. We will use the first option, since it will allow us to restore our system quickly and easily.
When you click the button, a pop-up window will open with 2 other options: The first will only delete Windows applications and settings, leaving your personal files intact during the restoration (if you have viruses, worms, etc., I do not recommend this), and the second option will remove ABSOLUTELY EVERYTHING from the computer and leave it like a brand-new factory Windows with nothing.
Whichever option you have chosen, the restoration process will begin, and this may take 15 to 30 minutes (even longer, depending on the disk space you have used on your computer and its speed).
When it's over, everything will be over and you can use your Windows.
Doubts questions?
I hope I have helped you and I hope you are done with the post. If you don't understand something, contact our team using the floating chat (located in the lower right part of your screen) to leave us your question.
You can see our most recent posts on our page start from the blog. Like us on our Facebook page so you don't miss any news.
GOOD MORNING AND GREETINGS FROM OUR TEAM!