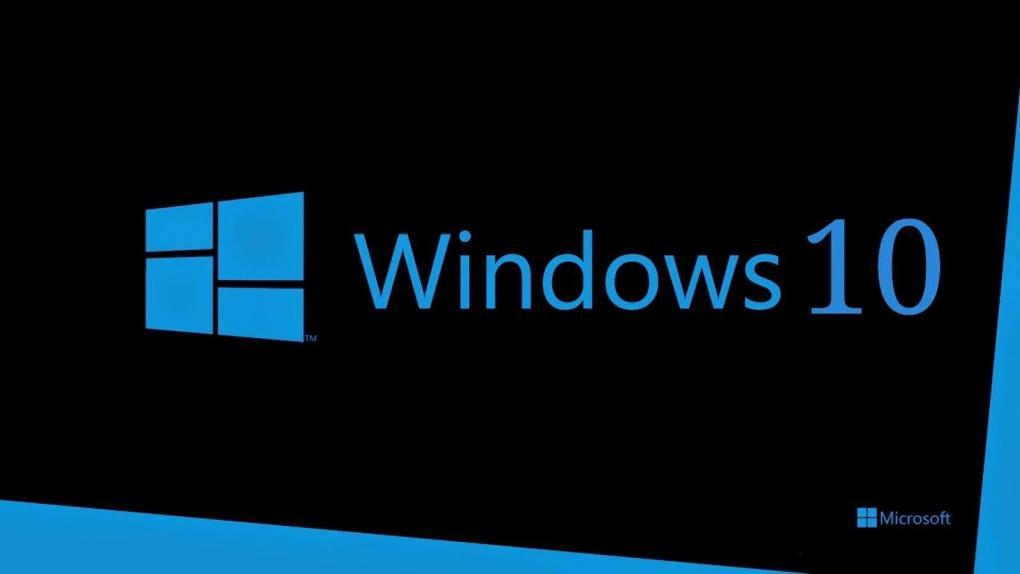 In this post you can DOWNLOAD AND INSTALL the Windows 10 ISO FULL in Spanish, either the Pro or Home by MEGA, 32 or 64 bits in addition to serial / activation keys. We explain step by step how. ENTERS!
WE START:
Welcome to another post.
We return with a good tutorial, and this time, we will teach you how download and install Windows 10 Full in Spanish.
But as we always ask the fundamental question (if you want, you can go directly to the installation instructions):
What is Win 10?
Windows 10 is the Latest Microsoft operating system and the one that promises new improvements than its previous ones; returns the original Windows menu and is made for computers, tablets, smartphones, etc.
Installation instructions
Important note
These Windows 10 installation instructions are for installing it on the same computer. If you want to prepare a Bootable USB, you can
burn Windows 10 to a USB stick
.
First you have to know what type of Windows you have, in order to see which one you are going to install. Do the following steps:
1.- Go to «Team» and right click on it and click on "Properties".
2.- In the part of "System" you can see what kind of Windows you have.
Now yes, let's see how install Windows 10 Full Free and in Spanish:
3.- Go a little further down this page, so that download the windows what do you need.
4.- You will have a RAR file, unzip it.
5.- Run the ISO file (double click on: es_windows_10_pro_core_10240_x64_dvd.iso [in this case, we choose 64-bit Windows]).
You will have to have Deamon Tools Ultra (to download).
6.- After, go to «Team» and open the drive disk of the ISO file (There you will see [right click and "open"]).
7.- Execute the file «setup.exe«.
8.- When the installation window opens, click on the option "Not at this time" and then "Next."
Important note
If it asks you to enter a serial for Windows 10, go to the serial section so you can enter one.
9.- Then click «To accept«.
10.- Click on «Install«.
11.- Wait for Windows 10 to install Full, it will restart several times (this process may take between 30 and 40 minutes [depending on your equipment and files]) ...
12.- When finished, we will now proceed to configure the equipment: click «Next».
13.- Then, click on «Use Quick Setup«.
14.- Then, click on «Next«.
15.- You will have to wait another while until Windows is finished installing.
16.- Now, go to «Start«, Then« Settings ».
17.- Then, click on «Update and security«.
18.- And there they will appear options to update your Windows (It is important to update Windows when it is first installed).
19.- READY. With this you could already install the Windows 10 Full ISO in Spanish!
If you want to activate it, keep reading down ...
How to activate Windows 10
You already know how to install Windows 10 Full in Spanish, now we are going to teach you how can you activate it.
For activate Windows 10 at 100%, do the following steps:
1.- If you have any antivirus, disable it (If you have Windows Defender, go to: «Start> Settings> Update & Security> Windows Defender»And disable it).
2.- Download the crack (link at the bottom of the page).
3.- Unzip it.
4.- Enter the folder you have left and right click on the file «KMSAuto Net.exe»And run it as administrator.
5.- A window will open, click on «Activation»And then« Windows ».
6.- If you get a pop-up window, click «Continue«.
7.- Now, if you get another window, click «Cancel».
8.- Wait for it complete the process and then you will get a message saying that the product has been activated successfully.
9.- READY! YOU HAVE JUST INSTALLED WINDOWS 10 TOTALLY FULL IN SPANISH!
Serials / keys for Windows 10
If at any time you need to enter a product code to validate or activate the Windows 10 system, we leave you an updated list of these activation keys.
These keys are small identifiers that the Microsoft company recognizes as authentic, so it proceeds to enable you full access to the features of Windows 10.
Next, I leave you the list of updated Microsoft Windows 10 serials:
Windows 10 Pro Serial: W269N-WFGWX-YVC9B-4J6C9-T83GX, NRG8B-VKK3Q-CXVCJ-9G2XF-6Q84J
Windows 10 Home Serial: TX9XD-98N7V-6WMQ6-BX7FG-H8Q99
NOTE
Sections separated with "," are separate serial numbers.
If none of the previous serials have worked for you, we invite you to try these keys / serial activation Windows 10 UPDATED:
Download Windows 10 Pro ISO
As we know, the Full version of Windows 10, that is, the Pro, has brought many news for all its public (especially business news), among which the menu layout change Windows 8.
its Graphic interface It has been revolutionized and improved compared to previous systems, and this has given the user a lot of confidence.
It is the version most in demand since it was released in 2013. Since then, millions of users have updated to this version.
In the features, when you download the Full version of the free ISO file from Windows 10 Pro, you will have advanced functionalities for companies and technical issues such as: group policy, remote desktop, assigned access, functionalities for companies, etc ...
It also has all the basic features that may have other versions of the same Windows 10.
If you want Download Windows 10 ISO Free and in full for its subsequent installation, go to the following download links in MEGA.
32 bit version:
Download Win 10 Pro for 32 bits
64 bit version:
Download Win 10 Pro for 64 bits
IMPORTANT #1
If when you download the file it does not appear with any extension, click «Rename»And just put the«.iso" and ready.
In case you have an installation problem with the previous ISO (which is not common), download from this option, and enter a key or serial that we leave you in this post to have it 100% activated and original.
DOWNLOAD WINDOWS 10 PRO ACTIVATOR
Download Windows 10 Pro ISO via Torrent
We have already commented that this Windows 10 Pro Full version it is only for those systems that will use advanced functionalities such as business ones.
In this section we will provide you with the torrent file for direct download of this operating system in your file manager.
Thanks to the download via Torrent, you can get the file ISO directly on your computer to install Windows 10 Pro.
We have it available for both architectures, either by downloading the ISO via Torrent from Windows 10 Pro 32-bit or 64-bit. Choose the one that your computer contemplates.
Torrent for architecture 32 bit:
Download Torrent Win 10 Pro 32 bits
Torrent for computers 64 bit:
Download Torrent Win 10 Pro 64 bits
NOTE #1
If it asks for a password or license, paste the following: VK7JGNPHTMC97JM9MPGT3V66T.
Download Windows 10 Home ISO
If you want to download better the Windows 10 Home ISO version Full and free, whether for 32-bit and 64-bit architectures, you are in the right place.
You see, this version is not that much different than the Pro, just that the Windows 10 Home has a maximum RAM power of 128 GB, to which the Pro is 2 TB.
If you decide to download this Full ISO version of Windows 10 Home for free, it has Cortana, fast boot, tablet mode, Continuum, voice support, touch functions, pencil, etc ... well, everything else does not change.
These are all basic features, but if we go to the advanced ones: remote desktop connection, functionalities for companies (such as updates, internet, domains, etc.) are not available.
But let's be real: what do you need those advanced features for? If you will use it for domestic useThis version is enough for you, but you still have both Full.
So to download the ISO image of Windows 10 Home system for free and also in Full version, we leave you the links to 32 and 64 bits.
Download link for 32 bit:
Download link for 64 bit:
If for any reason you have a problem with the installation of these ISOs previously set (which is not common), we leave you this alternative in case it happens to you. When installing, you enter a serial or key Windows 10 Home, to have it 100% activated and original.
DOWNLOAD WINDOWS 10 HOME ACTIVATOR
Download Windows 10 Home ISO via Torrent
As we discussed in the section of the normal ISO download, remind you here that this version of Windows 10 Home Full It is recommended only if you will use it at home, or you will give it personal use.
Windows 10 Home has basic functionalities that are enough and more than enough for personal use: will consume fewer resources, less battery, less processes ... Ideal for a gamer or to walk without obstacles.
If you want to go down to your torrent manager the ISO file Windows 10 Home, we leave the Torrent download links for you.
These torrent files are available for both 32-bit and 64-bit Windows 10 Home.
Torrent for 64-bit architecture:
Download Win 10 Home Torrent 64 bits
Torrent Download File 32 bit:
Download Win 10 Home Torrent 32 bits
If the program gives you an error that says «default key", maybe this is your solution.
Learn too how to install Microsoft Office 2016 to 100% on your PC from this link.
If this activator doesn't work for you, try the new KMSpico v10.2.0.
---
Before finishing this post, I would like to tell you that in this blog you will find many things Windows related: tutorials, programs, hacks, games, etc ... Visit us!
Similarly, we impart more tech tutorials too interesting of everything: gaming, programming, hardware, software, etc ... Surely there will be something that interests you to see!
¿You were able to install Windows 10 Full in Spanish using the serials / keys? Leave us your opinion of this post in the comment box!
See you in a next post.