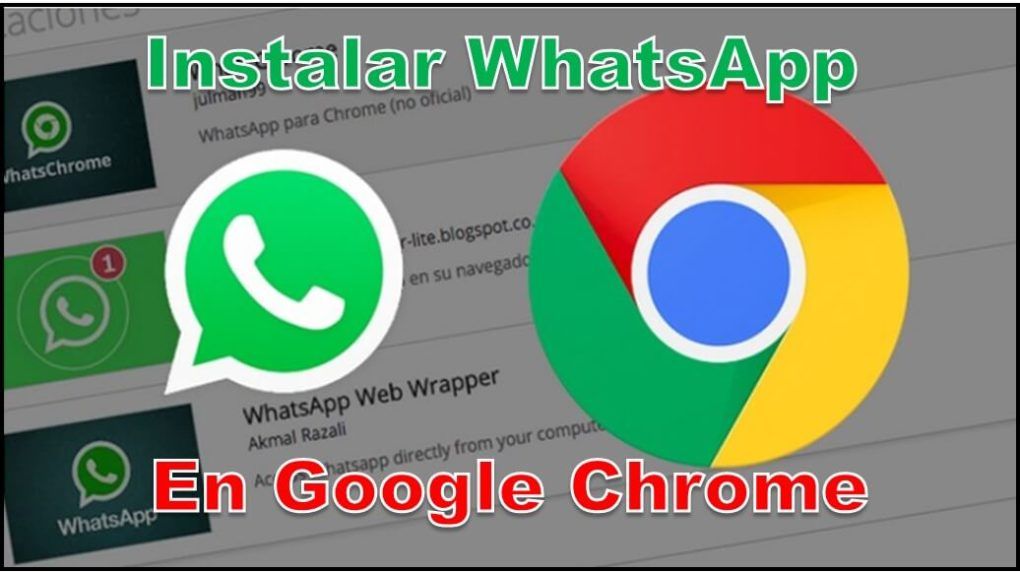 In this post you will learn to install WhatsApp on Google Chrome. We will explain everything you need to learn how to download the extension WhatsDock, which allows its use from the desktop. ENTERS!
WE START:
Welcome to a new post.
It was in 2009 when the application of WhatsApp. It has been active in the field of communications for a decade, keeping millions of people in constant relationship and exchange of information.
It is considered a free media that allows all its users to interact in real time anywhere in the world; dual or even allows to create group conversations in chat mode.  
It is an application that has revolutionized the service of instant messaging both text, voice, and multimedia services; such as the transmission of images, photographs, videos, music, among others.
Initially, this application, recognized and used by millions of beneficiaries, was available to be used only on smart phones; However, with the passage of time other versions have been presented for different purposes, for this reason let us see how install WhatsApp on Google Chrome.
Steps to install WhatsApp on Chrome
It's already possible install WhatsApp on Chrome on our computers. Being able to make use of this extraordinary application from our desktop is a novelty that facilitates our work and the organization of communication with our environment.
This is done because we can install WhatsDock on Chrome, In other words, we must bear in mind that it is imperative to make use of this extension called WhatsDock, to be able to use it on our computer.
Let's see below the steps to install WhatsApp on Chrome:
First, we must enter the Google Chrome browser.

Then, we look for the app

Chrome Web Store

for its effective download; then we must add it to Chrome and authorize it so that it can connect to the microphone, the camera and can show notifications.

Afterwards, the installation process is quick. Upon completion we can access from the Google Chrome menu to

WhatsDock, just type it in the search engine, or DOWNLOAD IT FROM HERE.

Finally, when you first open the

WhatsDock app

from the desktop of your computer and to start using it, it is necessary to pair the Smartphone with the

WhatsDock extension scanning a QR code generated by the app.

To the

install the WhatsDock extension, WhatsApp in Google Chrome,

you must access the configuration of

WhatsApp

from your mobile, here you will find an option called

WhatsApp Web,

clicking on it will bring up the camera to scan the QR code.

After verifying the WhatsDock extension

,

A floating window will be displayed on the computer desktop where WhatsApp conversations will be displayed.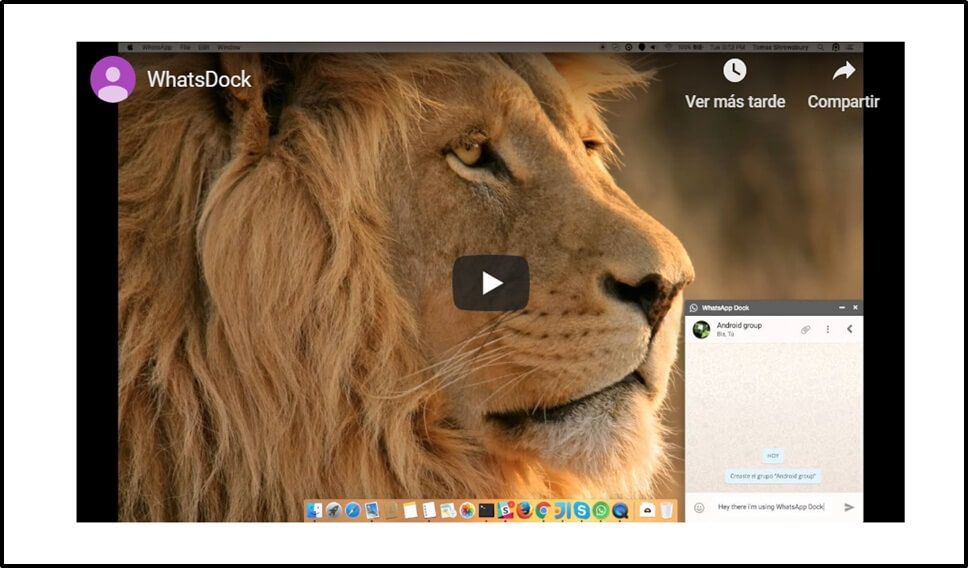 As we have already seen with these singles steps to install WhatsApp on Chrome, we have the possibility to continue working from our computer without having to get distracted or waste time constantly checking our mobile. 
Install the WhatsApp WhatsDock extension in Google Chrome, It has really become a benefit for our social environment, it facilitates communicational relationships with our clients since countless users use this medium to promote and sell, among other uses, from the comfort of our computer. 
How to download WhatsDock
We have just seen the procedure for download WhatsDock. It is a really simple and easy process. Let's put this sequence into practice and communicate and interact with countless users from anywhere in the world.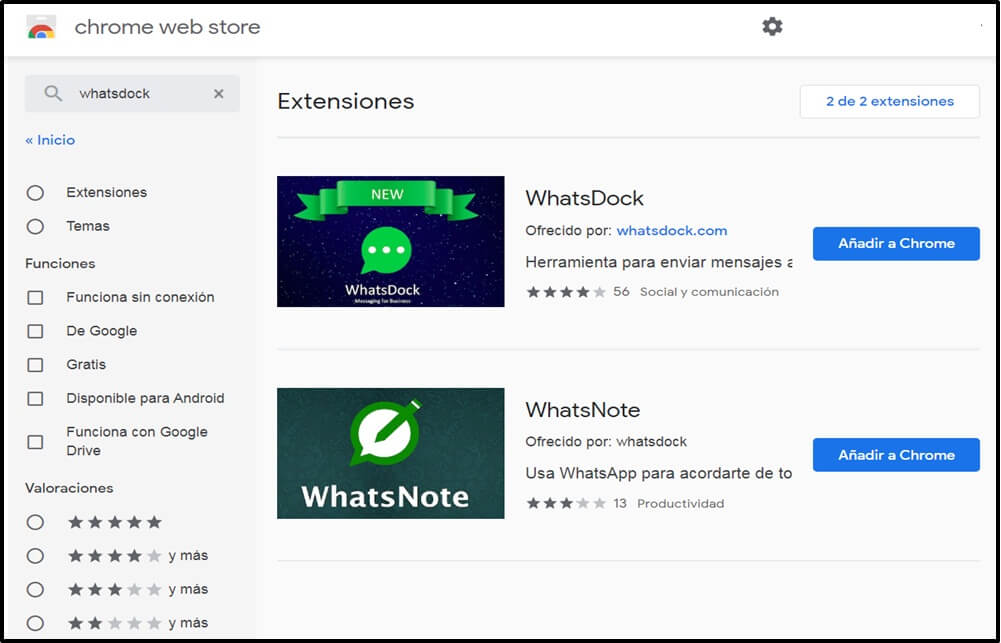 To the download WhatsDock you will find a series of advantages in relation to the use of WhatsApp on your mobile; since if you are one of those users who handle a variety of personal, professional and commercial operations, through this means of instant messaging, install WhatsApp on Google Chrome it will be of great use.
With the use of this app on your computer, you can plan, organize, systematize, among many other benefits; a work network in a synchronized way, that is, you can take your daily work together with the check-up and interaction through WhatsApp without neglecting your intimate and business core. 
One of the outstanding advantages presented to us by download WhatsDock, is that we can communicate even with people who are not scheduled in our contact list. 
This means that, without having to add certain profiles, this application saves us the task of registering them; facilitating communication, access to information exchange and rapid interrelation between stakeholders.
---
So far our post has come. We hope it has been of great use in putting this compendium of information into practice.
Check out our blog, we have even more posts that will interest you:
Tell us, did you find the steps to install WhatsApp in Google Chrome easy? Have you heard about the WhatsDock extension before?
Thank you for choosing us, we wait for you in a next post.