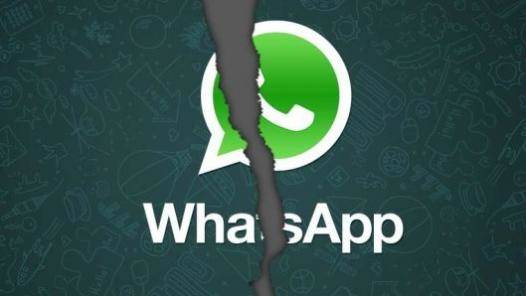 In this post we will show you how you can know if in reality WhatsApp is down or working. ENTERS!
WE START:
One of the biggest fears of users is that the WhatsApp connection will drop and they will be cut off. Although there are still phone calls and SMS, these generally have an additional cost that with WhatsApp we save, so that when WhatsApp servers fail, users usually make a lot of noise on social networks.
We have several ways to know the status of WhatsApp in real time, however, many of them are based on the use of third-party and closed-source tools that do not really know what they are based on to offer the information. In this tutorial we are going to teach you to check the status of WhatsApp in real time using official company services.
1. Through Twitter:
WhatsApp has an official Twitter account from which we can check its status in real time. When a problem occurs on the network, the person in charge of keeping this social account up-to-date informs about its status so that it publishes a message as soon as a connection failure is detected.
As soon as the network is restored and everything works correctly again, the same account is informed that the network has been restored and that the entire service is working again without problems.
We can consult this account of the status of WhatsApp from the following link.
2. From the WhatsApp client:
The WhatsApp client itself has a function that informs us of the status of the services and tells us if there is a problem with the connection.
To do this we must enter our WhatsApp and open the menu "settings"> "Help"
Here we will click on the option "Status of the service" and it will show us a message in which it will indicate the status of the WhatsApp servers, in our case, working without problems.
In case the messages do not reach the recipients or we cannot connect, if the status of the servers is correct it is possible that it is a failure of our internet connection due to WiFi or that we do not have a mobile data connection. It is also possible that the servers have been down and the company has not given time to notify it, so we must also be patient and wait a few minutes to see if the connection is reestablished.
3. Through Downdetector:
Inside the site Downdetector, means that is responsible for collecting the status of different applications, we can see a map of the complaints that are being received from this service. When WhatsApp drops, the status becomes impressively high with problems. On May 3, 2017 WhatsApp crashed, and look at the following table:
So if you doubt that WhatsApp is down or not, you can check Downdetector to see if there are too many problems in the table.
Doubts questions?
I hope I have helped you and I hope you are done with the post. If you don't understand something, contact our team using the floating chat (located in the lower right part of your screen) to leave us your question.
You can see our most recent posts on our page start from the blog. Like us on our Facebook page so you don't miss any news.
GOOD MORNING AND GREETINGS FROM OUR TEAM!