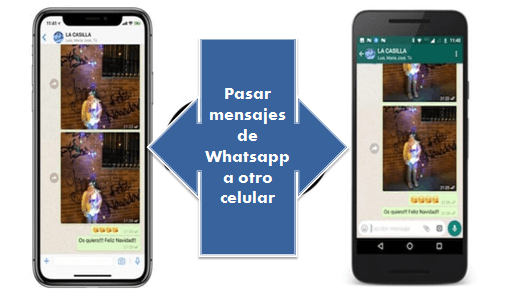 In this post you will see how pass your messages or conversations from your WhatsApp from your Android to another, and from an Android to an iPhone cell phone. ENTERS!
WE START:
Welcome.
When changing mobile device we have many tasks to do, for example, synchronize the phone with our email, retrieve contacts, photos and videos, download applications of our interest and with it the content hosted on them; and with respect to the latter case, it is almost always necessary retrieve WhatsApp conversations.
That is why, today we will explain step by step how to pass your WhatsApp conversations to another cell phone depending on the operating system of both devices, both the old one where the conversations are, and the new one where you want them to be downloaded. Let us begin!
Transfer your WhatsApp messages from Android to Android
If you are changing from an Android phone to another Android this action does not involve much difficulty. This can be done through two methods:
Making a local copy with a microSD memory to later transfer it to the other phone or;

Through Google Drive.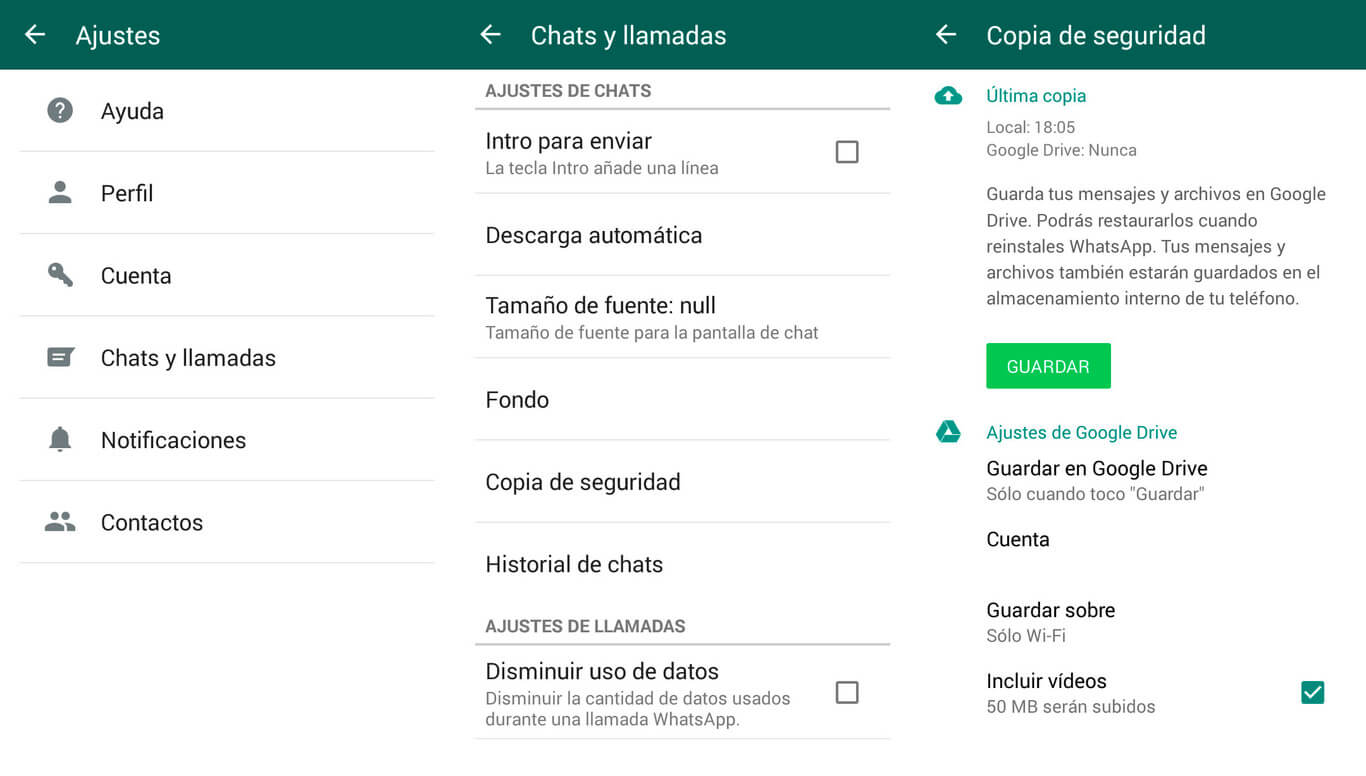 Now, whatever the case, to be able to save the chats, just go to the menu of the WhatsApp application and access «Settings> Chats and calls> Backup»And click" Save ". You can choose to make your copy on your SD or Drive.
In case you choose to do it on the microSD, you practically have to do the transfer manually. Let's see:
Connect your old cell phone to a computer via USB cable.
Enter the Explorer folder of files from your computer and access the internal memory of the cell phone.
Make a copy of WhatsApp folder on your PC.
Now, connect your new phone to the computer and overwrite the WhastApp folder.
Opens WhatsApp on your new device and you will be able to access the information.
Another way is simply to use the same SD card and insert it into the new cell phone before starting WhatsApp. Once there, it will ask you if you want to restore your chats.
Now if you choose make a backup and save it to Google Drive, everything will be more automatic. You just have to make sure you use the same Gmail account. Follow the next steps:
Once the backup is made on your old device, you only have install the app on the new phone.
When you open it, you must enter your phone number and it will automatically detect the backup on Google Drive.
Click on the button "Restore".

Depending on what you have saved, the restoration may take a couple of minutes. 

When finished, you can view all your messages by WhatsApp.
Transfer your WhatsApp conversations from an iPhone to another iPhone
When switching from one iPhone device to another iPhone the only option to transfer WhatsApp conversations to another cell phone is making a copy in the cloud, which is very similar to how it is done from an Android. Complete the following steps:
From your old phone, access the application menu, select «Settings> Chats and calls> Chats copy«, From where you can make a backup at the moment, or even schedule it. In order for you to make this copy you have to have iCloud Drive activated.
Now, once you have installed WhatsApp on the new cell phone in the settings you will have the option to restore copy of chats from iCloud Drive.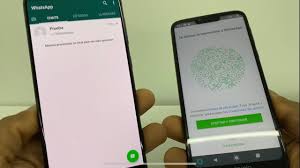 Transfer your WhatsApp conversations from Android to iPhone
As in the previous cases, in order to transfer your WhatsApp messages from an Android to another iPhone, you must make a backup copy in Google Drive. See how to do it:
You know, to do it, just enter the menu, press «Settings - Chats - Backup«.

Then download the

Move to iOS app

on your Android phone, it will allow you to transfer all the data.

Once you have the app ready, when you configure your new iPhone device and you will be shown a screen with all the Apps and data. While there, press "Move data from Android".
Your device iPhone will generate a code that you must enter on your Android phone and the data transfer will begin.

When the transfer is finished, you will be able to see your applications and conversations just as you had them on your Android.
There are other applications like Backuptrans or Dr. Fone that allow this transfer to be carried out; However, we recommend the previous application, first, because it is an official Apple application and, second, because it is free.
Now, if you want to pass WhatsApp messages to another cell phone with the DR program. Fone, you must do the following:
Download the program on your computer.

Start the program and select the option «Restore Social App«.

Press «Restore WhatsApp messages».

Next, connect the devices to the computer and click on "Transfer" to move your conversations from one device to another.

Review and accept warning messages, as this will delete the WhatsApp data on the target cell phone.
Alternative to transfer messages from Android to iPhone
The above procedure, using the Dr. Fone program we wanted to explain it precisely because it is very similar for this case. Let's see:
Download and install Dr. Fone on your computer.

Enter the "Restore Social App" module and select "Transfer WhatsApp Messages".

Connect both devices and click on the «Transfer» button to start the process.
Open WhatsApp on your Android device and restore copy.
Last option
In case you don't want to restore the backup copy and empty all the chats you may have, a very good alternative is to send the chat conversations that really interest you by email. This is done, being inside a chat, clicking on the «More> Export chat«. There you will decide if you want to export the multimedia files as well. You can then access those conversations while on the new device.
---
As you may have noticed, transfer WhatsApp messages to another cell phone It is no longer impossible, regardless of whether you use Android or iOS. We hope with these simple procedures you can do it.
We will read each other in a next opportunity. Although we do not want you to leave without first reading these interesting posts: