In this post you will find relevant information to know or practice how to write italics, bold and strikethrough on WhatsApp. ENTERS!
WE START:
Welcome.
In this opportunity we bring to our readers, an interesting material related to the writing of text messaging, an application designed for communication and interaction with a majority audience, if not total globally.
Join us and put into practice some tips so you can learn how to write italics, bold and strikethrough on WhatsApp. 
You have probably already heard information regarding these modalities to give a highlighting and different touch to your text messaging; and it is also possible that you have read or heard information related to this particularity without perhaps having put it into practice.
WhatsApp It is one of the empowered applications in all territories, without exceptions; Therefore, any unusual adaptation, no matter how simple it may seem, will always be well received by the user community.
This post tries precisely to know a different way of framing writing in WhatsApp, in three versions of letters, italics, bold and crossed out.  
Let's see below how we can give a distinctive format to the normal text of WhatsApp messaging.
Write cursive on WhatsApp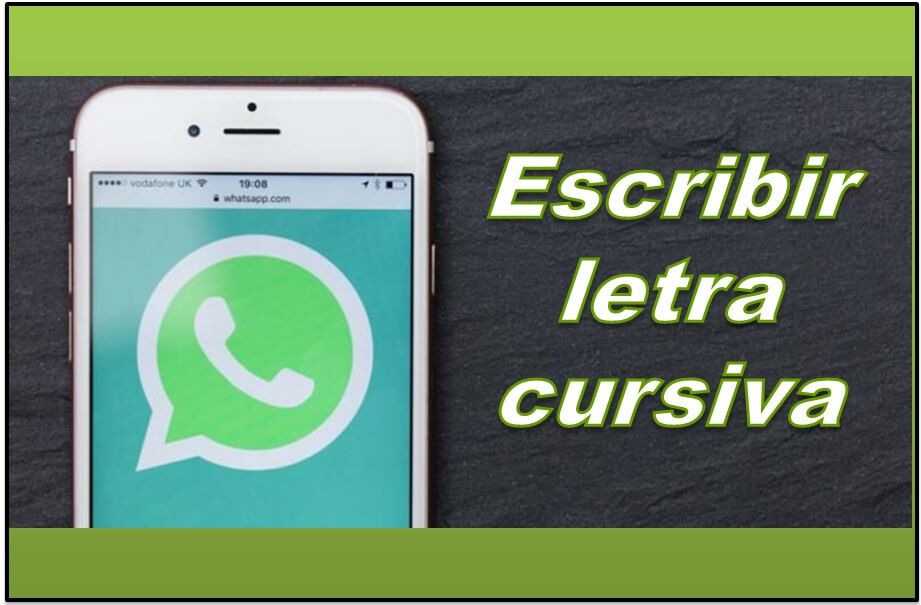 This modality gives us the opportunity to structure a series of words within a text, or even all the content, with a different style than usual.
We refer specifically to the writing of the italics on WhatsApp. This change denotes a special dedication in writing the text, to highlight or emphasize words or quotes within the content. 
They can even represent, for both the sender and the receiver, a feeling of liking and sympathy, by structuring the original design in some different way.
For write italics in WhatsApp, You just have to enclose the word or all of these in underscores.
In other words, you put an underscore (_), before and after the quote you want write in italics; thus: _ITALICS_.
The cursive letter on WhatsApp looks like this: ITALICS.
Write bold type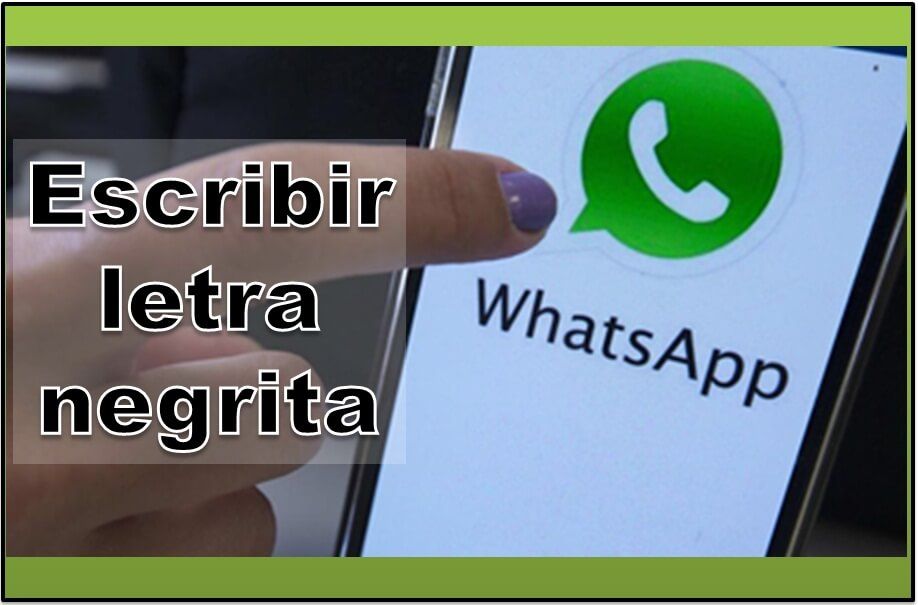 This application also offers the opportunity to differentiate the contentive text of a message, by write bold type.
At this point we refer to the writing of the text of the bold font on WhatsApp.
This is to add a touch of enhancement to one or more words, or failing that to the entire content of the text. 
We can propose to frame with this style when write bold type, draw the attention of the people with whom we interact via text messaging on WhatsApp.
If we want to emphasize or give priority to certain words or quotes, use bold font on WhatsApp it is an appropriate alternative; thanks to the more pronounced black color contrast between the selected words.
To write bold type, just enclose the word or quotation between asterisks. 
An asterisk (*) is placed before and after the words you want to write in bold type; in this way: *BOLD FONT*.
The bold font on WhatsApp looks like this: BOLD FONT.
Write crossed out letter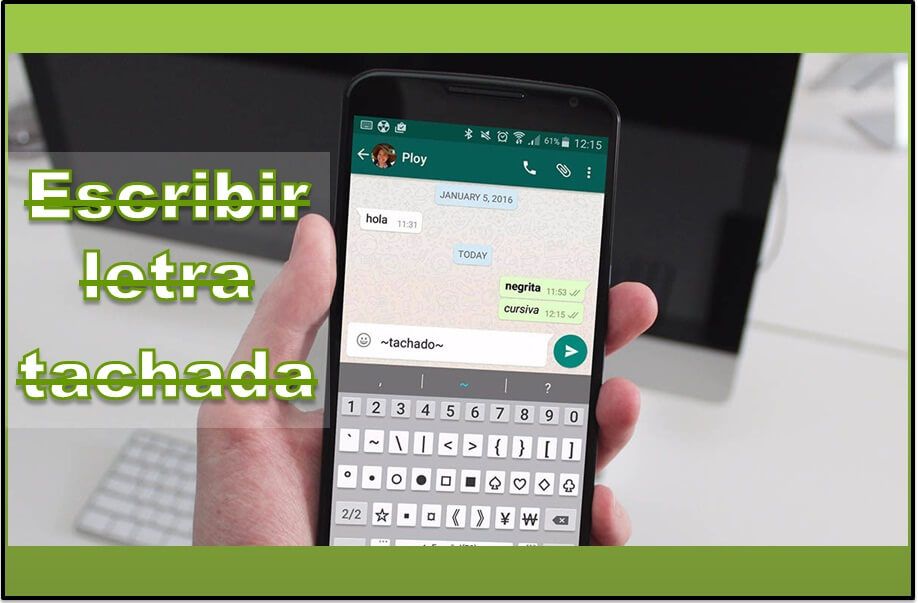 This trick is used to distinguish between a whole content, one or a group of words; in order to highlight or emphasize that some contentive term is wrong and must be corrected. This is given to write with crossed out letters.
We make specific mention about writing text in crossed out letter in WhatsApp.  
This modality in itself is little used, since it makes it difficult to visualize the text, because the strikeout is located in the middle of the word; however, there are users who like them and use it precisely to highlight terms that may be wrong and need to be corrected. 
To write crossed-out letters, you just have to enclose the word or all of these between small letters.
In other words, you put a tilde ("~"), before and after the appointment you want write in crossed out letter in WhatsApp thus: ~ CROSS OUT ~.
The crossed out letter in WhatsApp looks like this: Crossed out.
Another modality for write italics, bold and crossed out in WhatsApp, the you find on your mobile deviceas you read it. This option comes by default on Android and iPhone, do the test within WhatsApp write and hold on the word.
---
We have reached the end of this post hoping it has been to your complete liking. We say goodbye but not before inviting you to check our post, you will find interesting and useful information, do not miss it.
Tell us about your experience, did you learn how to write italics, bold and strikethrough in WhatsApp? Have you already practiced these tricks to enhance WhatsApp text messaging?
Until a next post, don't miss it.