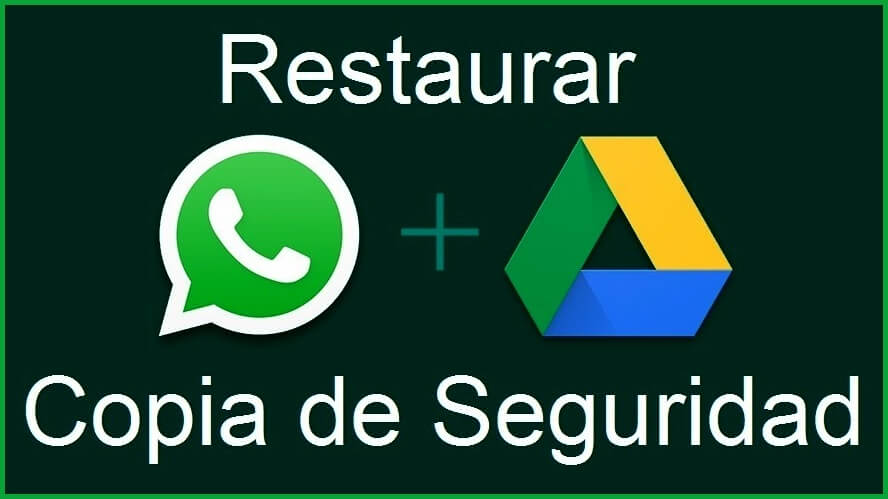 Do you want to restore lost WhatsApp conversations? In this post you will learn how to restore WhatsApp from Android to iPhone, from Android to iOS or from Google Drive step by step and also EASY. ENTERS!
WE START:
Welcome to this post.
Many times it happens that we have to change mobile because the old one broke down or because we simply need to update ourselves, but at the moment of doing so we have the doubt:how to recover old whatsapp messages and other files? Luckily, in this post we are going to teach you some simple ways to restore WhatsApp on various devices.
If you accidentally deleted your messages and now you don't know what to do, don't panic! We will teach you to restore your WhatsApp so you don't have to worry again. Before starting, it is important to take into account some previous recommendations: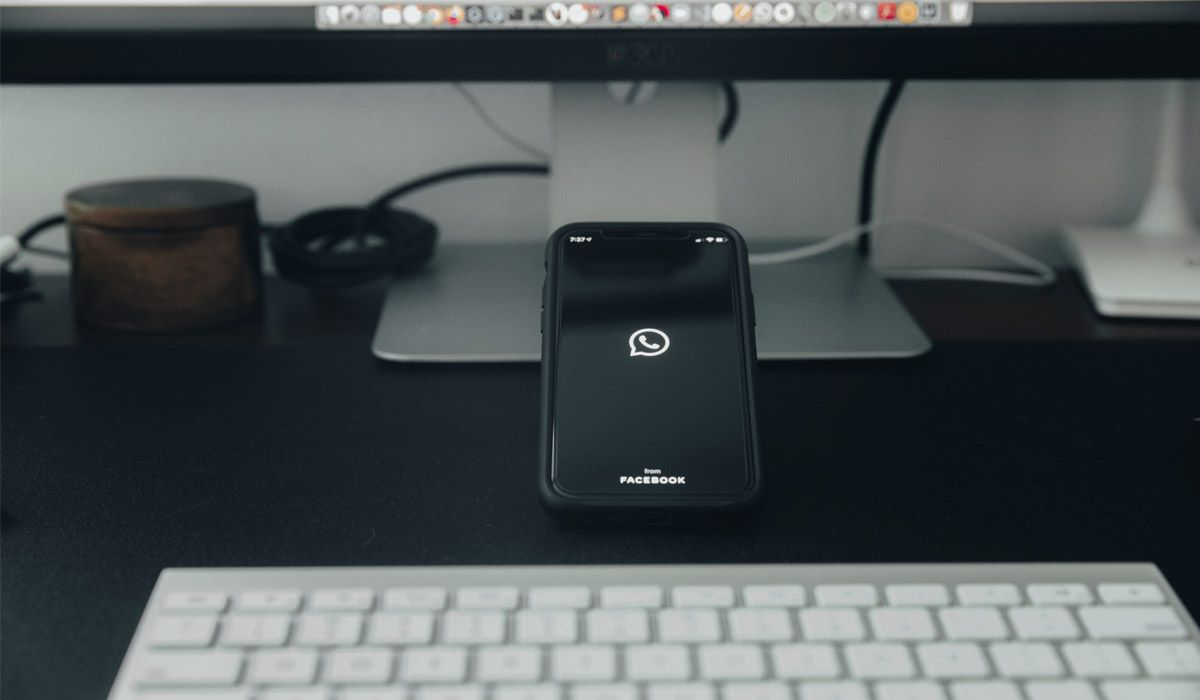 Make sure to backup at least 1 time per week.
Keep syncing on.
Once the backup is done, we will show you how restore WhatsApp on different devices.
Restore WhatsApp from Google Drive
Since 2015 WhatsApp added the functionality of being able to create backups in Google Drive and since then it has made it very easy to extract WhatsApp backup from Google Drive in case of loss of files. But where is that function located?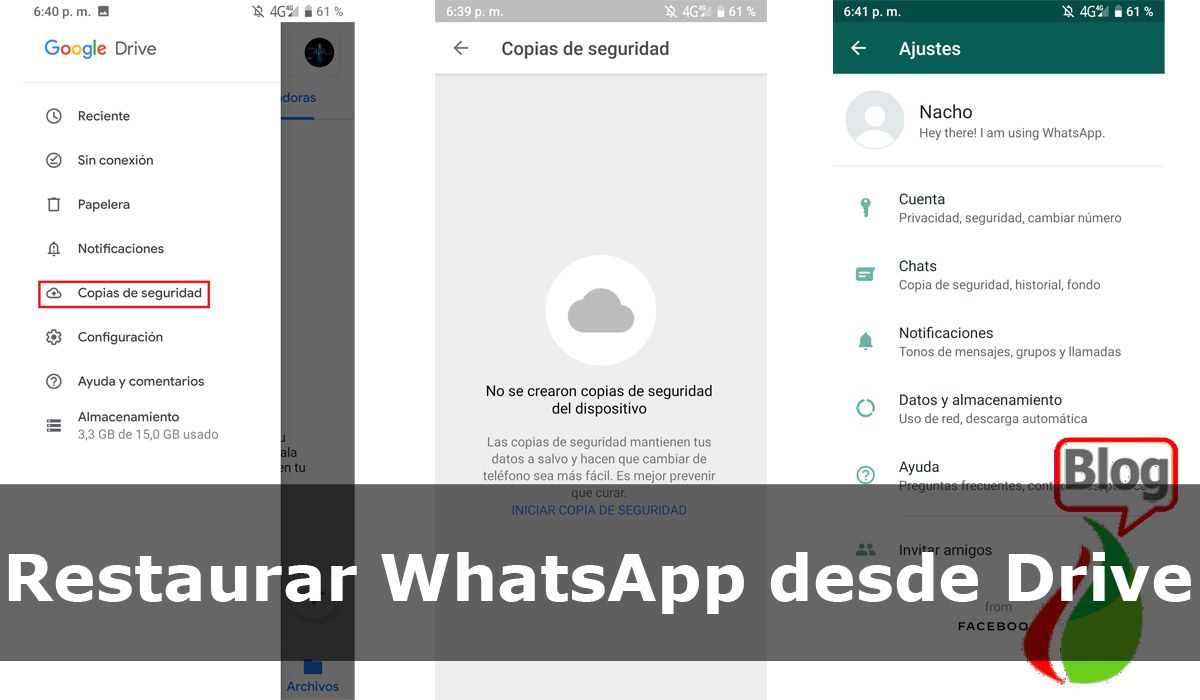 The truth is that within the App itself it is not possible to find it and only after an installation is it possible restore WhatsApp, therefore, it is necessary to perform this step to complete the process. Also, this function from Google drive It is only available for the Android operating system, while for iOS, you need to use iCloud. So, you must do the following:
Download Google Drive for Android Here.
Uninstall WhatsApp
An easy way to restore a WhatsApp backup is using the setup wizard and for that it is necessary first uninstall the app from your phone or device and then reinstall it. This simple process can be done from the Play Store. It may seem absurd, but it is necessary, in the following steps you will see why.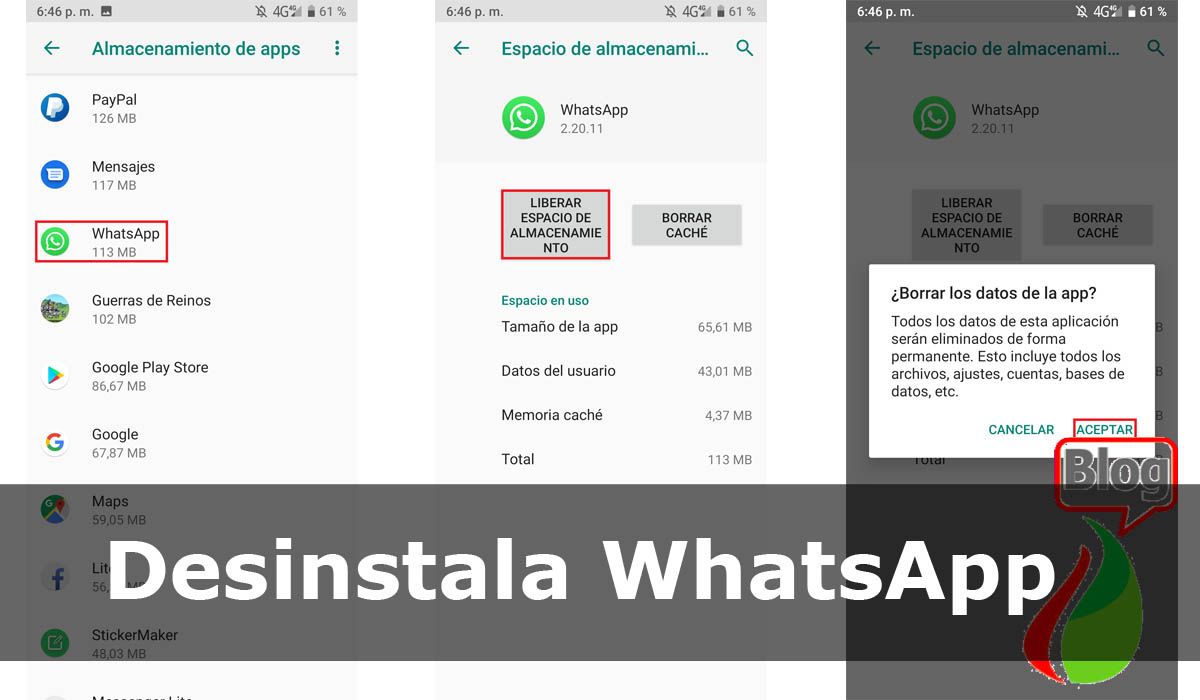 Once you do this you will have the App as new and through the wizard you will be able to restore the previous messages. In case you do it on a new device, it will not be necessary to uninstall it.
Set up your phone number
The next is open the App and accept the permissions. Later configure your phone number through a message or call. It is a simple process and does not take too long.
To restore!
If you completed the above steps then now you will see on the screen the last backup made on the device, to save it press "Restore" immediately, since later on you will not have the opportunity to do so unless you repeat the whole process again.
Wait for the download to finish and that's it. Now you can use your WhatsApp again from Google Drive!
How to restore WhatsApp from Android to iPhone?
If you recently switched from Android to iPhone, you are probably wondering, how to recover old WhatsApp backups on another device. Sometimes this is not as simple as it seems, but the good thing is that it is not impossible.
In general, WhatsApp has the functionality to transfer a backup from one device to another, either through Google Drive or iCloud, But the problem is when we want to transfer the information from an Android device to an iPhone, since there is no function within the App that can do this function.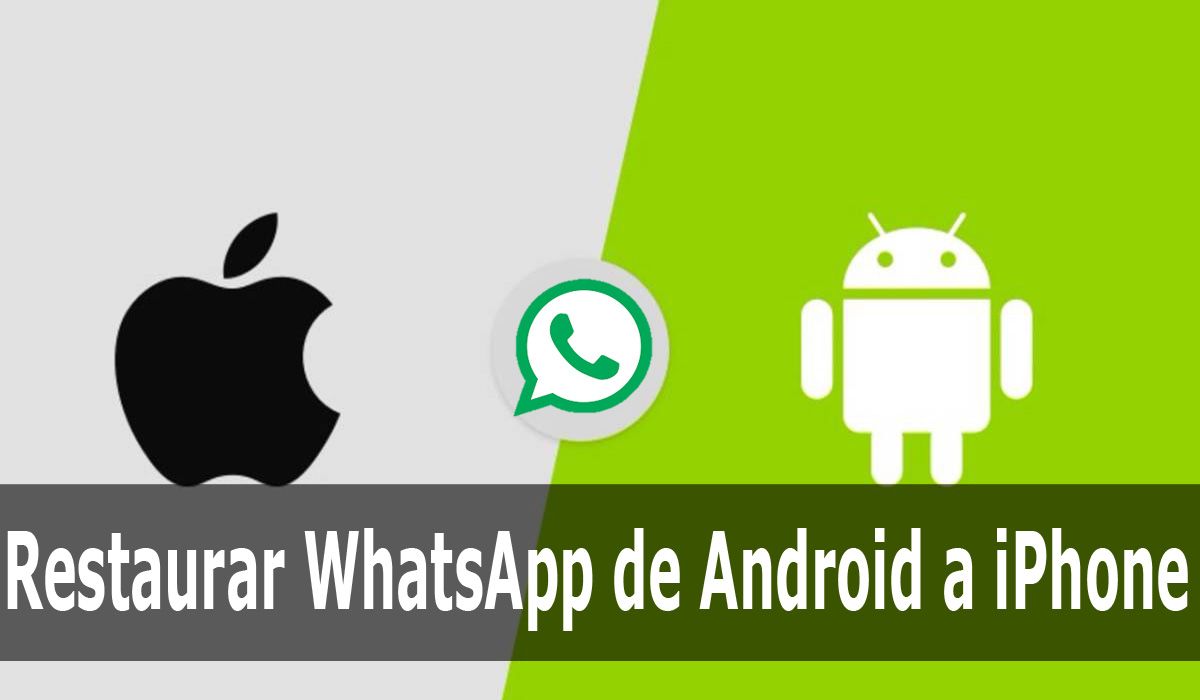 So, it is necessary resort to other methods a little more complicated to do it. Here we offer you two alternatives to be able to recover files and messages when you change operating system.
The important thing is that in either case it is necessary make a backup prior to carry out the process. It should be noted that the recovery options are similar in both Android for iPhone and Android for iOS.
Restore WhatsApp from Android to iOS
As we said before, there are two ways to do it, exporting the chat manually or with external applications. Although the second is a bit faster, it is not always safe. In any case, we will teach you both ways below:
Export chat
With this method you will have to create a text file with the history of your messages and you can send it by mail or any other messaging App. The simplest way is to send it directly to your email or save it in Google drive and download it on the new device.
In order to export the history of messages and files you must do the following:
Enter the chat you want to save.
Select the three dots icon.
Press the "More" option.
Followed by "Export Chat" as shown in the first image.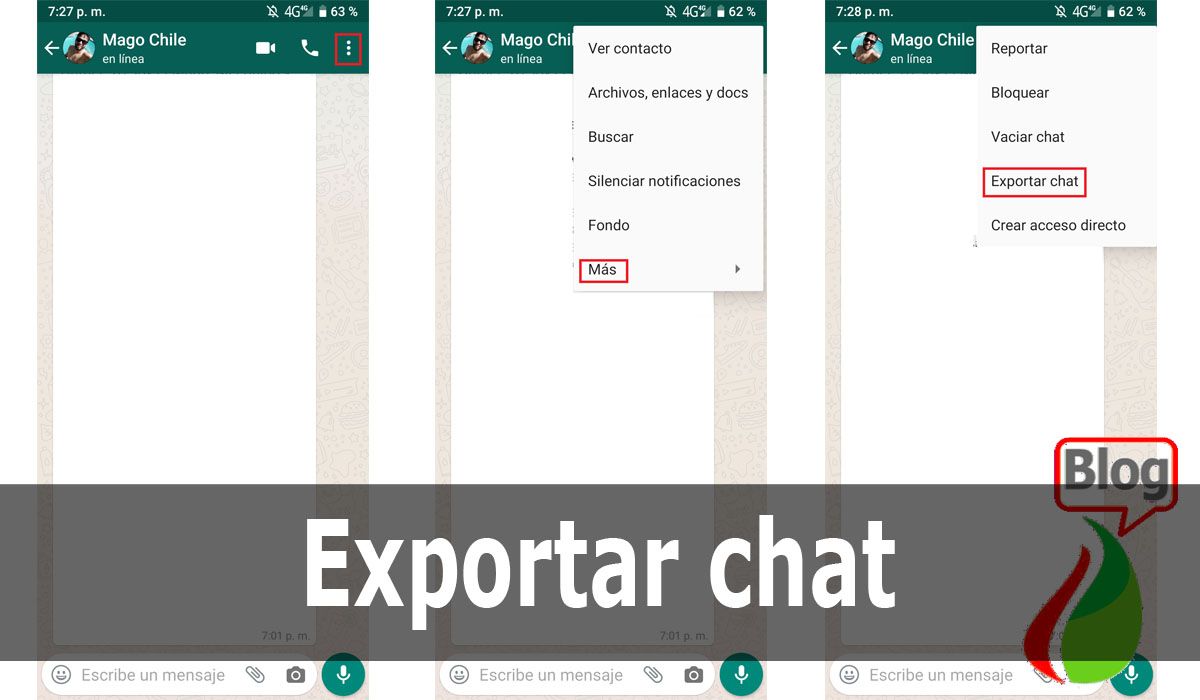 Select if you want only the messages or also the multimedia files.
Hit "Share" and send a copy of that file.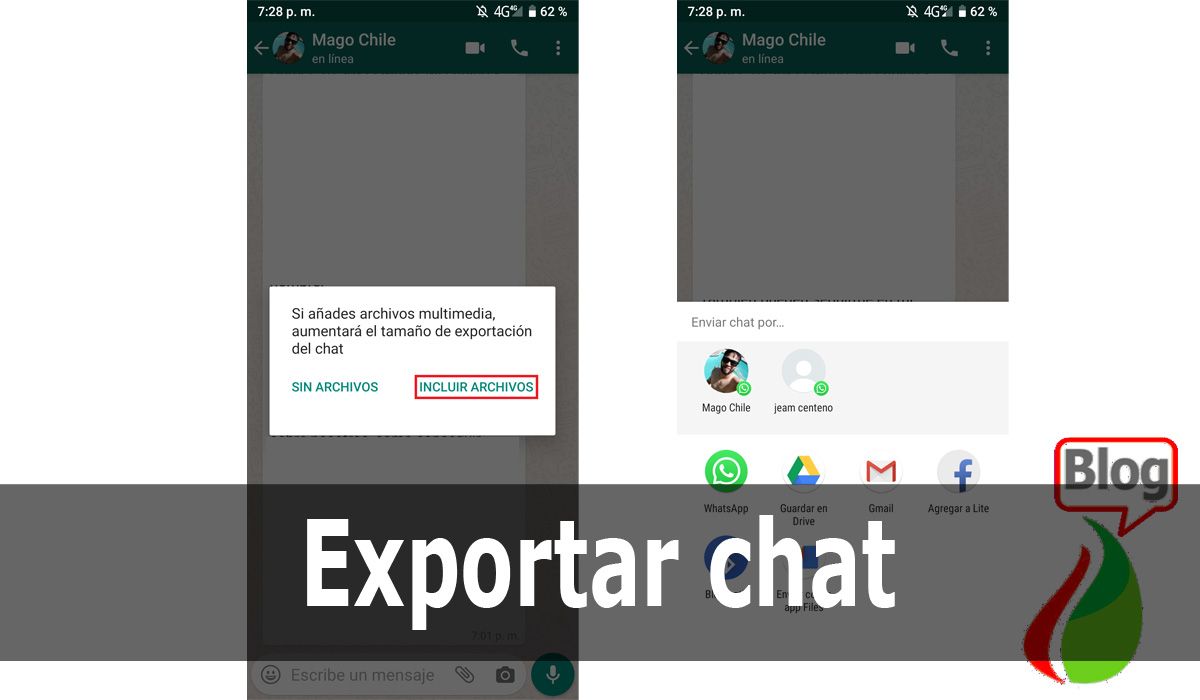 Repeat the steps with each chat.
Keep in mind that when archiving the photos and audios the document only will retrieve the last 10,000 messages, while if we only export the text files you can save up to 40,000 messages. Therefore, you should consider this when exporting files.
Third party tools
Another way to restore WhatsApp messages from Android to iPhone or from Android to iOS it is through third party apps, although there are many tools on the market, some of the best known are Dr.fone Y Jihosoft WhatsMate.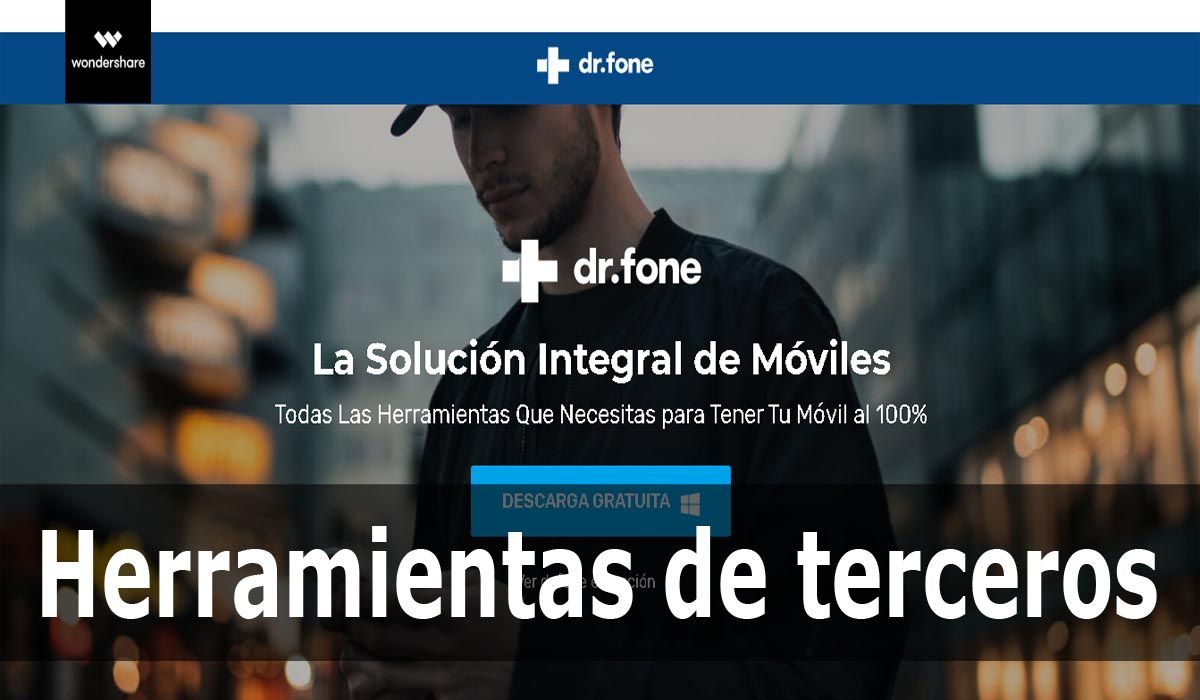 The process to export the files from one device to another with both is the same, although it may vary a bit depending on the functionalities of each one:
Install the App on the PC.
Select Restore Social App followed by Transfer WhatsApp messages.
Connect both devices to the PC.
Select Android as the source device and iPhone or iOS as the final.
Press "Transfer" and confirm the action.
If you follow the steps as indicated, you can restore and have your WhatsApp files and messages on your iPhone. Both Dr.Fone and Jihosoft WhatsMate can be found at Google Play, Play Store or third-party apps and they are available for Mac, Windows and Linux in a free version and a paid version with more features.
Now that you know how to reset WhatsApp from Google Drive or from Android to iOS, you no longer have to worry about changing devices or if you accidentally deleted all your messages. By following these simple steps you will always have your messages and multimedia files at hand.
---
If you liked the content, it is important to put it into practice and we remind you that here you can find more quality information and variety in technology. Visit us! Here we leave you some topics that may be of interest about WhatsApp:
Could you restore WhatsApp from Google Drive step by step? Was it difficult to reset from Android to iOS or from Android to iPhone? leave us your comments. See you!…