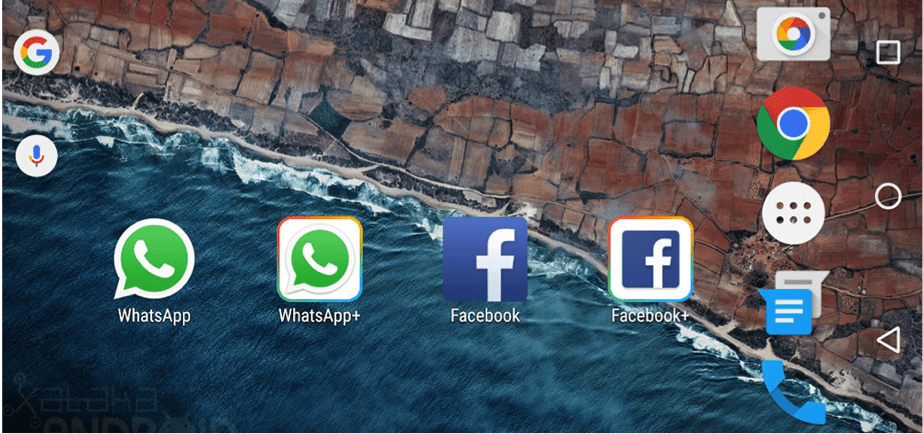 In this post we will teach you how to have two WhatsApp accounts on the same phone, and not only from WhatsApp, FROM ANY other app. ENTERS!
WE START:
Welcome to a new post.
The recurrent use of various social networks is becoming more and more common. If they have apps, we download them and register the account there.
But surely you have two WhatsApp accounts on different phones, or in the same way, two accounts from any other social network or app.
How can you manage all of them from the same phone? It is too interesting a question. That is why today we present you ...
How to have two WhatsApp accounts on the same phone
Follow these steps to be able to connect two WhatsApp accounts on the same phone:
1.- Download this app from the Google Play Store. We leave you the direct link.
If you come from the Apple, download it from this link for the App Store.
2.- Once it has finished downloading and installing, open it.
3.- When it loads, click the button «START».
4.- The app will ask you which applications you want to clone. Click on the apps for which you want to have two accounts.
Once this is done, the application will start cloning both apps. Be patient, as this step may take seconds to minutes, depending on how heavy that app is.
When finished, the application will take you to its home screen, where you will find all the apps you have cloned.
5.- Click on the second WhatsApp application to configure two WhatsApp accounts.
Here is an example of how the Paralell Space home screen will look:
All you have to do is click on the app, and it's as if you've installed it for the first time: log into your second account.
READY! This is how you can have two WhatsApp accounts or any other app.
---
Before concluding the publication, I would like to tell you that in this blog we talk all about android: tutorials, Tips, Apps, Help, etc ... You will surely find something that interests you!
Similarly, if you come from a apple deviceWe still have many tutorials, tips, hacks and a lot of interesting content. Visit us!
Were you able to set up two WhatsApp accounts on your cell phone? Leave us your comment about it!
See you in another article.