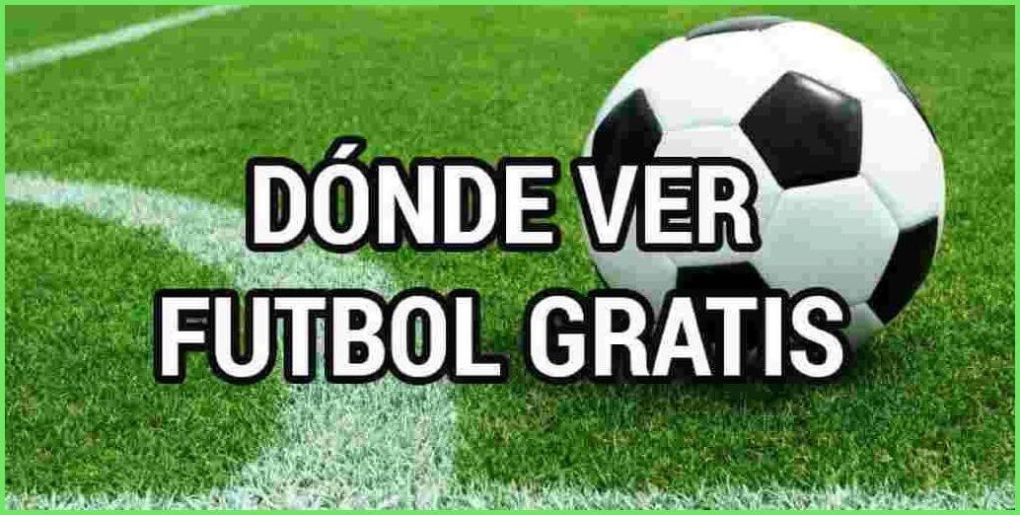 Are you looking apps to watch football for free? In this post we will show you the best applications to watch football online for free and without cuts from anywhere and not miss any live Champions League event this 2020. ENTER!
WE START:
Welcome to this post.
The soccer or football, considered as "The king sport" every day he adds more followers around the world. Nowadays, the fans go out of their way to attend league games like Champions, Santander or the famous soccer world cup, just to name a few.
However, few are the lucky ones who can indulge in going to the stadiums and witnessing these important games; therefore, in these cases there is no choice but to see them via TV or Online.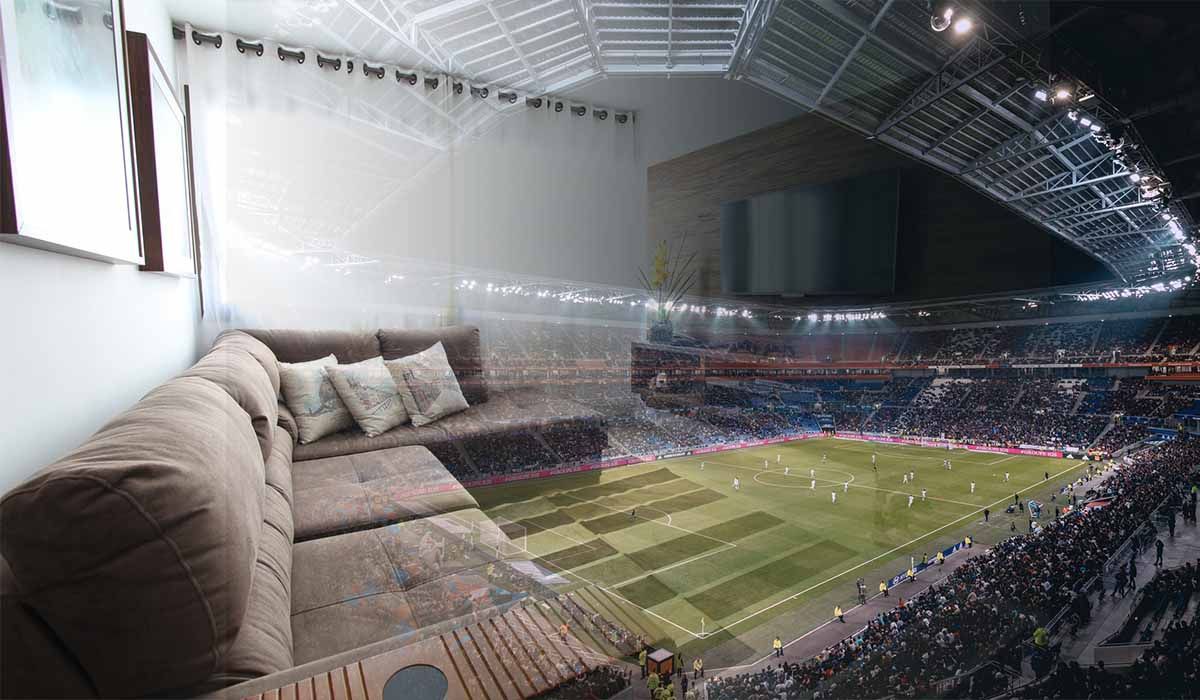 If you don't have access to these games on TV, don't worry! Here we present some apps that you can download for free to be able to enjoy your favorite sport from anywhere with your Android and iOS cell phone.
How to watch football for free and live from Android and iOS? Best apps
Here are the free applications to watch football live, available on iPad, iPhone and Android. They do not have a hierarchical order, but we consider them to be the best apps to watch football for free online and without cuts this year.
It is important to note that, although these apps are offered for free, in some cases it will be necessary to pay a subscription if you want to enjoy the Premium package.
DIRECTV Sports
This app is available for devices Android and iOS and it is advisable if you are a frequent traveler. To have it, you must be subscribed to the service from DirecTV of your country, then you can log into your mobile to download the application.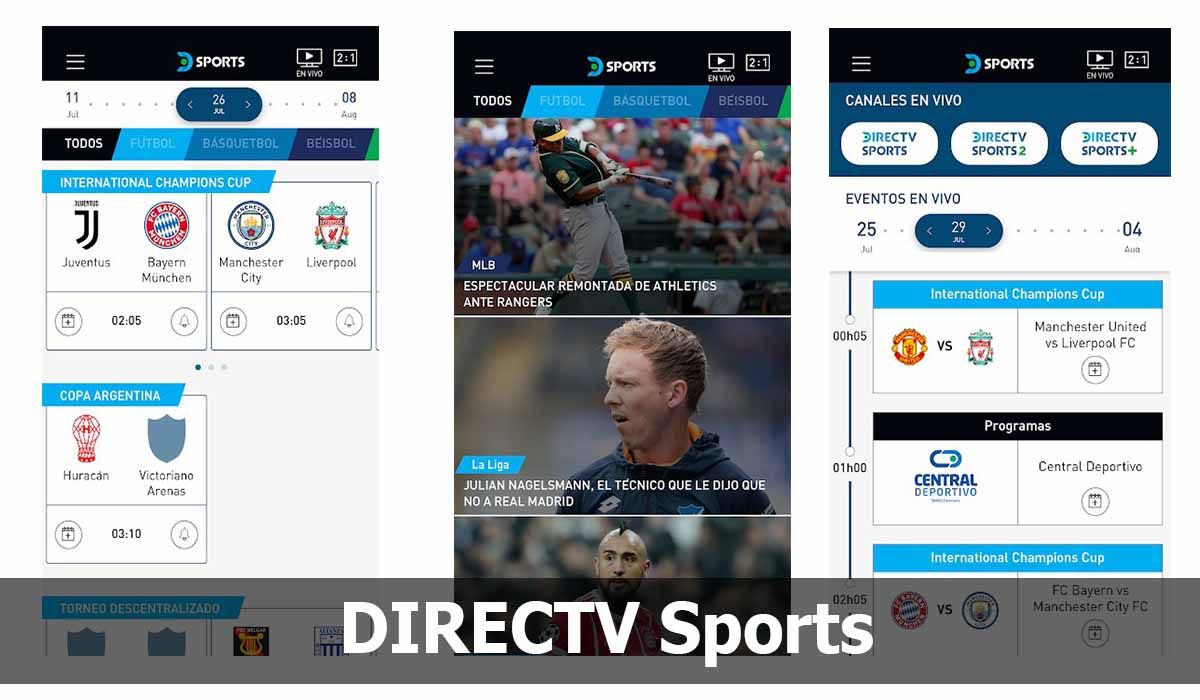 From there you can enjoy the games to which DirecTV has rights, that is, a large part of them. News, replays, scores, live shows, game schedules and much more.
To fully enjoy and watch football online for free at all times, you can download the app from Apple Store or Android devices you can download them here below.
Movistar + or Movistar Plus
One of the best apps to watch football for free, without a doubt, is Movistar Plus. With this platform you will not only be able to find series and movies but you can also watch football live and direct. This channel is the old Yomvi from Canal +, who now belongs to the Movistar company.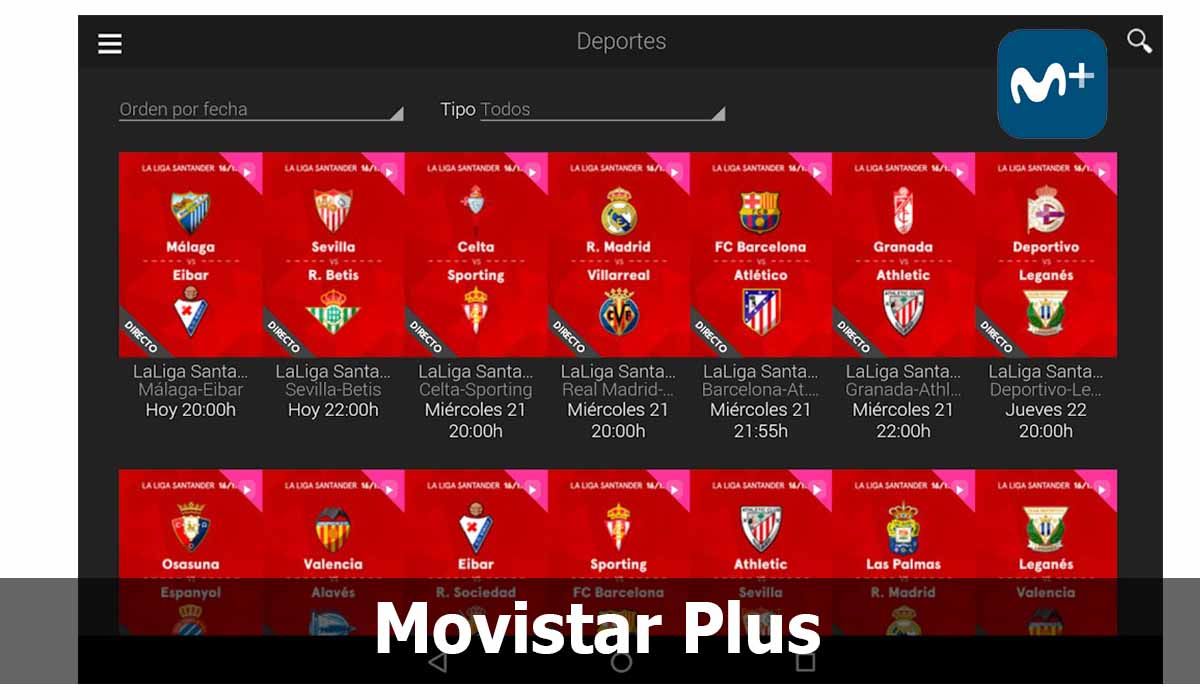 The download of Movistar Plus is offered free of charge for Android through Google Play; however, you must make a payment according to the services you have chosen. And something very important for your pocket: on the internet there are Simple tutorials to see Movistar Plus for free from your mobile!
So go ahead and enjoy through this channel of the suspenders Champions, Santander, Europe and even the SmartBank. Watch football online, without cuts and live is now possible thanks to Movistar Plus. Download them for Android or Apple here below.
Direct red
It represents an excellent option if to see free online football it is about. It is very popular because in addition to football transmit Another sports; it is true that it has had some legal inconveniences, forcing it to migrate from URLs sometimes.
However, you can enjoy watching sports games through it streaming from different leagues (Europeans, South America the Europa League and Champions League).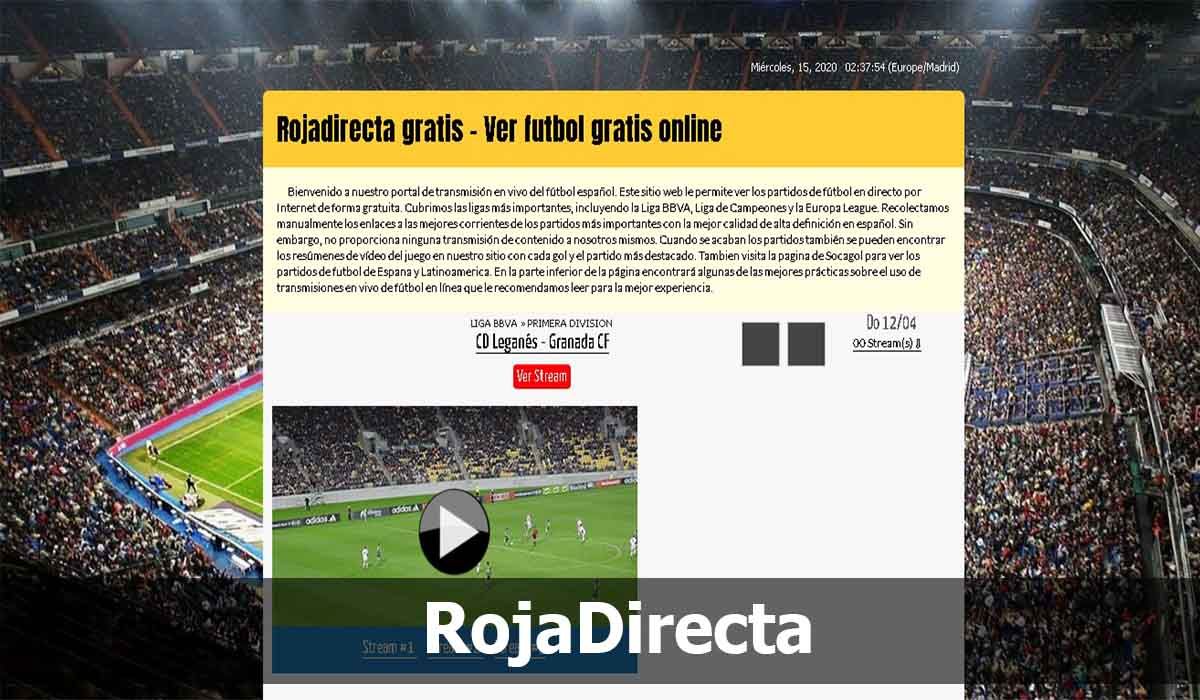 It is one of the best apps to watch football for free online seamless, multifunctional and complete, that's why it couldn't be missing from this list. You can download it from Google Play safely or enter your web portal.
DOWNLOAD Direct Red for Android
Ustream
It is a platform with many users because in addition to offering the possibility of watching football from the Champions free, you connect with other links  and so you can directly see any game.
Ustream does not transmit directly, so you will need these links for all your transmission, and thus avoid closing your application.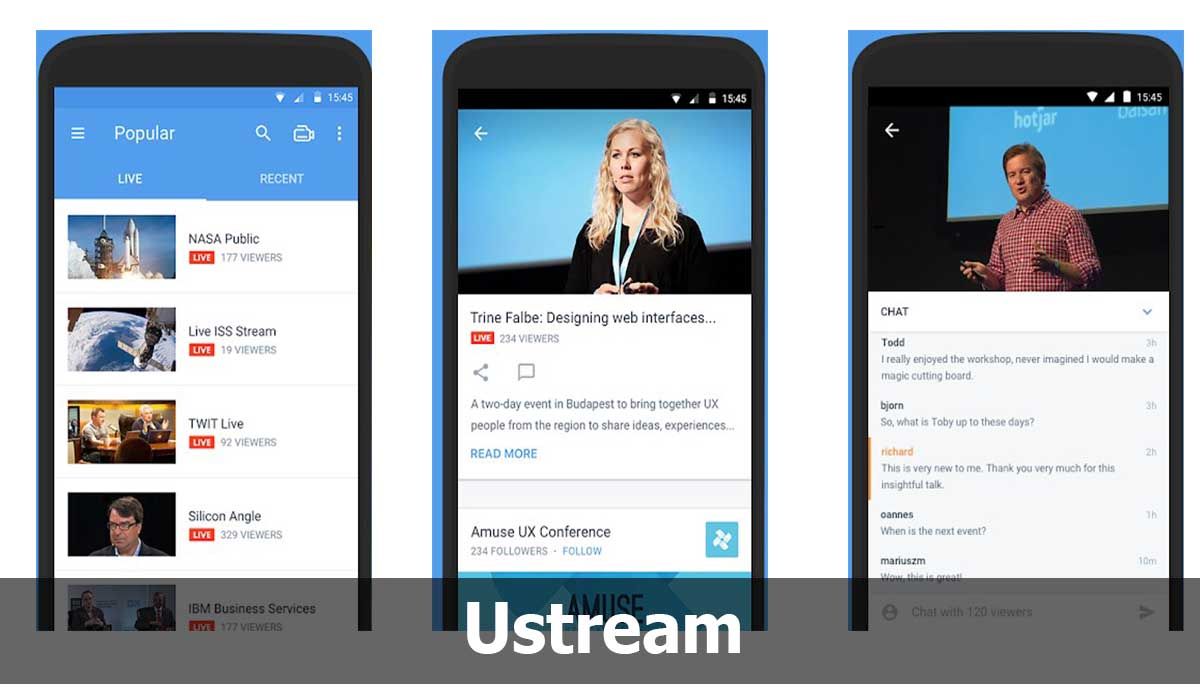 Therefore, the operation of this platform is possible because other people share their TV connection via the Internet, which makes you dependent on someone else who stream the game you want to see.
Through it you can watch online games from your Tablet, Android or Smartphone, iPad, iPhone, as well as videos and the best of all is that you can choose the language that you prefer. Available in the Apple Store and for Android devices.
ForzaFootball
Although it is less well known, this platform is considered by football lovers as one of the applications to watch football in the Champions free more complete.
The detail is that you will not be able to see the matches live, but through abstracts or deferred. Recommended for those who, due to work or other reasons, cannot see direct matches, but you can enjoy them when you get home.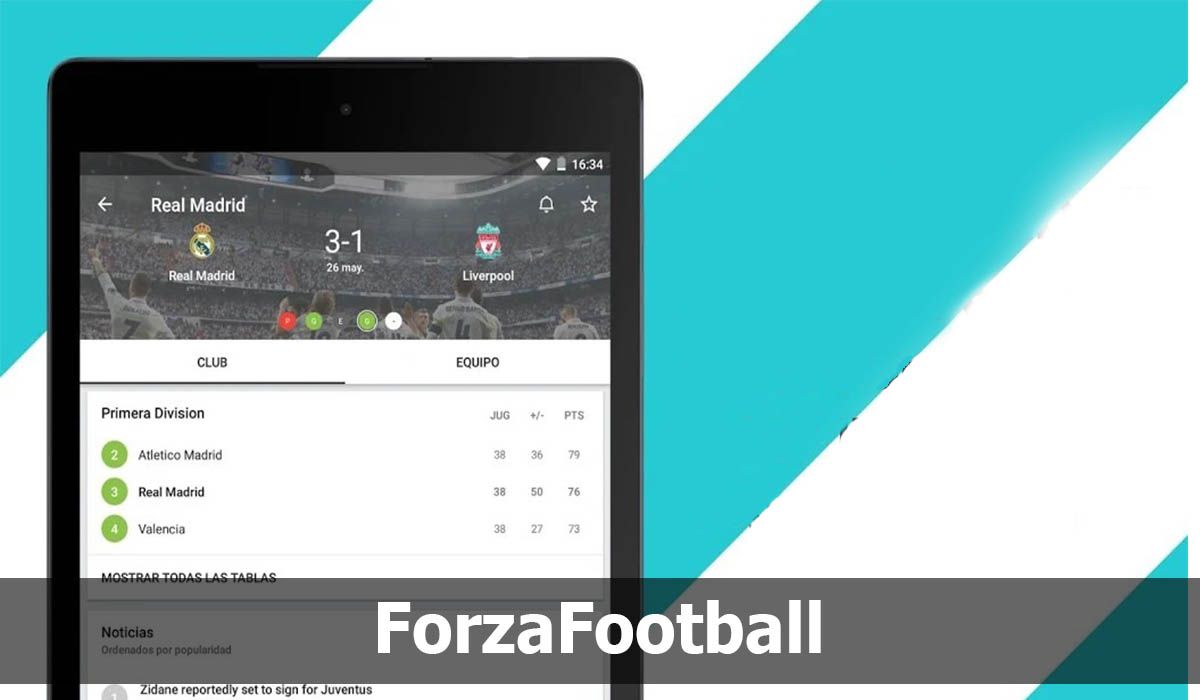 It is very rich in news related to the beautiful sport, with many followers; In the same way, it offers the most important goals as well as re-enjoying the historically most important matches, live results, outstanding videos and the possibility of sharing opinions among fans from all over the world.
Its content covers approximately 420 leagues and soccer cups. To have ForzaFootball on your Android mobile or if you are looking for it for iOS devices here below.
Wiseplay
Wiseplay is an application that gives you the possibility to see football games, its interface is simple and easy to use. With this excellent tool you can enjoy formula 1, movies, series and other sports.
The only thing is that it comes without a list of contents so after downloading it (legally from Google Play), you must add content list.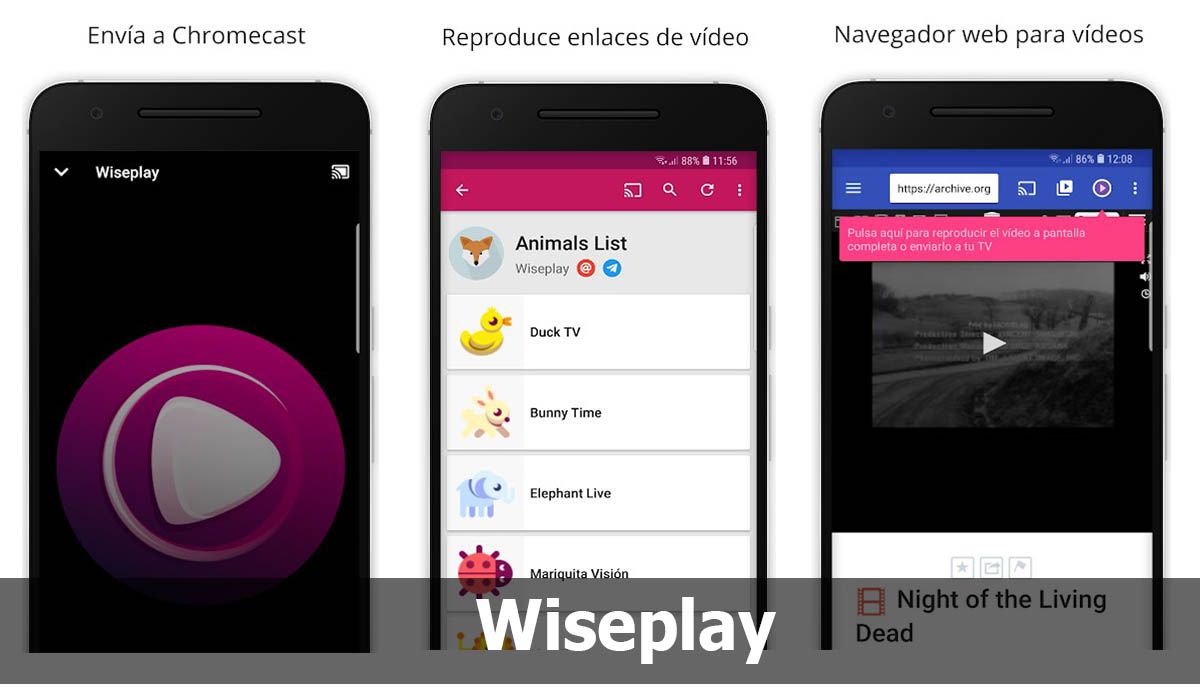 To add the URL you must install the app, open it and approve the requested permissions. Then, on the screen you hit the button "+" and "Add List from URL" and add one of these:
https://pastebin.com/b1Ji7yxU.
http://pastebin.com/0D1w2eBT.
When you click on it, a sports section will appear, when you click on that section you will see different soccer channels, where you can watch matches from many leagues.
Live Football TV Streaming HD
Currently, one of the best applications of this 2020 to watch football from the Champions free online and without cuts is Live Football TV.
You can have it 24 hours a day And although he is primarily interested in the big leagues, he also broadcasts games from all over the world.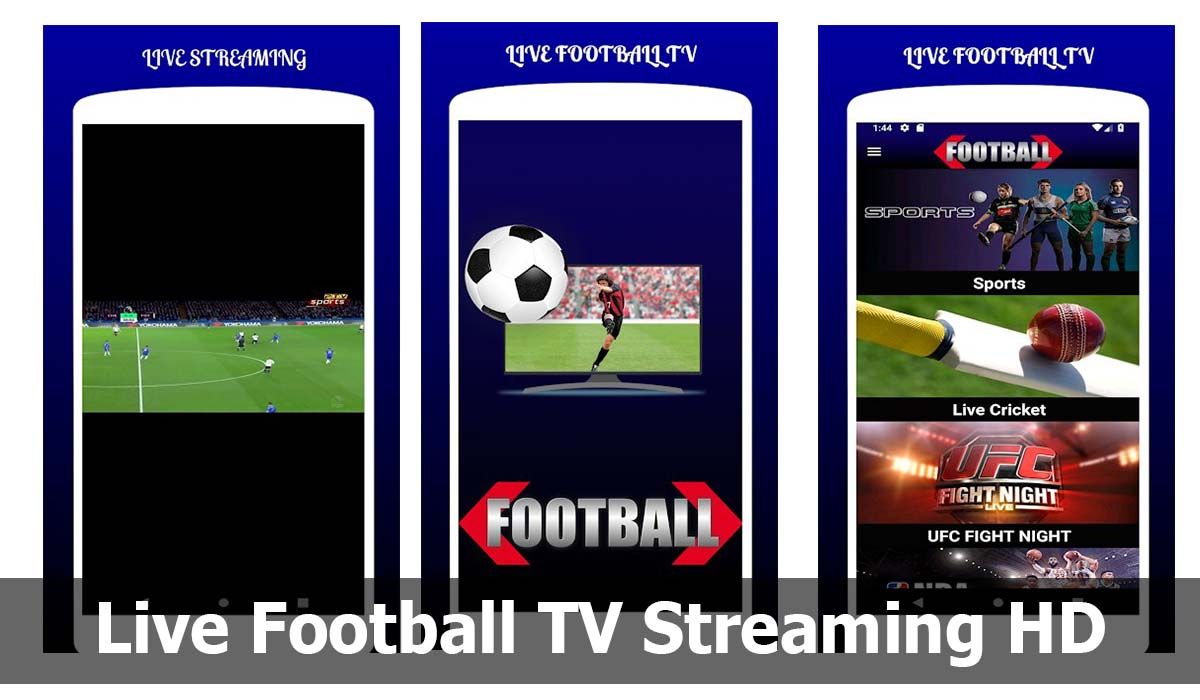 Offers extremely high quality content with live matches plus recent soccer news, predictions and live scores. With it you can watch tournaments and world leagues, both European and American.
Livestream
Livestream is an app similar to Ustream. Here you will see the free games as long as there are users connected; so you will depend on them to watch the matches.
Through Livestream you can watch games from different leagues, but unlike other apps, here you can you must register if you want to see the schedule. its interface is very interactive and you can enjoy the best sporting events of the moment.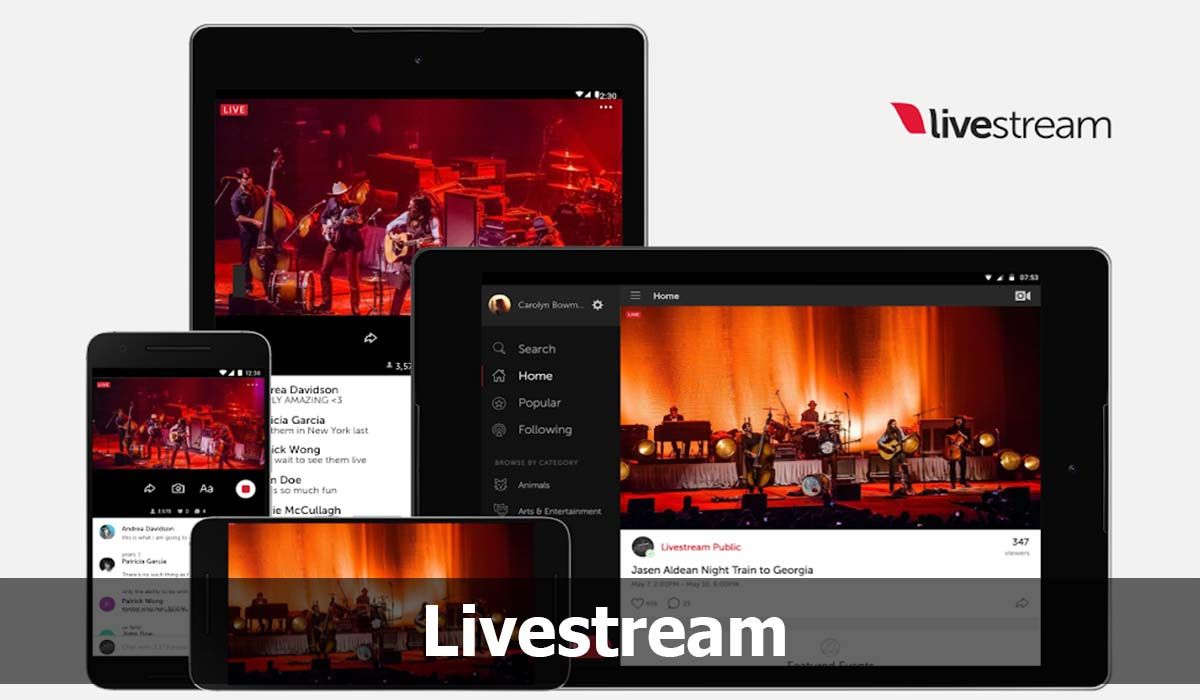 This App is available and also free in the Google Play store. Regarding the images, they are of inferior quality compared to Ustream and transmission may be constantly interrupted.
However, it is still an excellent option for those who want to watch football via streaming. If you're iOS user download it.
How can you see there are Online channels for all tastes, from app to watch the Spanish league live until applications to see the world cup depending on what you are looking for: quality, economy or comfort.
To enjoy interesting football matches there are free and subscription options. Each one offers services that you must analyze to decide which one you prefer.
---
We hope this post has been very helpful and you can spend hours of entertainment and fun.
Before concluding, we remind you that in our Blog you can find valuable information that you can take full advantage of. Visit us!
Here are some links that may be of interest to you:
Have you already started watch football online for free and live? Which of these applications to watch football and Champions free is your favorite? Don't forget to leave your comments below.
See you!