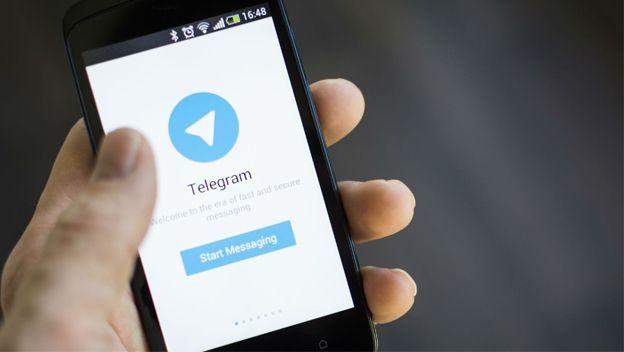 In this post we will show you the telegram bots: something that you can take advantage of and above all, we will teach you how to use them. ENTERS!
WE START:
Now what Many instant messaging applications imitate Telegram, it is time to explain how one of its main characteristics works: bots. They are many and very customizable. They will make our lives easier with their answers to our questions of the kind that come to mind.
1: Find your Telegram bot
The bots, which are now very fashionable, are a functionality that Telegram joined a long time ago. The difference between the chatbots of this application and those of Facebook is that, being a public API, anyone can create them.
To locate them you just have to enter your app and look for them in the search box. It is very easy, although it is better if you know some of them in advance, and thus you will go to a shot when starting to experiment with them.
If you don't want to search for it in the app, you can also do it from the desktop browser. You go to the web address https://telegram.me/ and add after the last bar the name of the bot you want to locate.
Upon finding it and opening the chat, you must join the channel. You will not interact with anyone other than the bot, as it works similar to a private chat.
2: Follow the instructions for use
Each and every one of bots have a user manual. When you start the conversation, it will be the first message you will see. It is all very intuitive so that newcomers to letting themselves be carried away by artificial intelligence don't have too many problems.
Many of these bots ask you questions to adjust the settings automatically. The language or what you want are just two of the things they will want to know before starting the service itself.
To carry out this tutorial we have interacted from Plus Messenger -a Telegram client- with @Weatherman, a weather bot available in multiple languages. It can be programmed, like many others.
3: Ask the bot and get answers
Some bots require you to make explicit what you want from them, others not even that. An example is @gifbot, which allows you to send GIFs in any conversation without needing to have it added to the chat.
You just have to type @gif followed by the keyword you want to use. You will see a line of GIFs that you can select and send to any contact. It is just one of them, one of the most popular. Those that offer images or news are the most used.
In some of them you must include the "/" character before each command, but they are the least evolved. Most no longer even need any command, behaving as anyone would.
To know the time or schedule reminders, you must follow the instructions for each bot in question. All, thanks to the artificial intelligenceThey will learn from you and give you increasingly refined answers.
4: Expand your bots catalog on Telegram
Since there are so many bots and so diverse that it is practically impossible to make a compilation, someone has curled the loop and created a bot to locate bots. You just have to search @storebot in the search drawer and join a conversation with him. You can ask him about the bot that interest you the most and he will respond delightedly.
It's a perfect way to find what you want based on your hobbies and interests without having to resort to bot listings or directories. It also has a website, from which you can add the one you like the most to your Telegram, as long as you have the desktop version installed.
It is the advantage of this application, that in addition to being secure and private, it is fully multiplatform. Let's say that thanks to bots and supergroups it threatens not only WhatsApp but also Twitter.
Doubts questions?
I hope I have helped you and I hope you are done with the post. If you don't understand something, contact our team using the floating chat (located in the lower right part of your screen) to leave us your question.
You can see our most recent posts on our page start from the blog. Like us on our Facebook page so you don't miss any news.
GOOD MORNING AND GREETINGS FROM OUR TEAM!