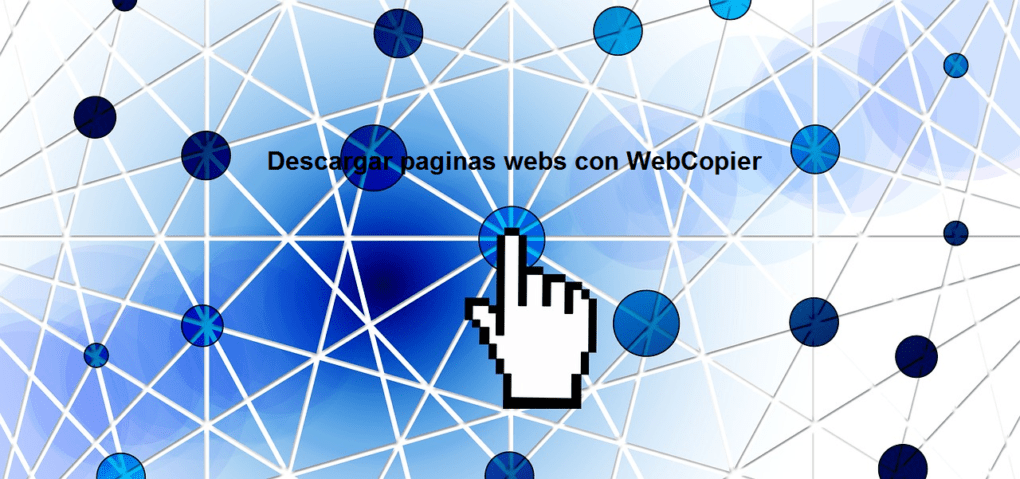 If you want to view a website without having a connection, today we will teach you how to download web pages with WebCopier, program that allows you to do it ENTER!
WE START:
Welcome to our blog.
Although the most usual thing is that we are browsing connected to the Internet, sometimes, for various reasons, we may want to download and have certain content on our computers or mobile devices.
Among those reasons it may be that the speed of the connection prevents us from watching a video or listening to a song without interruptions, that the information on a page changes or disappears, or simply avoid Internet outages.
Now, although it is true that, there are different ways to download things from the Internet, such as videos or audios from a page; There is also an excellent option that allows us download full web pages.
By performing this action you can obtain, for example, the multimedia content of a page or simply a backup in case you want to view content without having to access it again, which would also be of great help in case that it is not available.
This process can be done manually, although it is a bit cumbersome, that is why today we will teach you how to download full web pages with WebCopier.
Although this tool brings with it many advantages, it is not about using it to save all the pages that we see on the Internet, but you can use it to download all the information that interests you from a website on your computer. Let's see how to use it.
Download full web pages with WebCopier
Before going into the matter, it is important to mention that most browsers allow save a web page and then consult it offline. So, if what you want to do is just download the page you are viewing, you have to go to «Archive" and then to "Name and save page"Or, simply use the key combination" CTRL + S "if you use Windows or" CMD + S "if you are on a Mac.
However, performing these steps will only save the open page, not all the information on the website, something that can be done with WebCopier.
What is this program and how does it work?
Roughly, we previously commented that WebCopier is a program designed for download full web pages, that is, it saves absolutely all the content of the web. We could say then that it is a backup tool for web pages.
This tool is paid, but you can try it for 15 days completely free. Although if you plan to do it regularly, the investment is only $29.99 USD.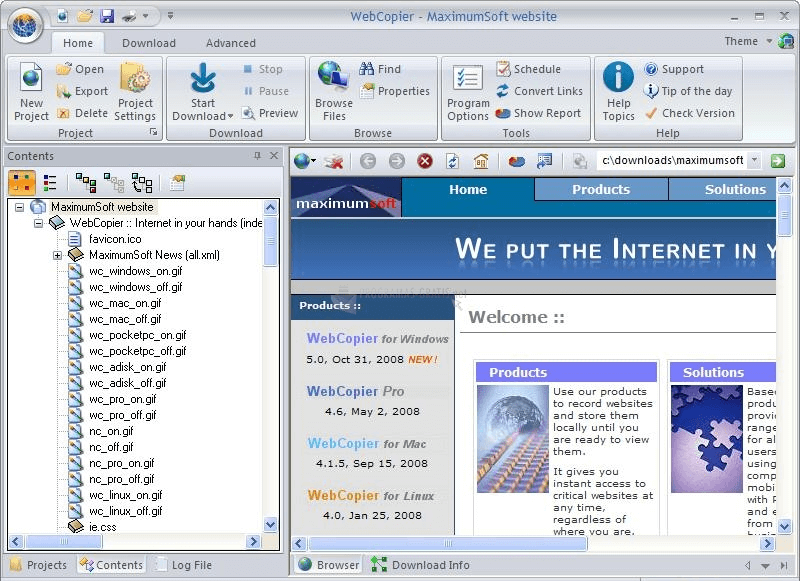 Steps to download web pages with WebCopier
1.- The first thing to do is indicate to WebCopier the page address. Then it analyzes it and shows you its content in the form of HTML, JS, CSS files, images, etc.
You can select which items you want to download. It is important that you know that this program organizes each website as a project (Project).
2.- When creating a new project, it will allow you to configure the address, in which folder you want to save it and the credentials in case the website is private.
You can configure download since "Project Settings»(Project options). There you can limit:
The space that the download will occupy;

The number of files;

The size of the files and;

The time you want to dedicate.
3.- Now, since Advanced you can indicate what kind of files you want to download:
HTML code;

Java;

Images; audios; videos;

Documents;

Specify the specific formats;

Link contents of that page.
Once you have configured the project, you can activate it and see the progress in real time. Also, you can pause the download and change the settings.
4.- When the download is finished you can view the content in the tab Contents and browse the website offline.
---
Well so far our post about how to download full web pages with WebCopier. We hope the information contained here has helped you.
See you in an upcoming installment.
But before you go, take a look at this post that might also interest you: