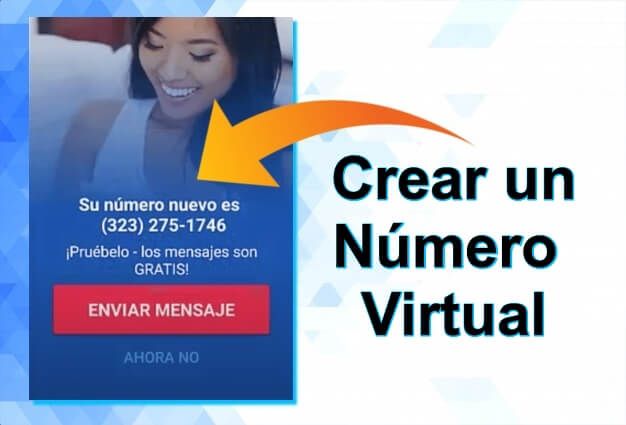 In this post you will learn what are virtual phone numbers and how you can create one for WhatsApp or calls totally free, step by step.
Conventional phone numbers are offered by phone companies that charge you to get one at your disposal, offering you MB consumer packages.
However, not everyone can hire one of these, or we seek to save as much money as possible at the end of the fortnight.
Did you know that you can create a virtual phone number totally free? So is! You won't pay more for a phone number, because you can get it for free.
Would you like to know what it is and how you can create free virtual numbers? Keep reading the post!
What is a virtual number?
Virtual numbers are phone numbers that consist of 9 digits, in addition to the international prefix or country code.
They have the same functionality as a number phone hired by a telephone or a cable phone, however, the differences between a virtual one and a paid one are the following:
First, the virtual number only works through an internet connection.
And second, unlike a common phone number, the virtual number allows you to receive local calls From any city from anywhere of the world.
Local calls from anywhere? Yes! With the virtual number it is possible. You will not have to hire staff in each city or country, but from a single point of operation, you can receive local calls from each country.
If it is not clear, we can give an example: if you have a store in Mexico and export products to the United States, often customers in the USA will have questions, so they will call a local number to customer service, and without them knowing, the call will be answered from Mexico by a Mexican bilingual agent.
Benefits of a Virtual Number
There are great benefits for which you will want to create a free virtual number for your company's WhatsApp or serve your customers, and we will comment on the most outstanding ones:
First, you will have a considerable money savings: you will not have to pay monthly fees that vary for cable use, as happens with telephone lines, but, on the contrary, you will only have to pay a fixed monthly fee.
Second, you will have international multi-access from a single point: you can serve your New York customers locally from anywhere in the world.
Third, you can have a greater control your marketing filters by filtering your customers by location.
And finally, the quality is equal or higher to that of the telephone multinationals: even better by not having a call limit or active minute limit.
How to create a free virtual number?
Now you know what a virtual number is and what its benefits are (see above), so the million dollar question comes: how to get one for free?
This step is quite simple, whether you want to create a virtual number for WhatsApp or calls for free, do the following steps depending on whether you are on your cell phone or PC.
From Android
This process is quite simple on Android, since we will only require a fabulous application, which will help us create these virtual numbers for our company for free.
Follow the steps below to do it.
1.- First, go to the Google Play Store, and look for the application «text-Plus. Free phone«, Or if you wish, click on this direct link.
2.- Then, click on the green download button that says «to download«.
3.- The application will begin to download. When finished, search for the app on your cell phone and open it.
4.- Now, a welcome message will appear. Below you will find 2 buttons; click on the button «REGISTER«.
5.- Later, they will appear resource use permissions from your phone, don't worry, they are necessary; accept them.
6.- Now, enter your username and password, and accept the terms of use. Then press the green button «Check in«.
Note
If it does not let you register, try placing a longer password.
7.- Well, later, click on the icon on the right. Here we leave a reference image: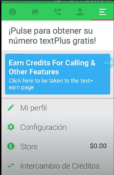 8.- Once you are there, click on the upper menu with a white background, a section will open for you configure virtual number: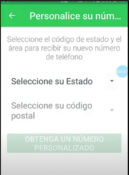 9.- Well, now, we will explain what each section means. It is important that you pay attention to these following sections to create a free virtual phone number:
The "State" section: means the region where the local number.
The "Zip Code" section: each state has a zip code, select the postal residence of your virtual number.
10.- Once you fill in the sections, will generate your toll free number: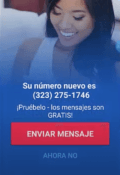 You can use this virtual number to send messages by WhatsApp to other numbers or phone calls.
From Computer (PC)
If you reside from a desktop computer or laptop, the process will be carried out through a platform specialized in creating virtual numbers.
This page, which resides under the name of "Zadarna", is a portal that has been on the internet for a long time offering this service, and today we will teach you how to create your virtual number step by step.
Note
This website offers a wide variety of countries and locations to create a virtual number, however, it is under a FIXED monthly fee that ranges from 0.5 to 6 USD per month, with no limits on calls or minutes.
1 First, enter the Zadarna portal; click on the direct link.
2.- Later, click on «TRY IT FOR FREE»To go to the registration form.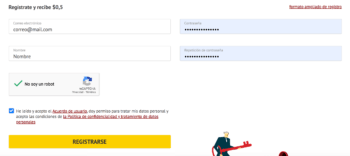 3.- Complete the form, and later, click on «Sign up«.
4.- You will be sent a verification code. Click on the link that shows you in the email you registered. When doing this, click on the button «ACTIVATE»To validate your account.
5.- Then, you must add funds to your account (the page gave you 0.5 USD for testing, but we recommend adding more funds). With about 10 USD that you add it will be enough to test a whole month (almost 2 months), some fixed virtual number. Click on «Recharge account", in your profile: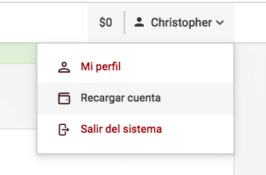 6.- A section will open to add your preferred payment method. Process the corresponding payment. If you have any question, contact site support.
7.- Subsequently, you will enter the main panel of the website. Locate the section «Virtual numbers«, And click on the yellow button«CONNECT«.

8.- The following section will open:

Select the country where you want your virtual phone number to reside. When you do, you will see the following section: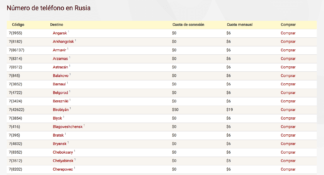 9.- Once you complete the purchase.You will have the number created!
---
We hope this step-by-step tutorial has been of great help to you. Do not forget that in this blog we write more cool tech tutorials. Visit us!
See you in a new post.