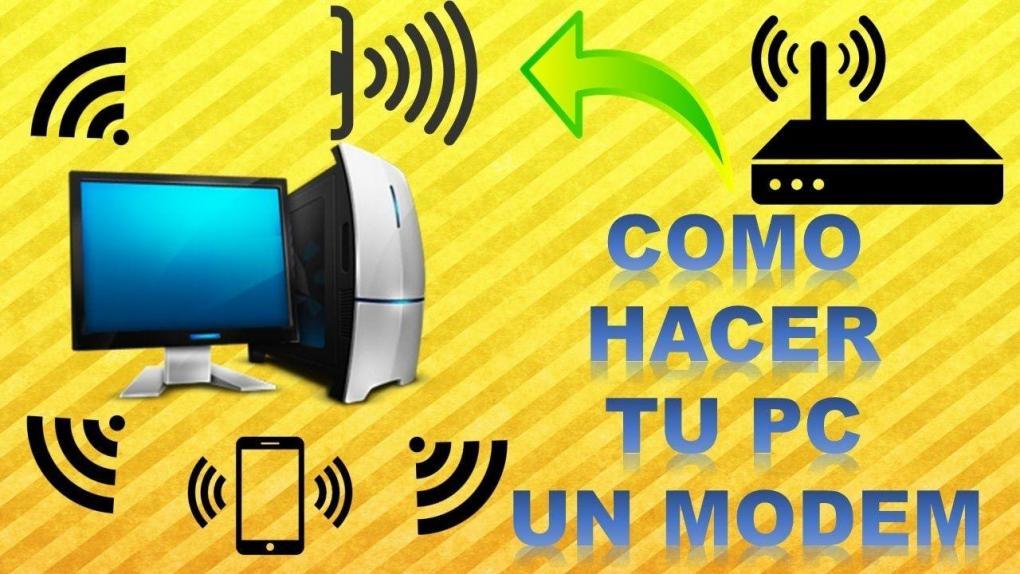 We will show you how you can have your PC as a Wi-Fi MODEM. We will teach you the EASIEST WAY and without programs. ENTERS!
WE START:
Welcome to another post. A couple of days ago my game console wasn't getting a good signal from the modem, but my computer was! Then I asked myself: can I turn my PC into another internet access point, and thus be able to play well with my console?
You may still ask yourself: "Can I use my PC as a Wi-Fi modem?", Or also "Is there a program to use my PC as a Wi-Fi modem?" Well yes to both questions! But we will not apply the second in this tutorial.
You are here today for a similar problem, right? Well, without further ado, let's get to the tutorial piece!
PC as Wi-Fi Modem: How to Set It Up Easy and Without Programs
1.- Go to your Windows desktop and right click, then scroll over "New", and press "Text Document".
2.- Now, open that document, and in it, you will enter the next 2 commands.
From the document you downloaded, we'll use the first 2 for now. Enter them in the text document, obviously without the "1-" or the "2-". Where it says "(NETWORK NAME)", enter the name of your new network (this is the one you see when you see the available Wi-Fi), and where it says "(PASSWORD)", enter the password to access that network .
3.- Now, click on «File» (upper left part), and press «Save as». Save it as "wifi-turn on.bat". NOTE: with everything and the extension "bat". In file type, select "All files", and now yes, save it.
So far we have created the file to make our PC a Wi-Fi modem, now we are going to make the file to stop Wi-Fi if we want to do it in the future:
1.- Recreate a text document, and enter it.
2.- Now, from the list of commands you downloaded, copy the following command (do not copy from "=" forwards), and paste it into your text file.
3.- We save it as «wifi-stop.bat».
Ready, now click on "wifi-turn on.bat". A command line will open for you, and it will do the corresponding process. When it's done, now we have to configure it:
1.- Locate the Internet icon, and right click, and then click on "Open the center of networks and shared resources".
2.- You will see that a private network was created, but without an internet signal:
3.- What we must do is: click on the blue text on the right side of «Connections:».
4.- Then, go to «Properties», and then go to the «Shared use» submenu.
5.- Subsequently, check the box. And in "Home network connection", select the connection number that your private network has. In my case it was "Local Area Connection * 11" (you can see it in the photo above). Hit "OK" and you're done.
Now, if you want to shut down your network in the future, just run the other file. And that's it, with this you will already make your PC a complete Wi-Fi modem.
IF YOU DIDN'T UNDERSTAND THE PREVIOUS STEPS, I leave you the original video that I consulted for this tutorial:
Hope you were able to do this tutorial. In our blog, you will find more content and interesting help, we invite you to take a look. Until another post!