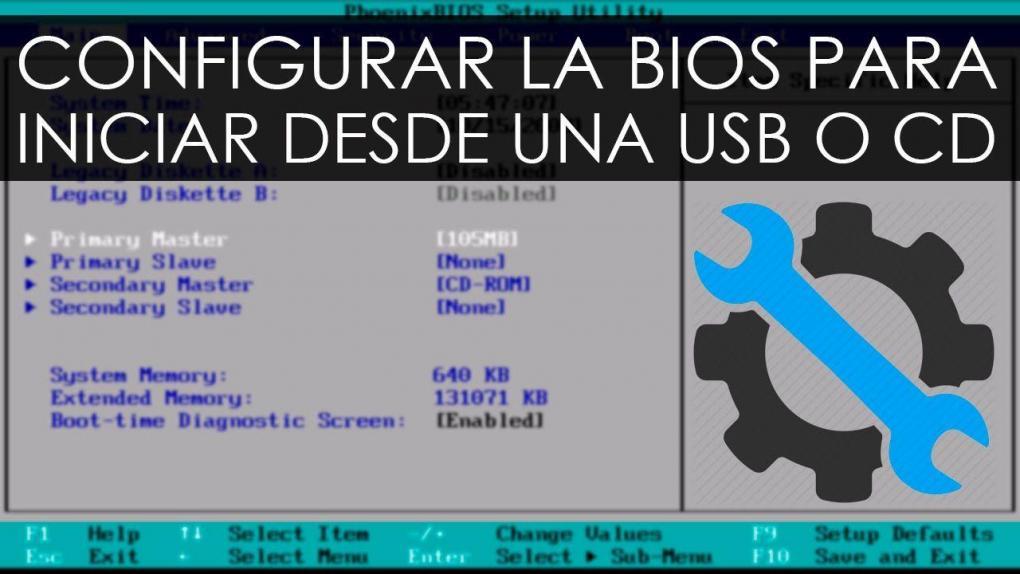 In this post you will find how you can configure your BIOS So you can boot with a USB stick, CD or DVD disc. ENTERS!
WE START:
I come with another tutorial, and this time I will show you how you can configure your BIOS, so that you can boot using your USB stick, DVD or CD. Let's go!:
To boot the computer from rescue media (CD / DVD / USB) it may be necessary to change the boot options in BIOS (Basic Input / Output System).
Sometimes we need to boot the PC from a CD or DVD, for example, to install a new operating system or in case the system is damaged and we need to repair it using a repair disc. For this to be possible, we must first enter the BIOS and modify the startup sequence of the devices (hard disk, CD / DVD, floppy disk, USB device, network ...), otherwise the PC will start as usual from the hard disk, even if we have inserted the CD / DVD in the reader.
Possible boot modifications:
From hard drive - this can be designated by:
SDI.
HD.
Hard Disk.
Hard drive.
According to the model (ex: MAXTOR-6B2000PO).
From CD / DVD drive - this can be designated by:
SDI.
CD.
DVD.
CD Drive.
DVD Drive.
According to the model (ex: _NEC DVD_RW ND-3550A).
From a floppy disk reader - this can be designated by:
Floppy disk.
FD.
According to the model.
From the network - this can be:
LAN.
Network.
Ethernet.
Eth.
BIOS setup instructions:
We can boot the PC from the CD / DVD / USB or other device, if we have previously selected the corresponding boot sequence in the BIOS. The steps to follow are those:
1. Restart the computer.
2. Press the associated key to access the BIOS setup menu. Usually it is Delete (Their pro F2 but depending on the manufacturer of the same it could also be F1, F10, F11, F12. For more information, see: Possible keys to enter BIOS).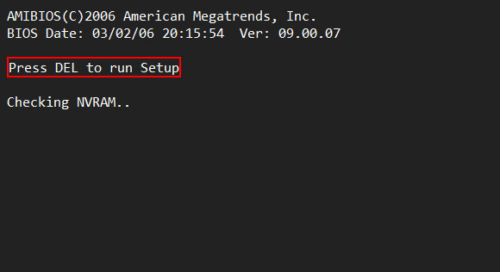 3. Scroll through the different BIOS menus until you find «Advanced BIOS Features»(Advanced BIOS features), depending on the manufacturer it may also appear as«Boot»Within the menu shown at the top (second image), or even some other different option.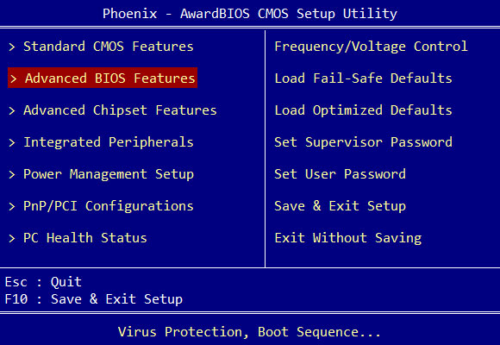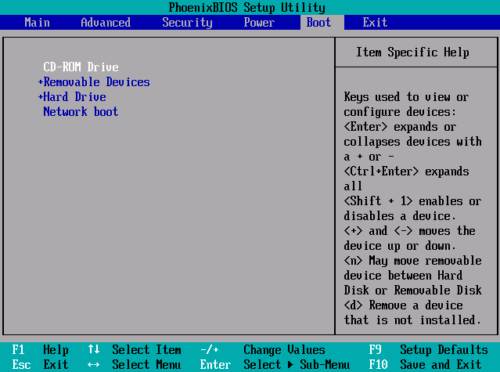 4. Modify the option «First Boot Device»(First boot device) choosing according to our needs: CD, Floppy, USB (Remove device).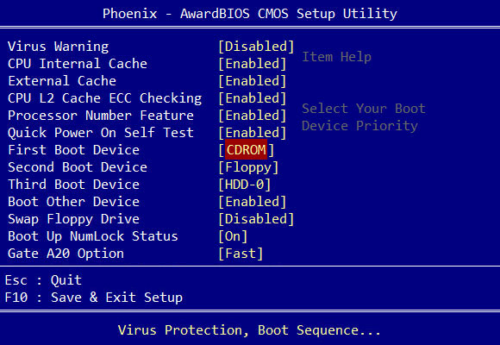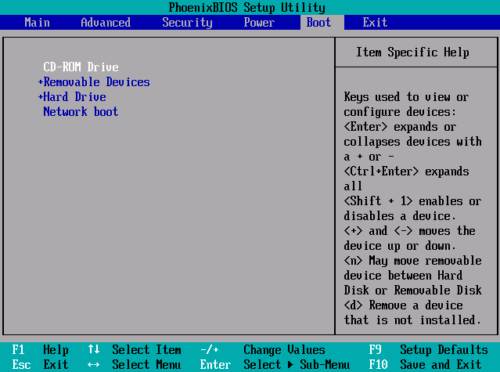 5. Exit and save the changes. This option is usually done by pressing F10 (Save & Exit Setup) and then confirming the operation in the confirmation menu.
Doubts questions?
I hope I have helped you and I hope you are done with the post. If you don't understand something, contact our team using the floating chat (located in the lower right part of your screen) to leave us your question.
You can see our most recent posts on our page start from the blog. Like us on our Facebook page so you don't miss any news.
GOOD MORNING AND GREETINGS FROM OUR TEAM!