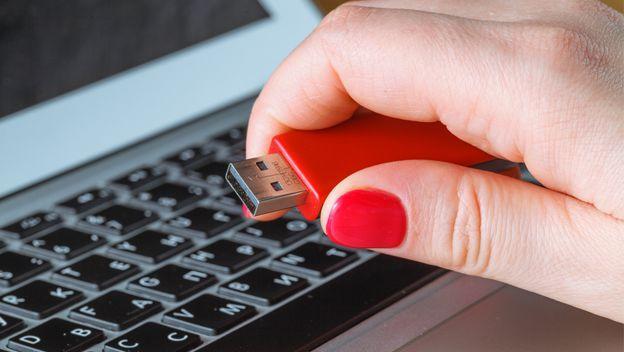 In this post we will show you how protect a memory USB with password, so nobody will access to see your private files. ENTERS!

WE START:
USB memory is a kind of data accumulator device who manages the Flash memory to store data and information.
Unfortunately, you cannot password protect your USB stick in the same way that you can protect a phone or even a computer.
However, there are different ways in which we can protect this device with a password.
Some of these ways are:
Encrypt a participation in the USB memory and then establish a password that allows us to access the encrypted USB memory.
Or even free applications that achieve a level of protection similar to that of the PC.
Ways to password protect a USB stick
There are 3 very cost-effective ways to password protect a USB stick.
These have been implemented over time by people who decide to protect their private information, in case of theft or loss of the pendrive or memory.
These 3 forms of protection or protection are the following:
Store individual files with a specific password
USB memory cannot be fully protected without encryption.
However, if you want to skip that long and tedious process of encrypting entire folders and want a quick way to back up a few files, you can simply save them with a USB password.
Many programs, including Excel and Word, allow you to save files with a password.
Establish an encrypted and password-protected subscription
There are many tools that can encrypt and protect personal data with passwords.
However, most of these tools require administrator rights so they can run on any computer.
These types of tools are not a feasible resource if you want to transfer data safely to a computer which does not have administrator rights.
Rohos Mini Drive is a tool that works independently, whether or not you have administrator rights.
The free edition allows users to found a hidden, encrypted and password protected share of even 2GB on the USB flash drive.
Due to the portable version that is installed directly on the flash drive, you will not have to need encryption drivers on the local system.
After this, you will be able to enter the protected data anywhere. I personally used this method to password protect a USB stick and it worked for me.
Encrypt USB memory completely
VeraCrypt is the successor program to TrueCrypt. It is a comfortable application that is executed directly from your USB memory.
Download VeraCryptDownload for Windows, Mac or Linux
Unfortunately it still requires admin rights for it to work. The free version is limited to a size of 2GB.
VeraCrypt uses a large number of algorithms, among which are 256-bit AES, TwoFish, Serpent, among others, as well as different combinations of these.
Like Rohos Mini Drive, this application has the ability to create a virtual encrypted disk that is placed on top of it as a local disk.
However, you can also encrypt entire slices or storage devices.
Thanks to this, we can highlight the different ways or ways that exist today to protect a USB memory with a password, whatever your reasons for opting for this method of personal protection.
---
Before concluding the post, I would like to tell you that we love to write tech tutorials of all kinds: games, software, hardware, help, etc, etc ... Surely there will be something you like to see!
Too, we talk a lot about hardware, just like we did here with the USB stick. Visit us! You will find tutorials, guides, help, among many more articles.
Could you protect a USB stick with a password? Leave us your comment in the box below this post!
See you in a next post.