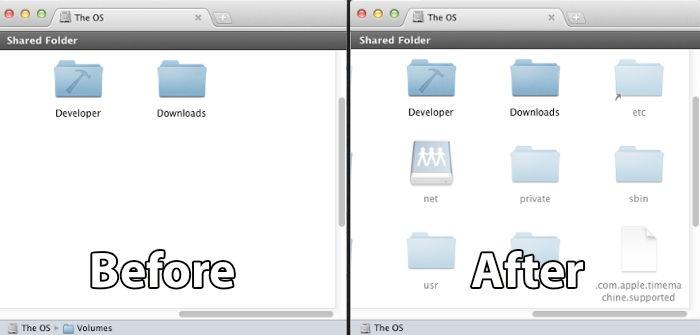 In this tutorial you will learn to see hidden files of Mac OS, of all kinds, from internal system files to files that are accidentally or for some reason no longer visible within your environment.
WE START:
Welcome to another post. Sometimes we want to see hidden system files, or applications that we have installed, or even files that for some reason are hidden within our Mac OS.
That is why this tutorial was made to help you discover those internal files and be able to do actions with them, etc.
How to show hidden files on Mac OS
To be able to see these hidden files it is necessary to install an application on your Mac OS that can perform this action, the application is called «ShowAllFiles«.
Well, for the installation of said application and use of it, do the following steps:
1.- Download the application (click here to download).
2.- If it asks you to unzip the file, unzip it (if you don't know how this tutorial)
3.- Drag the application to the «Applications» folder of your Mac OS.
4.- Done, now run it.
When you open it, the following will appear: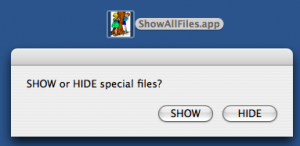 NOTE:
The application icon at present is different, don't worry if the application icon is not the same as the one you see in the image.
The developers have already changed the icon, the application you downloaded from this blog is the most modern.
To show hidden Mac OS files, click «SHOW»And when you want to hide the hidden files and leave it as it was before, run the application again and click«HIDE«.
And voila, you already have an application that shows you the hidden files of Mac OS.
I hope you liked this tutorial. I have more very interesting tutorials on my blog, or if you prefer, more related posts to Mac. See you later!