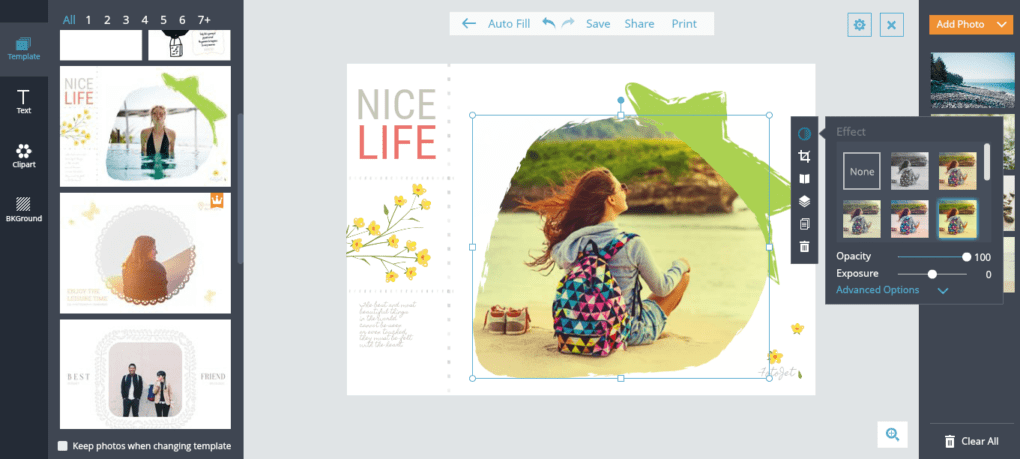 In this post you will learn how to make images online, with a web that you it will make life much easier when taking pictures whether they are advertising, personal, posters, posts, and much more. ENTERS!
WE START:
Sometimes when we make an application or a project, we want to advertise it, but we cannot find the necessary means or the TOOLS necessary to carry it out.
And that is why we hire other people or spend more time than we should do that part.
Well we want to tell you that you should no longer do that, because there is already a good platform to make images online in a very easy, simple and practical way.
We introduce you to Photojet: an image editor that will facilitate that work; It has thousands of fully customizable designs and an intuitive editor that will make it easy for you.
Make images online: see the magic of Fotojet
When you enter the website, you have to register. You can use your Facebook account directly or register with email: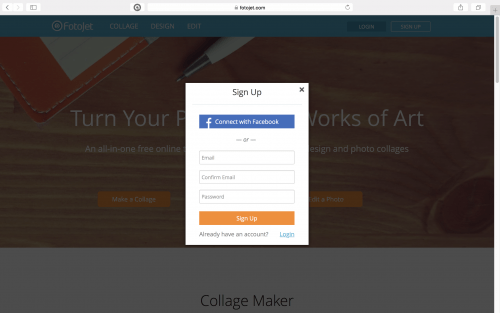 After that, a confirmation message will appear, and once you click it you will be redirected to the home page.
Click on «DESIGN«, Located at the top of the page and then the following page will appear: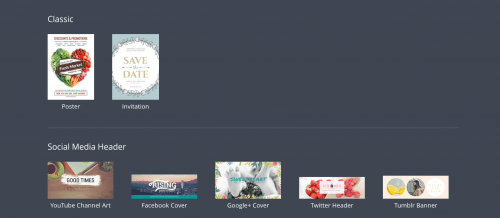 All the types of designs available on the platform will appear to make images online.
If you see, there are different types: Facebook Cover, Instagram Post, among many others. Choose your favorite.
For this case, we choose the category «Facebook Cover«: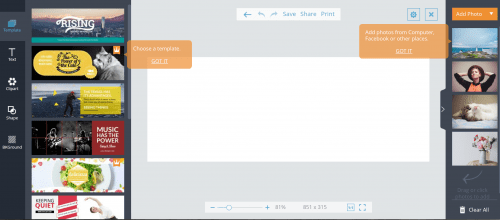 Now, choose a theme template you want to edit (located on the left side of the page) and click on the template to start editing it.
When finished, click "Save":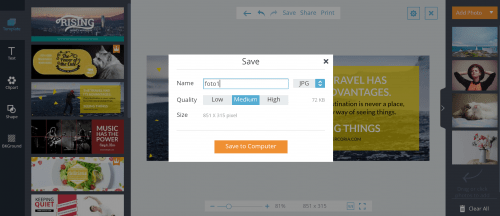 And once you have done that, you will already have your photo on your computer. Remember that you can edit thousands of designs, because absolutely all of them are free.
We thank the developers of this amazing platform because we have used it many times.
Link to the web to make images online
Good morning, are you ready to make your images? Click the following button to access the online platform:
Go to the webGo to the FotoJet platform
Before concluding the post, I would like to tell you that we love to write tech tutorials for our audience. We invite you to take a look at us!
Similarly, we write everything about the images in our multimedia section: tutorials, help, great courses, and much more.
How did you find this platform to make images online? Give us your opinion in the comments!
See you in a new post.