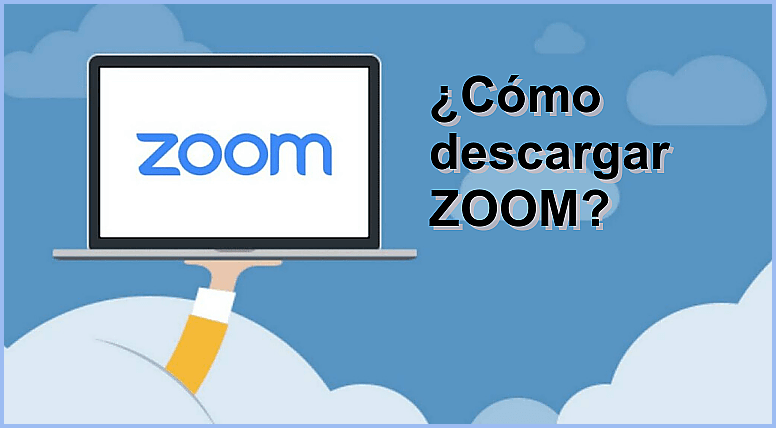 In this post we will show you how you can download and install Zoom both on your Windows PC, Android and iOS for iPhone.
Due to the pandemic that hit the world in late December 2019, early January 2020, the world had great changes.
Among all these big changes, schools and companies required students and employees to participate do your homework online, that is, online.
What a change! This is where Zoom comes in, which is an app to be able to participate in such classes and online meetings. We are going to show you how to download and install it!
Download Zoom for PC Windows
Windows is the leading operating system, used by millions of people, it is imperative that Zoom is available, and it is!
If you want to download e install Zoom for your Windows PC, follow these steps:
1.- First, access the official Zoom portal, to download the app for free, is in the section "Zoom Client for Meetings", by pressing the «Download» button.
2.- Once you have downloaded it (if the Google Chrome browser tells you that it could be a virus, ignore it, it has nothing), you will have a file called "ZoomInstaller.exe", click on it.
3.- If a window appears asking you Access permits, press «Yes».
4.- Wait for the installation process to finish. Once it's over, all that's left is search in Windows search bar, as you will appreciate here: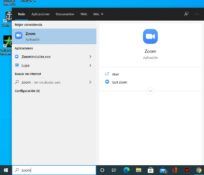 READY! This is how Zoom is downloaded on a Windows PC.
Download Zoom for Android
If you prefer to work or attend your classes online on your Android phone, there is also an app available!
There is not much difference between the Zoom app for PC and cell phones, only that you have less view due to a smaller screen size, but from then on, don't worry.
If you want to download the app from Zoom video conferencing on your Android, follow these steps:
1.- First, access the Google Play Store, and look for the app, or if you prefer, here you have a direct link.
2.- Then, click on the green button "Install".
3.- Wait for it to install, once that happens, you will only have to click on the green button «Open» from the Google Play Store, or simply search for the app on your phone.
In this way, you can download the Zoom app for your Android smartphone.
Download it for iPhone iOS
If you do not have a Windows PC or an Android phone, and you have an Apple brand cell phone, then this section is for you.
In the same way as in Android, the only difference in itself is that you will not have a wide screen like that of a PC to appreciate your classes, from then on, you will be able to work or attend your classes comfortably.
If you wish download Zoom for your iPhone iOS, perform the following steps:
1 First, go to the App Store and search for the application, or if you prefer, click on this direct link.
2.- Click on «Obtain»To download Zoom on your iPhone.
3.- When it is downloaded, click on "Open", or search for the app on your iPhone phone. Ready!
---
We hope this post has been helpful for you. In this blog we write more apple content, Visit us.
See you in a next post.