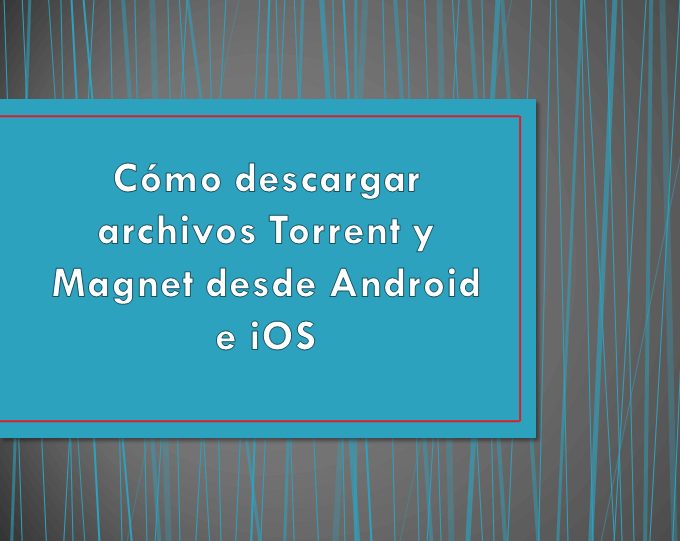 Surely you are used to making these downloads from a computer, but if you are interested in learning how to do it from a mobile device, today we bring you a substantial post about how to download Torrent and Magnet files from Android and iOS. ENTERS!
WE START:
Welcome once again to our technology blog.
As we mentioned at the beginning, many users are used to performing the downloading torrent files through a computer; However, as the trend increases every day, many prefer or would like to do it from their mobile devices; Therefore, recently, multiple tools have been developed that allow this to be done. Keep reading and learn to download Torrent from both Android and iOS. Let us begin!
Download torrent files
Before I start to explain how download Torrent from Android and iOSIt is important that you know where you can get these applications or tools that will help us throughout the process. 
For example, in the case of Android devices these are available, free or paid, in the official Google Play store; while, for iOS devices, they are available in the App Store, although for the latter the procedure is not so simple, but not impossible. Let's see. 
On Android

 
As you already know, there are several applications available in the Play Store that allow you to download these types of files. However, this time we wanted to recommend an excellent option, BitTorrent.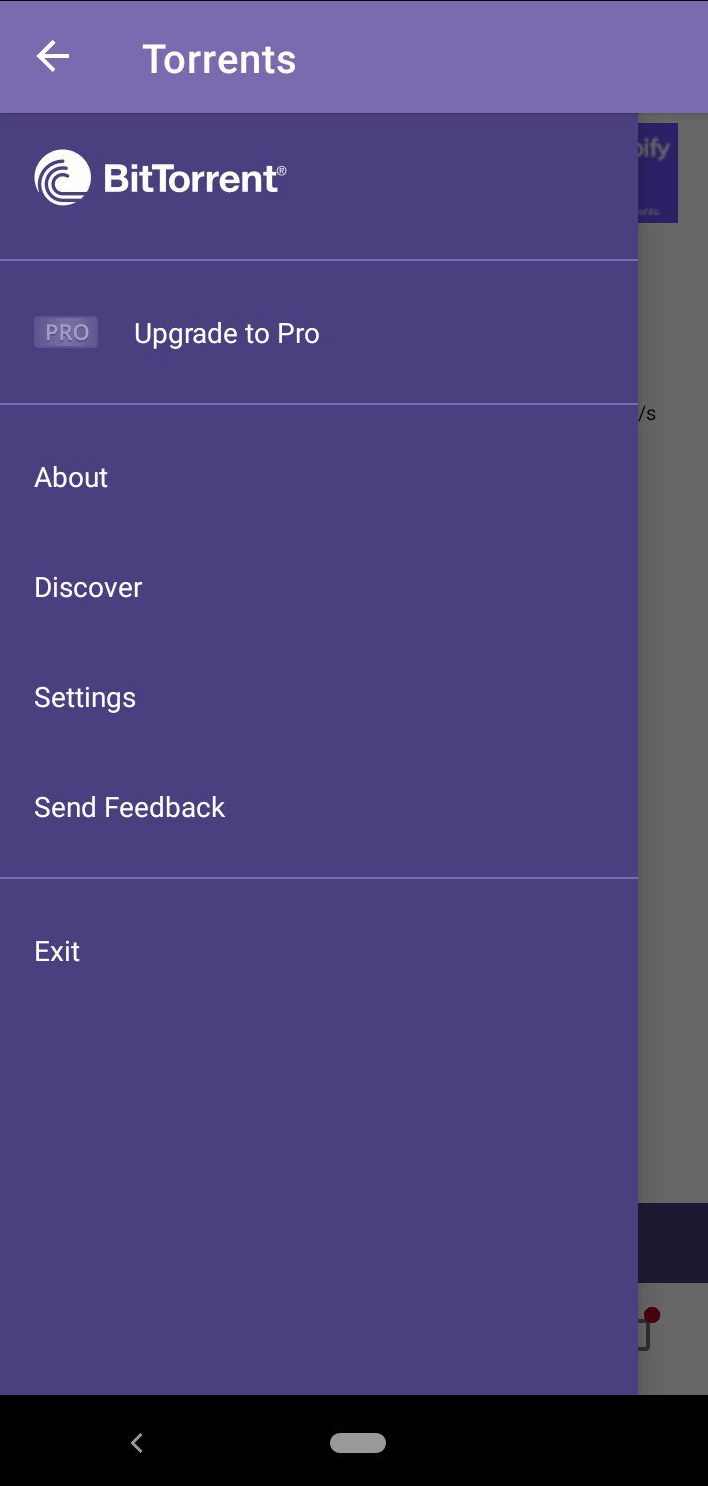 Bittorrent is a P2P network system created to help with the download and exchange of data. This type of system allows people who have downloaded a file to share it with other people, and best of all, this technology is legal, although most torrent sites do spread copyrighted material, but hey , that's another issue.
Now the first thing you should do is download the BitTorrent application.
Once installed, you have to authorize permissions so that the application can access photos, files and media.
Once inside the application, you can find a screen to Torrent files. As you have not downloaded any files so far, the Torrents view will be empty.
Therefore, to perform the search and download a torrent file, you can go to various legitimate torrent sites on the web. A good example is Internet Archive, page that offers legal Torrents.
To download it, you just have to touch the download link, either torrent or magnet.
Then the application will open automatically and the data will begin to download.
In it, you will see the files tab where the torrents are located (uploading and downloading). In addition, you will visualize the "Details" tab which will show you the download time and speed; also the number of people with whom you are sharing the file and the number of «Seeds», which are the users who are sharing a file.
Once the download is complete, you can use the file in any way you want.
Important note
Before downloading the app and any torrent file It is important that you verify that you have enough space on your device. In addition, you have to bear in mind that your device needs to have an antivirus and a VPN installed, and a WI-FI connection for it to work optimally.
Other options
In the Google Play store you will find other applications to download torrent files and it basically works the same. Let's see:
uTorrent:

the most remarkable feature is that it is free, although it brings advertising with it.

Vuze:

It is also free and the difference with respect to the previous ones is its interface.
On iOS
At the beginning we told you that the iOS operating system through the App Store presents certain limitations when wanting download torrent files, and everything is because, the main use that is given to this method of data transfer is piracy. However, there are exceptions that help us in the process. Let's see.
As with Torrent download for Android, the easiest method is to use P2P transfers, and for this, the best option is in Put.io along with its iOS app.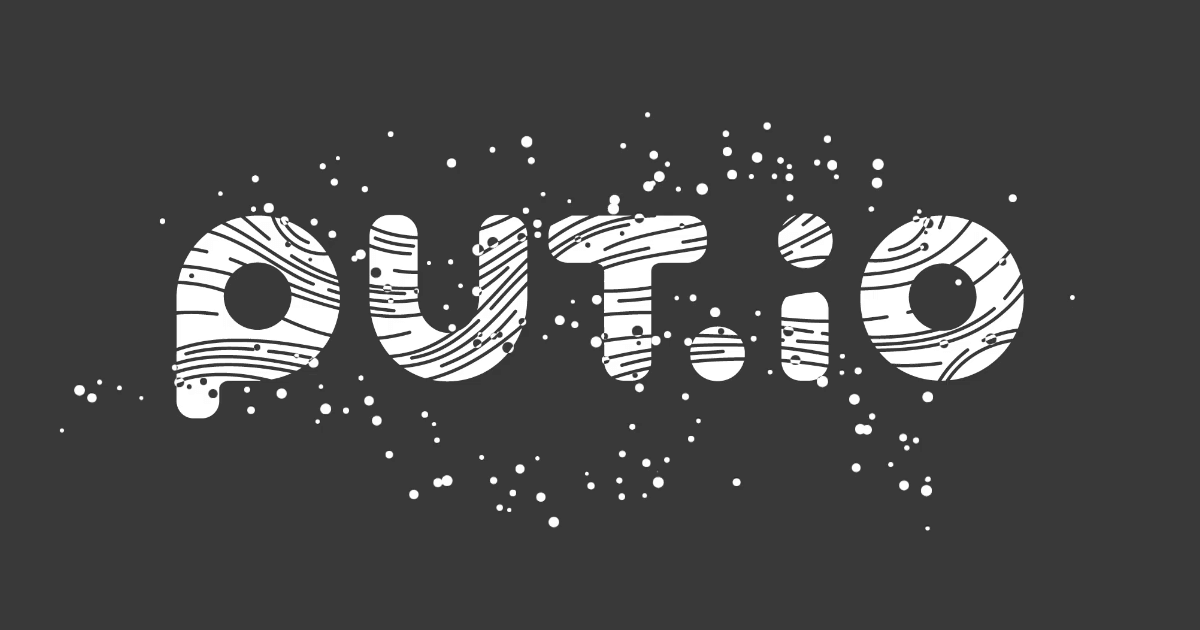 This tool would be our intermediary. So if someone downloads Torrents files, then they would allow you to download them in a "conventional" way.
And this is done through Put.io, a website that downloads on its Torrents files servers and then lets you manage them with ease.
In general we can tell you that Put.io is a web server that offers from 100GB up to 10TB storage. It works like a cloud that also adds a torrent client to download and upload files.
How does Put.io work?
What you have to do is register.
Then you can access your account where you can have several sections such as Files, RSS transfers, among others. The application allows upload a ".torrent" file so you can search and download it.
When you add the file, it will start downloading to your Put.io personal cloud and then you can download it as a normal file.
This process is super fast. What Put.io does is collect the information from the torrent and offer it instantly to the user. But that's not all, Put.io also allows you to watch videos directly without having to download them.
For this and other reasons, this tool is incredibly powerful for manage and automate the download of Torrents. The only disadvantage is that it is a paid application, but with all its advantages it is worth paying for it.
Download Magnet files
Torrent and Magnet files are pretty much the same, although they work differently. Let's see.
Download Magnet files

on android
In the case of wanting download or copy Magnet files  on android you have to perform the same steps as if you were downloading a ".torrent" file.
Therefore, the first thing you have to do is download the BitTorrent application on your Android.
DOWNLOAD BitTorrent for Android
What follows is to know and search the Torrents websites. In these, you will find not only the option to download ".torrent" files, but also the possibility of copy Magnet links that, although both serve the same purpose, a Magnet link directly activates the download in BitTorrent.
Select the Magnet link that you have downloaded to the memory of your mobile device and the link will automatically be added to the application and it will begin to search for connections. By doing it this way, you will save the space that the ".torrent" occupies.
On iOS
In accordance with the previous section, to download Magnet files on iOS, it is recommended to use the Put.io app and use one of its extra tools with which it is compatible.
One of these is the Magno tool, which is a Torrents web search engine that allows you to find a file of this nature in different databases and copy its Magnet link directly.
Thanks to the Mango website, you can download those precious files in Magnet format for your iOS device.
---
Well, with this last information we end this post on how to download Torrent and Magnet files from Android and iOS.
But don't leave without first taking a look at our other posts:
We will read each other in a next opportunity.