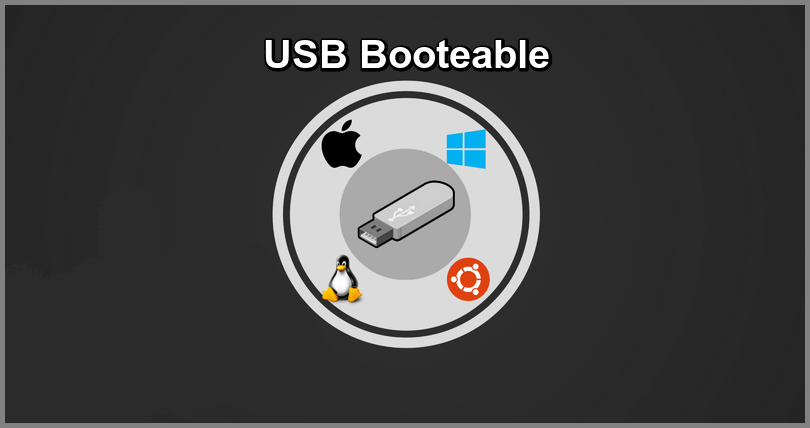 This time we have brought an interesting post about how create a memory / Pendrive Bootable USB with one or more operating systems or installed, this is an excellent tool that allows you to start an operating system from memory. ENTERS!
WE START:
Welcome back to another meaty post.
If you are new to the world of computing or you already have time in this; We must start by reviewing some basic concepts that will be very useful. 
First of all we will talk about what a Bootable USB flash drive; and how this can be of great benefit when presenting a problem with your computer's operating system.
A memory, Bootable USB pendrive or Bootable USB It is a device that allows you to start a computer without having an installed operating system; Well, this will be stored on your USB. It is especially useful when you do not have the CD with the installation software; or you need a specific operating system on another computer.
It is worth mentioning that they work with any type of Software, whether Windows, Linux or Mac. bootable USB flash drives they constitute a fundamental boot system, also necessary for the repair of critical system files related precisely to the startup of the OS.
Requirements to create a Bootable USB
The essence of owning a Bootable USB flash drive is to be able to repair the system if necessary, try other operating systems or simply carry the operating system you require without the need for your computer.
Taking that into account, it is logical to think that not just any USB memory serves this purpose. However, it is not as difficult as it sounds. Here we discuss the main requirements for create a Bootable USB Pendrive.
The first thing to think about is the memory capacity. Your USB must have at least 4 GB of capacity, this will guarantee that it has enough space to host the ISO image, that is, the Software or operating system that you want it to run.
The USB Memory must be empty. For this, it is recommended that it be formatted in FAT32 format for greater compatibility. This process can be done through the application with which you are going to create a Bootable USB memory.
The most recommended is that the USB is 3.0, so that data transmission is faster. Similarly, it must be connected to a USB 3.0 port.

You will need a program that allows you to create Bootable USB Memory.

Finally, you need to have downloaded the ISO images you want to install on your USB.
Programs to create a Bootable USB memory
There are multiple programs, so here we will mention a few and briefly explain how to use them.
Let us begin!
Win Setup from USB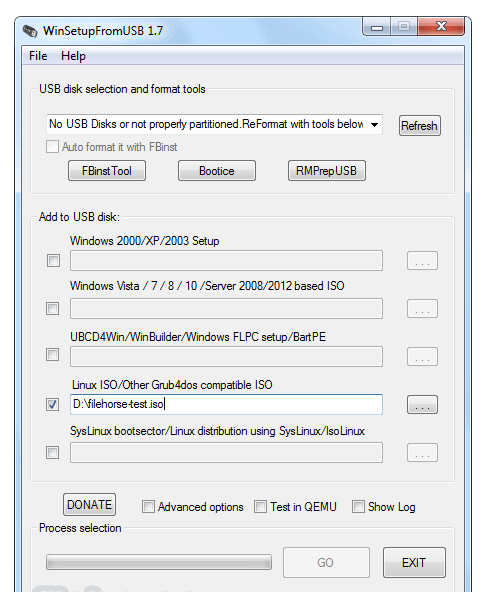 One of the most used and well-known programs for this function is the tool Win Setup from USB. Its use is quite simple and allows you to store multiple ISO Image in your memory or Bootable USB Pendrive. We will leave you the steps below:
Steps to create Bootable USB with

Win Setup from USB
1.- If you do not have the application downloaded, you must do so. Its installation is quite simple: you just have to choose the operating system your computer is running with and that's it.
2.- Once let's connect the USB stick The application will detect the connected device and will display an easy-to-use window.
3.- Before selecting the ISO image you must format the device; the program allows you to do it using the automatic format "FBinst". Once this is done, you must mark the file system depending on whether your computer has BIOS or UEFI. If you are not sure mark "FAT32" which ensures you a wider compatibility.
4.- Select the operating system, that is; the ISO image you want to install on the USB Memory and the path where said file is stored.
5.- A window will be displayed where you must enter a name for the folder where the installer will be created and another for the name you want to appear in the boot menu.
Everything is ready! the program will do all the work. It will prepare the bootloader and will copy the ISO Image to your USB.
6.- If you want to install other ISO images; you must follow the same steps, but unchecking the option "FBinst", otherwise you would format your USB again.
Once you have your ISOs duly copied to the Bootable USB Memory; you can use the operating system you want on any computer just by managing the boot menu you have prepared.
Win To HDD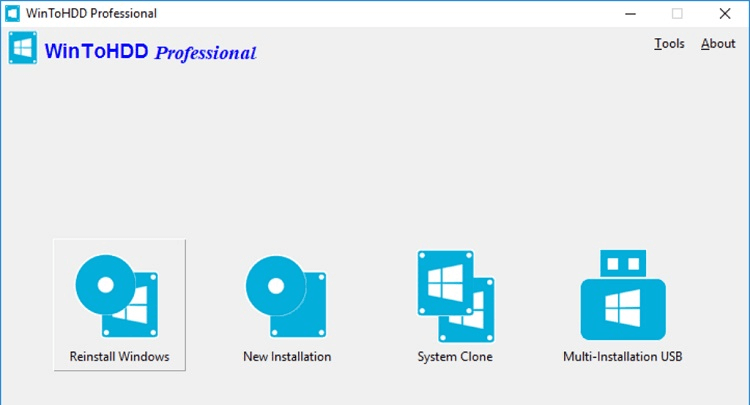 Another tool for create a Bootable USB Memory it is WinToHDD. This program not only allows you to install multiple systems; it also offers you the possibility to install any Windows Operating System and clone OS to a new hard disk.
Without a doubt, it is a versatile tool. Its installation is quite simple and similar to Win Setup from USB.
Once it is ready to use you just have to click on the function Multi-installation USB. This option offers a very friendly interface; that will allow you to install any version of Windows with the type of system you want.
It is used in computers with BIOS or UEFI boot. The same program will show you the steps to follow, as with the previous application.
Yumi
Finally we will mention the well-known Yumi tool. It is a multifunctional program that will allow you create bootable USB sticks. These may contain both operating systems and antivirus tools, diagnostic tools, data cloning, among others.
The main advantage of this application is its high compatibility with the system you want to use. It has a pre-established list of startup tools and operating systems; it even shows you where you can download the ISO files in case you don't have them.
The application does not need installation as it is a portable app so you just have to download it; We leave the official website at the following link.
Once this is done, you select the unit you want to convert in Bootable USB Memory. Then you choose the system or program you want to install and select the ISO you want to copy.
That's it, you only have click and click "create" to end. To install multiple systems or tools you just have to repeat the process and that's it.
Enjoy the wonders that Bootable USB Drives have to offer; you can have a USB with Window, Linux and the tools you want; at the reach of your hand.
---
So far our post. We do not read in a next opportunity, but before you go take a look at another of our posts: