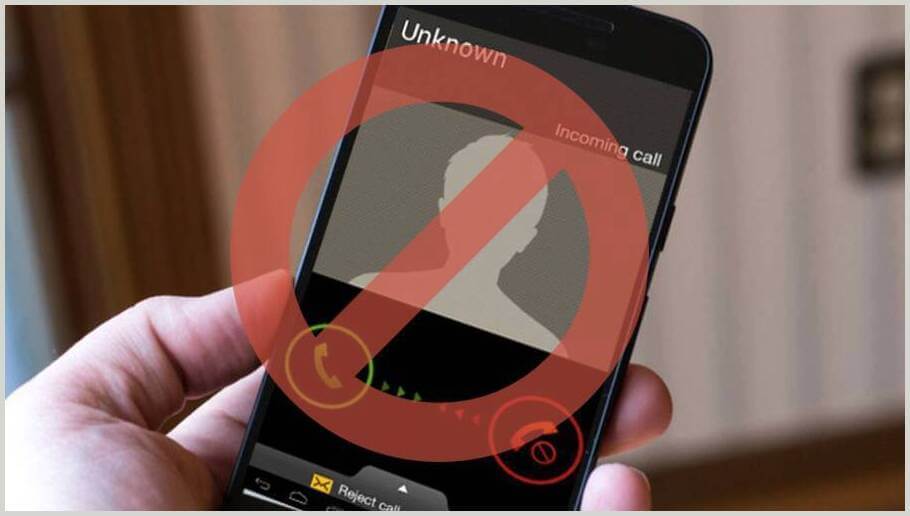 In this post you will learn what it is and how prevent or block SPAM calls both on your Android and on your iPhone.
Nothing is more annoying than having breakfast or doing an important activity, and that phone call arrives that drives you crazy. Here comes the SPAM!
Practically since the telephony started, commercial calls, which are in their entirety of almost zero importance for users, are present.
There are calls for tourist trips, promotions of small, medium and large stores, financial services, contracting services, among many more.
Today we will show you what it is and how you can avoid and block all those annoying SPAM calls both on Android and on your iPhone. Let's go!
What is a SPAM call?
A SPAM call is a phone call for business purposes, which in the vast majority of cases, is a nuisance by not generating interest in the user, in addition to wasting time for the intended user.
This type of SPAM call is usually at a random time between morning and afternoon until late at night, without prior authorization from the recipient, and in some cases, it can even lead to harassment.
How to block a SPAM call?
SPAM calls do not discriminate against anyone: whether you have Android or iPhone, you will receive them at any time of the day.
Although telephone calls for commercial purposes are very annoying, this type of SPAM can be easily locked on both cell phones.
Next, I will show you the step by step to avoid and block SPAM calls on both Android and iPhone iOS. Go to the corresponding section for your resolution.
Avoid SPAM on Android and iPhone
Android and iPhone are the leaders in the telephone industry in terms of use, so SPAM reaches its billions of users en masse without stopping.
All phone brands have one thing in common: app stores. Yes! The application store where you will download your games and useful apps.
Well let us tell you that there is an app that is a HUGE database of SPAM phone numbers, and that, when installed, it acts as a filter on your phone and blocks any incoming SPAM number.
This app is called Truecaller! It will help you block and, thus, avoid SPAM calls to your Android and iPhone. Do you want to download it? Follow these steps below:
1 First, click on this direct link to go to the website of Truecaller, you will see this screenshot: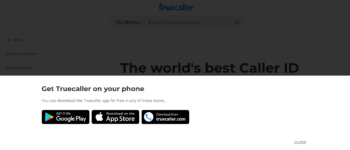 2.- Once inside, click on the «Google Play Store»To download it from the Play Store.
3.- Once you enter the app section, click on the green button «to download«.
4.- When the app is downloaded in order to avoid and block all those annoying SPAM calls, open it. You will see a green button, click on «Start«.
5.- Afterwards, a message will appear (see photo below), requesting app permissions, accept them ALL.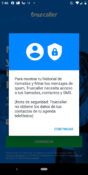 6.- After that, the License agreement and terms, accept it by pressing the green button.
7.- Then, he will ask you to register in the app. You will have 3 options: use Google, Facebook or enter your account manually (see photo below). This step is necessary to block SPAM calls on your Android and iPhone.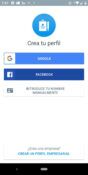 8.- Once your session has started, you will be given some instructions for using the app, read them carefully. Read their use very well, because they will help you block SPAM calls. If it asks you to accept permissions, do so.
9.- Once all of the above is finished, the app's home panel will open. Locate the lower menu, and go to "Lock" section, and press the following boxes: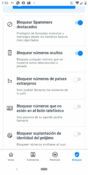 Ready! This is how you avoid and block SPAM calls both on your Android and on your iPhone.
IMPORTANT
You will have a FREE month Premium in the app, when it ends, it will be necessary update the SPAM database manually from time to time (recommended at least once a week). You can find this option in the same section of "Blocking", pressing the blue button "Update". That's it.
---
We hope this post has been very helpful. Do not forget that in this blog we write more tech tutorials interesting. Visit us!
See you in a new post