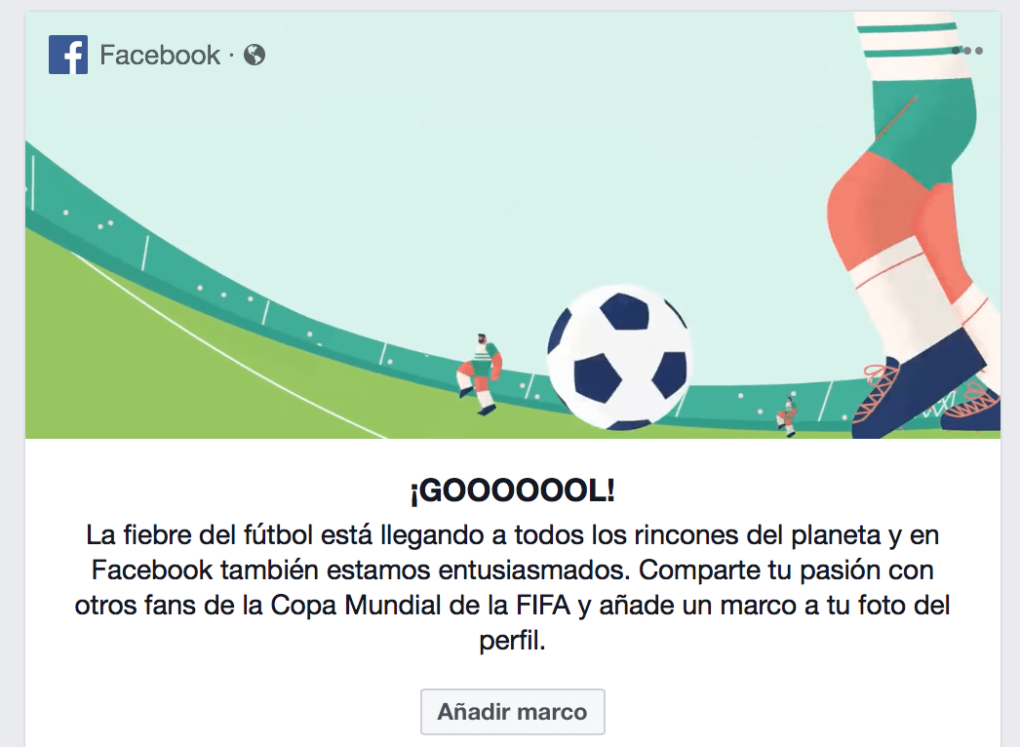 In this post we will teach you how to add a World Cup framework: your country's selection that will represent you in the Russia World Cup 2018, so that you show your unconditional support. ENTERS!
WE START:
Welcome to another post. The 2018 World Cup in Russia begins on June 14, where the opening ceremony will take place at the Luzhniki Stadium in Moscow. Its beginning will contemplate a series of incredible shows, among which there will be a show, which pays tribute to the host country, stars such as Plácido Domingo.
The ceremony was also attended by 500 dancers, tightrope walkers and gymnasts, in addition to many fireworks, and great soccer stars, such as Cristiano Ronaldo. The Music of Russia 2018 is sponsored by Nicky Jam, Era Istrefi and Will Smith, with the song «Live it up«. This was an introduction to the 2018 World Cup in Russia, so now we go to the tutorial of this post ...
How to add a World Cup frame to your Facebook profile photo
OFFEO has uploaded different types of frames on the most visited social network in the world: Facebook, consisting of the 32 teams that will be played in this very important event in the world. In order to add the frame of your country's national team, follow these steps:
1.- Go to your Facebook profile.
2.- Hover the mouse over your profile photo, and click on the button «Update profile photo».
3.- Locate the "Marcos" section and look for the selection of your country. If you can't find it in the first frames, click on the "See more" button. READY!
But if you still can't update your framework anyway, go directly to this page, to see all available frames. Now yes, find your preferred selection and update your frame. Look at this example screenshot:
If you want even more to support your team, below you will find a section that says "Add a description ...", you can add something like:
My team will win the World Cup, as it is the best of all! ????
READY! You have finished. If you liked this post, we invite you to read more interesting tutorials about technology and other topics. Until another post!