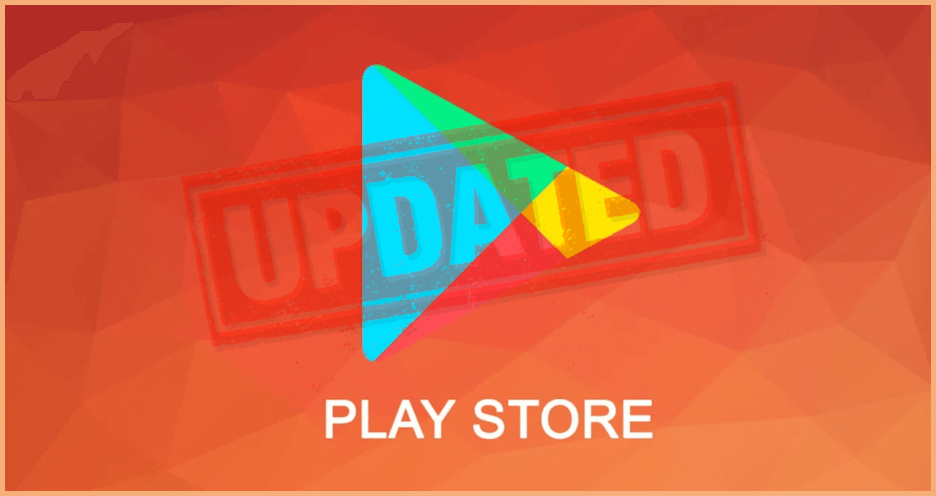 In this post we will show you how you can update Google Play Store for free step by step.
Google Play Store is the default store in which the vast majority of users with an Android cell phone go to search for applications, games and tools for your phones.
Generally, the update for store Play Store is activated automatically in the most modern cell phones, but in some cases it is not.
But, in which cases should I check if my Play Store is up to date? In the following:
First, that you have a old cell phone which supports unstable versions of the store.
Second, that your Google account is having a timing problem With the cellphone.
And finally, that there is a answer problem in the app update.
Update Play Store manually with APK
If you prefer to choose this option due to a sync issue or a low response time from the Play Store, it can be done manually.
It will be necessary download an external file It weighs about 30 MB to be able to download and update the Google Play Store completely.
Follow these steps below to do it:
1.- First, you must activate the option to install apps from unknown sources from your Android cell phone. To do this, access within the path «Settings> Security> Unknown sources«. If you want to know how to do it step by step, access the direct link of the tutorial.
2.- Once you have activated the option, you must Download the update APK from Google Play Store. Click on the direct download link and download it. Don't worry, the app is totally free of viruses or malware.
3.- Later, install that APK that you downloaded, this will update Google Play Store to the latest version available to date.
4.- At the end of the process, don't forget to disable the installation of apps from unknown sources for security reasons. Visit the tutorial that we leave you above and do the steps but in reverse.
Update it from the app
In the event that you do not have connection problems or some synchronization problem with your Google account and the cell phone, you can carry out the process from within the Play Store.
Follow this step by step below to update:
1.- First, go to the Google Play Store.
2.- Then, locate the menu and open it. We leave you this following image as a reference:

3.- Later, scroll down, and locate the option of "Settings" or "Configuration", depending on your version.
4.- After that, you will enter a section. Scroll down, and just click on the «Play Store version«; in this way, the store will be updated: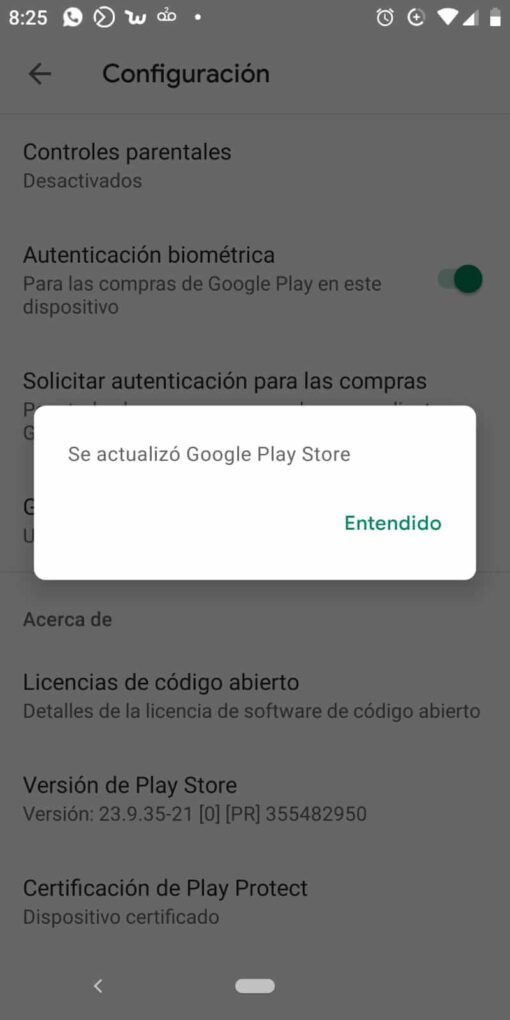 Ready! This is how you can update the Play Store app store step by step.
---
We hope this post has been very helpful to you. Remember that in this blog we write more tech tutorials. Visit us!
See you in a future post.