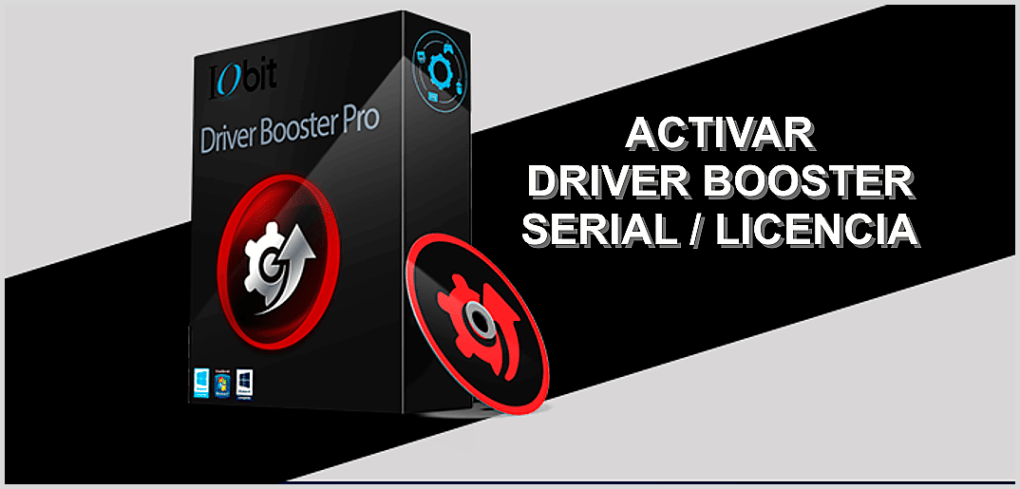 In this post we will show you how you can activate license or serial of the program Driver Booster in its PRO version for free. ENTERS!
WE START:
Driver Booster is the program par excellence to be able to analyze if the drivers of our computer are updated or if they are not.
Thanks to this tool you can download your PC drivers from one place without having to go to different websites to download them manually.
In this article we will teach you how to activate Driver Booster to its PRO version with its license or serial, whether or not you have your own serial.
Why activate the program?
If you do not fully activate the program, you will not be able to access a large number of benefits, which only people who have already activated Driver Booster have. Some of the problems you will have when not activating it will be the following:
You can only download 2 drivers per day of the "N" drivers that you have outdated, which generally when an analysis is done for the first time, you will have more than 10 without updating.
They give you a trial period of some days, of which when it finishes, you will not be able to update any driver.
Driver Booster has some tools that allow you to repair and adjust drivers depending on the characteristics of your computer, something that you will not have without activating it.
As you will see even without having the second and third disadvantages, the first is a harsh reality.
If you wish activate Driver Booster PRO and put a serial or official and valid license, stay with us and keep reading.
How to activate Driver Booster and put the license / serial
Regardless of whether or not you have a purchased license, we will teach you how to activate your program to upgrade to the PRO version.
Do you already have an activation key? Follow these steps
If you already have an activation key for Driver Booster, just follow these steps:
1.- First, open the program.
2.- Later, in the lower right part of the program, you will see a yellow button and a button with a key icon. Click on the key icon button.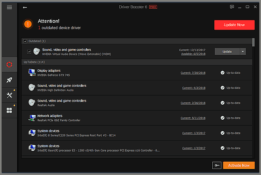 3.- Afterwards, a box will open. Enter your license there / serial in the format "XXXX-XXXX-XXXX-XXXX"; You must also include the «-«, otherwise you will not be able to activate Driver Booster PRO.
4.- Finally, when you are ready, click on «Accept». Ready!
If don't have a password or license you have purchased, don't worry, you can still activate Driver Booster to the PRO version!
Follow these steps to activate the program with a third-party license:
1 First, download the following file, which contains a document that will help introduce a lifetime license.
2.- Then extract the file using WinRAR, WinZIP or a file decompressor (in case you don't have one, I'll leave you a tutorial so you can download WinRAR Full for Windows 10).
3.- Then, access inside the resulting folder, and then, copy the file «license.dat».
4.- Then, access the following path on your computer: «C: \ ProgramData \ IObit \ Driver Booster \ License«.
5.- Finally, paste the file there. It will ask you if you want to replace it, click on «OK».
READY! This is how you can activate Driver Booster PRO with a license or serial.
---
We hope this post has been to your liking. On our blog you will find more tutorials and useful tech posts.
See you in a next article!