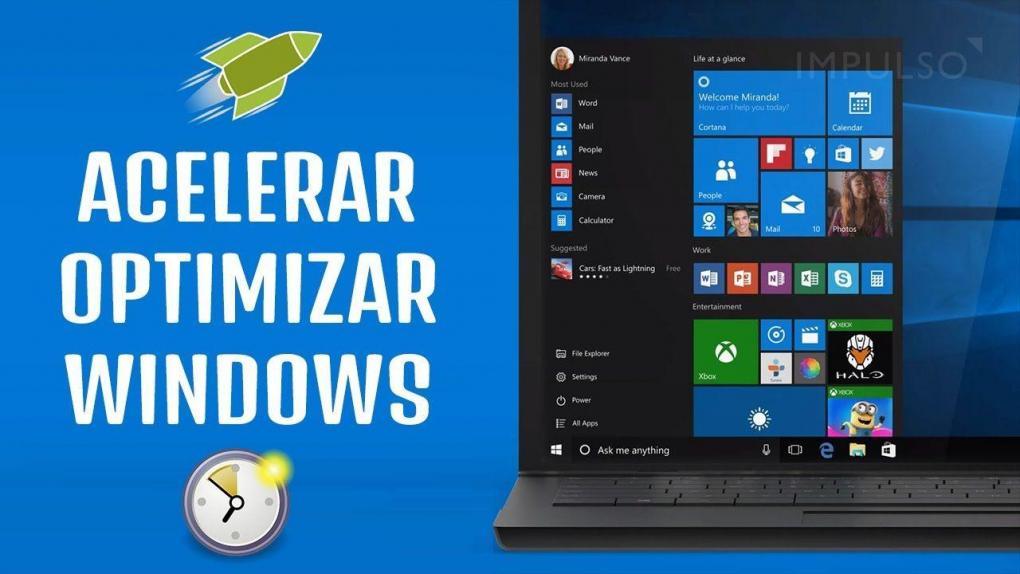 In this post you will learn how to speed up Windows without programs; get this one respond much faster. Step by step tutorial. ENTER, YOU WILL LOVE IT!
WE START:
Welcome to another new post.
Who hasn't had that Windows slows down? It is very annoying, right ?: Well, here you will find the solution to your problem.
Windows 10 is the most recent version until 2018 of the same Microsoft operating system, and having it in its best possible quality is a challenge for many who do not know or who simply want to have many things on their computer.
This tutorial also works for Windows VISTA, XP, 7, 8 and 8.1.
The cause of slowness can be due to many factors, including the following:
Some computer virus is causing the slowness.
The machine requires maintenance.
The machine does not have so much RAM memory or video card as to process many requests at the same time (that is: applications, games, etc [programs in general]).
Those are some of the causes, and well, we will teach you to maintain your computer to see if it increases its response speed.
How to speed up Windows speed without stepper programs
Do the following steps below. These may vary in location depending on your Windows. We take Windows 10 as a reference:
Delete temporary files
1.- The first thing we will do to accelerate the speed of Windows, will be to clean our hard drive from junk files: go to "Computer", then right click on the local disk C (C :), and then click on "Properties" .
2.- Click on the button «Free up space», then select all the boxes and click on «Clean system files» and then on the alert message click on «Delete files».
3.- Now we will speed up the RAM: press Windows + R, the Run program will open, type "%temp%" and click "OK".
4.- A folder will open, which contains all the junk files of the system. Select all the files and delete them.
Clear system logs
5.- Now we will delete the registry files from the system: go to "Start" and look for the Control Panel, go there and then, in the search engine at the top right, look for "Administrative Tools" or "Administrative Tools".
6.- Click on "Administrative Tools" or "Administrative Tools" (depending on how it came out).
7.- Then, click on «Event viewer» or «Event viewer».
8.- Another window will come out. On the left, click on the arrow pointing down, on the option "Windows Logs" or "Windows Logs".
9.- When the menu is displayed, click on "Application" or "Application".
10.- When you get in, in the central part, you will see a large number of records. To remove all these logs, right click on "Application" or "Application" and click on "Log Cleaner" or "Log Cleaner".
11.- Choose "Delete log" or "Delete Log" and click on "Delete" or "Delete".
12.- Do the same with all the other options in the menu that was displayed, EXCEPT THE "Security" or "Security".
READY, once all the steps are completed, you will have accelerated the speed of Windows significantly, and also, you will have it cleaner.
Speed up Windows even further
Do you want to speed up Windows even more? I recommend these posts!
---
Before finishing the post, I would like to tell you that we LOVE to write TECHNOLOGY TUTORIALS for all our visitors. We invite you to visit us, maybe there is something you like.
Do you know that we have many posts about the PC maintenance? There we teach you everything about how to maintain your PC!
Were you able to speed up Windows? Leave us your comment to let us know, please!
See you in a next post.