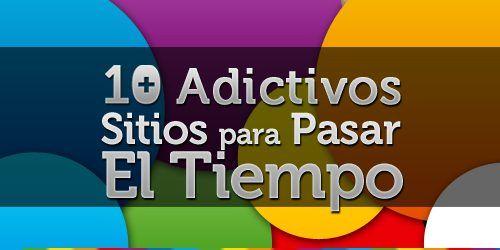 In this TOP you will find 15 internet sites you can explore if you find yourself in a situation where you have nothing to do. ENTERS!
WE START:
We have all experienced boredom in its entirety, that terrible feeling that occurs in class, also when you have nothing to do, it is terrible, and you try to take it off by entering social networks, doing silly things, etc ... which can kill that, but today I'm going to present you a TOP of the 15 sites that you can enter to kill that boredom, so LET'S START:
TOP of the 15 sites that you can enter to kill the boredom:
15. GEACRON.COM/HOME-ES:
It is a place where it shows you a map of the earth, but the curious thing about it is that it shows you how countries were constituted years ago until they became what they are today, with their borders and exact areas of territory .
14. DINOSAURPICTURES.ORG/ANCIENT-EARTH:
It shows you how the earth was millions of years ago. The site shows a 3D map of the earth, where you can see how it was constituted at that time.
13. FLUKY.IO:
Do you have many things to do but can't decide which one to start with? Well, you may be interested in entering Fluky.io, in which you can enter all your activities, and when you click the "Go!" Button, it will randomly generate something you can do.
12. HUMANBENCHMARK.COM:
It is a dexterity site and to test your memory, it has 4 different activities:
Memorize numbers: it shows you random numbers which you have to memorize, the more you memorize, the better your score.
Verbal ability; memorize words: it generates words at random, and you have to say if they are new or repeated as you progress.
How fast are your reflexes: You will see how many milliseconds it takes your brain to react when it sees the color change.
Visual memory: it generates white blocks in random places, which then hides them and you will have to remember the position of each one.
11. EMOJICONNECT.NET:
It's another site to see how agile you are. It shows you a table with Emojis in which you will have to join pairs of the same emojis, but with the following condition: connect 2 of the same emojis in a path with no more than 3 lines.
10. BOUNCYBALLS.ORG:
It is a fun place where you can fill your screen in the following ways: emojis, eyes or bubbles. With the use of your microphone or music, will they react to noise and jump all like crazy on the screen ?.
9. PLEASE-DONT-CRY, APPSHOT.COM:
I bet you wouldn't want to hear a baby cry, if so, then don't go to this site? It shows you a baby, and depending on your tone of voice it will decide whether to cry or calm down.
8. DEEPFOCUS.IO:
I bet that the previous site put you stressed, well, in this other you will find the opposite, since in it you will be able to hear sounds of nature such as: wind, animals, campfire, etc ... Besides that, you can combine them and change their volume to create the perfect shade. It doesn't end there !: you can also combine them with sounds of piano, jazz, among others.
7. LIGHTNIGHTMAPS.ORG:
On this site you will see an intuitive map that shows you how many lightning bolts are falling on the planet at this very moment. He highlights them with different colors; the red one is that it is more recent than others.
6. VECTORPARK.COM/ETC/SPIDER.HTML:
It is a site that shows you different animations, which when you pass your cursor, will move on your screen where you move the cursor. When you enter, you will see a spider first, but you can change shapes.
5. NITHI-P.GITHUB.IO/FINALPROJECT:
It is a website which you can control a song by making movements with your head. Very interesting. By lowering and raising your head you can control the volume, if you move it from side to side, you can control the pan, and if you open or close your mouth, you can control the speed of the melody.
4. WHEREISTHESLOTH.COM:
It is a fun site in which you will control a white ball that is in a black outline with the cursor. Your goal is to find a sloth that is hiding somewhere, and when you do, something will happen that will leave you with a WHAT? Face.
3. LAGGED.COM/PLAY/447:
Surely you have heard of the "Bottle chalenge", which consists of throwing a bottle and making it fall upright. Well, this site has that goal. Throw a virtual bottle until it stops, and when it does, your score will increase.
2. SPEAKTOGO.WITHGOOGLE.COM:
It is a site that was originally made to be used with virtual reality glasses, but you can still use it with your computer. Press the "Try wothout headset" and let your microphone access the site, then press "Space" and speak a place you want to visit. When you do, the site will direct you to that location.
1. 16PERSONALITIES-COM / ES: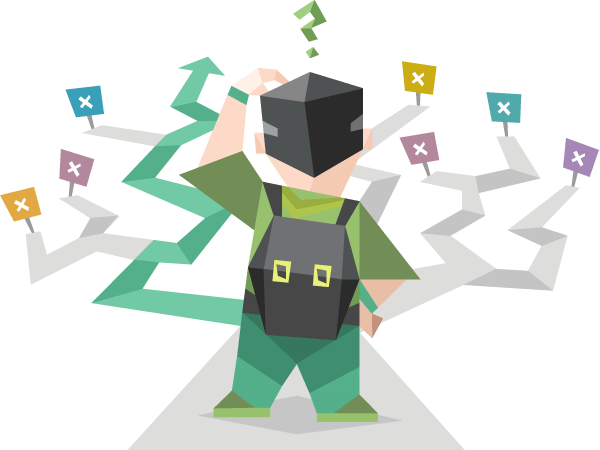 It is a site where you can take a personality test to determine if you are intuitive, perceptive, introvert or extrovert, to see how you are and how you behave. Answer honestly and try not to leave any as neutral and you will see your result.
How did you see the good, bad websites? Comment how you think!
Doubts questions?
I hope I have helped you and I hope you are done with the post. If you don't understand something, contact our team using the floating chat (located in the lower right part of your screen) to leave us your question.
You can see our most recent posts on our page start from the blog. Like us on our Facebook page so you don't miss any news.
GOOD MORNING AND GREETINGS FROM OUR TEAM!