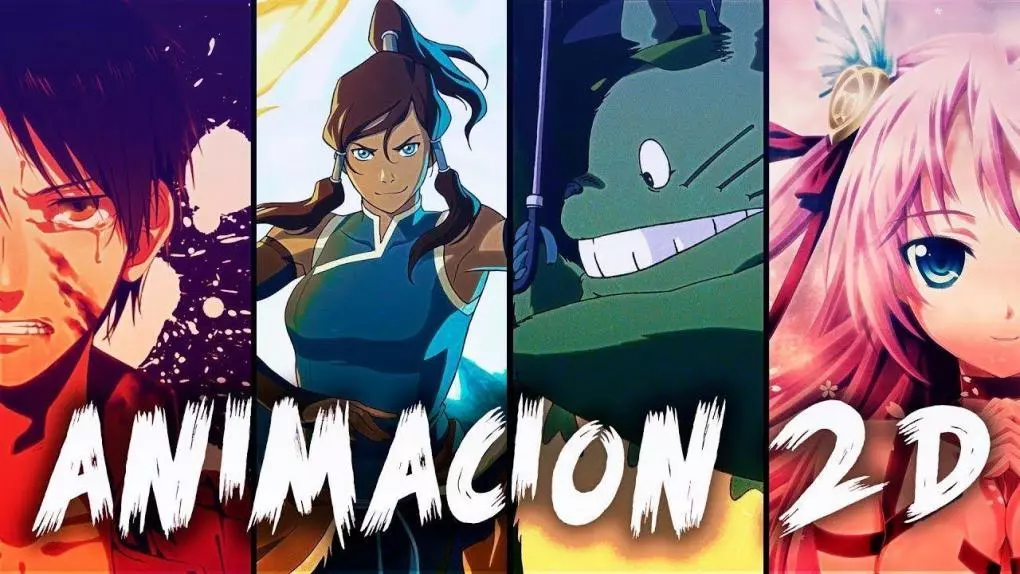 Do you want an animation program? In this post you will find a TOP of the best 6 programs to create a 2D animation that we think are the best, and they are FREE. ENTERS!
WE START:
Hello again.
The animation industry is becoming more and more in demand, since it is required for many things: business presentations, animated series, marketing, advertisements, and even: video games.
This is why I have decided to investigate the best free programs that we can use to perform these tasks, and here you have it !:
TOP 6 best free 2D animation programs
It is a very interesting and simple software to use. It is very similar to Photoshop, but this one is free.
In addition to being a photo editing program, it will also allow animations.
It works in pixels, and in order to animate, it is necessary to create layers for each frame, a slightly annoying technique if we are used to working with frames in a timeline, but if we hold the hand, it is worth it.
If we are a lover of illustration in pixels, and we want to animate our works in a higher quality, but not a little laborious, this is the ideal.
It is a very easy to use vector program. It has some very interesting brushes, and it also works in pixels.
But this time, unlike the previous one, we do have a timeline, and we can add audio to our animations (such as: make them speak).
It is a rather well designed software for bone animation. We can also pass an image to this program, and add bones to it, to later animate in a simple way.
It is almost impossible to get lost in this program, since it is super reduced in terms of tools.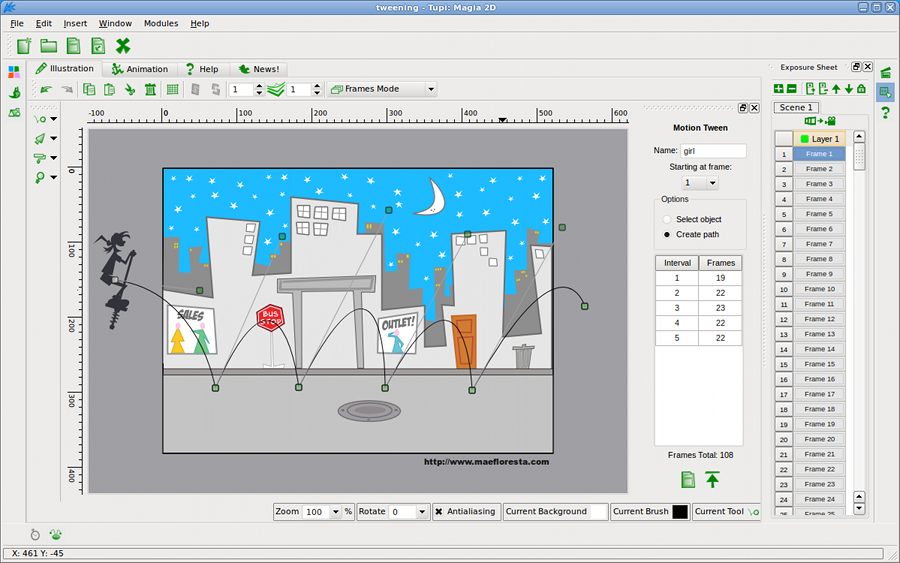 It is a program from the MaeFloresta company, and it allows us to work in vectors, with a simplified workspace that is very easy to use.
Here we can have fun creating animations, and practice for in the future, if we wanted, to go to a more advanced software.
This software is impressive, since with it you will be able to animate frame by frame, that is, you will be able to make each of the movements of the character or object, in addition to being able to control the bones and controllers of the object animation.
It is a bit more complex than the previous ones, but the tools are very fluid and it has several controllers to animate as we want.
Although this software has certain difficulties, since it has somewhat complicated panels, it is incredible how professional it is to be a software of Open Source.
On this show, many of Ghibli's studio films have been made, which owes all its fame to him.
It is lightweight, almost does not hang, and is simple to use. It works in vectors and is fully optimized for 2D frame-by-frame animation.
Learning how to use it is highly recommended if you plan to do "anime" style animations.
Until another post!
---
I hope this post has been very helpful to you.
In our blog, you can find more Interesting TOPs, or if you wish, more things related to multimedia (as is 2d animation).
What do you think is the best 2D animation program? Let us know below!
Until another new post.