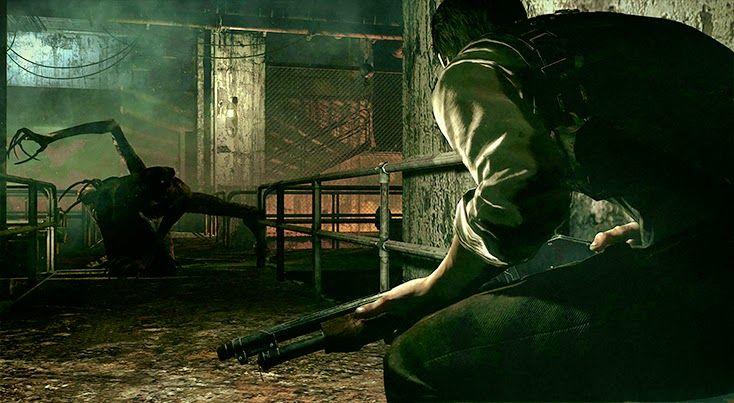 In this post we will present you a TOP of the BEST Horror games for PC what can you find. You will die of fear! ENTER, YOU WILL LOVE IT!
WE START:
Horror games have always been a classic, to kill time or browse the paranormal and the terrifying.
All those people who are fans of scares and adrenaline, are in the right place. Well get ready, because these are the BEST HORROR GAMES for PC (personal opinion).
TOP of the best horror games for PC
The Crow's Eye
It is a game that was developed by 3D2 Entertaiment. It deals with the following:
You must explore a variety of overly mysterious environments, in a first-person adventure. This game is full of investigation and horror, psychological.
You will have to use your ingenuity, and the objects that you will find scattered around the environment to solve puzzles and obstacles that you will face throughout 9 different levels.
You will investigate an intense story told through recordings, documents and radio, and thus solve the mystery of the game.
The story is based on the disappearances of some students at a prestigious medical university. They forced the closure of the place in 1947, opening the opening to solve that mystery.
Watch The Crow's Eye trailer
Download The Crow's Eye
Download for PCDownload The Crow's Eye
Conarium
We continue this list of the best horror games for PC with a horror-adventure game.
This game was developed by Zoetrope Interactive, and it is not only available for PC, it is also available for PS4 and XBOX ONE.
It is about four scientists who strive to challenge the limits of nature. One of the scientists tried to transcend human consciousness with the use of a device called "Conarium".
You control Frank Gilman, one of the four scientists from the Antarctic expedition. In the beginning, Gilman wakes up alone in Upuaut, which is a research base in Antarctica.
The room where Gilman wakes up has a strange device on the table that emits strange noises and pulsing lights.
He has no idea what the device is, nor does he have any recollection of what happened before he passed out.
Discover the abandoned research base, without a trace of the other scientists. Gilman must discover what happened to the other scientists while exploring the Antarctic base and surroundings.
When he begins to search, he experiences visions and dreams that are too strange, which feel like memories that he cannot locate.
Watch Conarium trailer
Download Conarium
Download for PCDownload Conarium
Araya
It is a game that was developed by MAD Virtual Reality Studio, and is available only for Windows.
Araya has 1st person gameplay, and the aborting story will be told from the perspective of 3 different characters.
Players will explore different areas of a hospital in order to reconstruct the mysterious circumstances, and thus solve the case of the murder of this girl.
The backstory of our 3 main characters is told like this:
Marisa, a very brave girl, who has confidence in herself. She is the only friend Araya has ever had. He came to the hospital because he received a message from Araya who mysteriously disappeared 1 year ago.
Rama, a hospital security guard, who witnessed a strange event while patruya.
Vonn, a young boy who is afraid of his own shadow. He is too crazy about collecting amulets. He's on a mission to the hospital to end his gambling debts once and for all.
Watch Araya trailer
Download Araya
Download for PCDownload Araya
The Evil Within
We are in the penultimate game on this list of the best horror games for PC! This insurance will get you one or another scare.
It was developed by Tango Gameworks, and is available for a wide variety of platforms: PS3, PS4, XBOX 360, XBOX ONE, and of course for Windows PC.
It is a survival oriented horror video game. The story begins with the character Sebastián Castellanos, as he goes through a super distorted world, full of nightmares and horrible beings.
This game is played in 3rd person, players must fight against enemies using firearms and hand-to-hand fighting, while avoiding hidden traps and collecting things.
The protagonist of the game is the veteran police detective, named Sebastián Castellanos, in alliance with his companions Jully and Joseph.
The trio rushes to a Cyriatic hospital, after receiving a warning that something terrible has happened. Upon arrival they will discover that the place has turned into a horrible scene.
Upon entering the building, they verify that only 1 person remains alive of all those who were there.
Trying to find an answer to what happened, Sebastián and his companions enter the control section to check the security cameras, but what they see is beyond their understanding.
Watch The Evil Within trailer
Download The Evil Within
Download for PCDownload The Evil Within
Outlast 2
Like its predecessor (Outlast I), it is for me the number 1 game in this TOP of the best horror games for PC.
It was developed by Red Barrels Studio, and it is available not only for PC, you will also find it for XBOX ONE, PS4, Nintendo Switch and Mac OS.
It is a survival horror video game that is played in the first person. It all begins with a journalist named Oblak Elar German along with his wife Lynn, wandering through the Arizona desert to investigate the murder of a pregnant woman.
Unfortunately, Black and Lynn are separated in a helicopter accident, and he has to find his fiancée, while traveling through a town that is too strange and mysterious.
You control the character (Oblak), and unlike other games, you cannot defend yourself, you only have a camera with night vision, and you can only hide and run. EXTREME!
Watch Outlast 2 trailer
Download Outlast 2
Download for PCDownload Outlast 2
---
Before concluding the post, I would like to tell you that we have more Amazing TOPS from other games, and including other topics for you. We invite you to surf in our articles!
In the same way, we LOVE TALKING ABOUT GAMINGWe will surely understand each other well. Visit us!
How did you think of this TOP of the best horror games for PC? Give us your opinion in the comments!
See you in a next post.