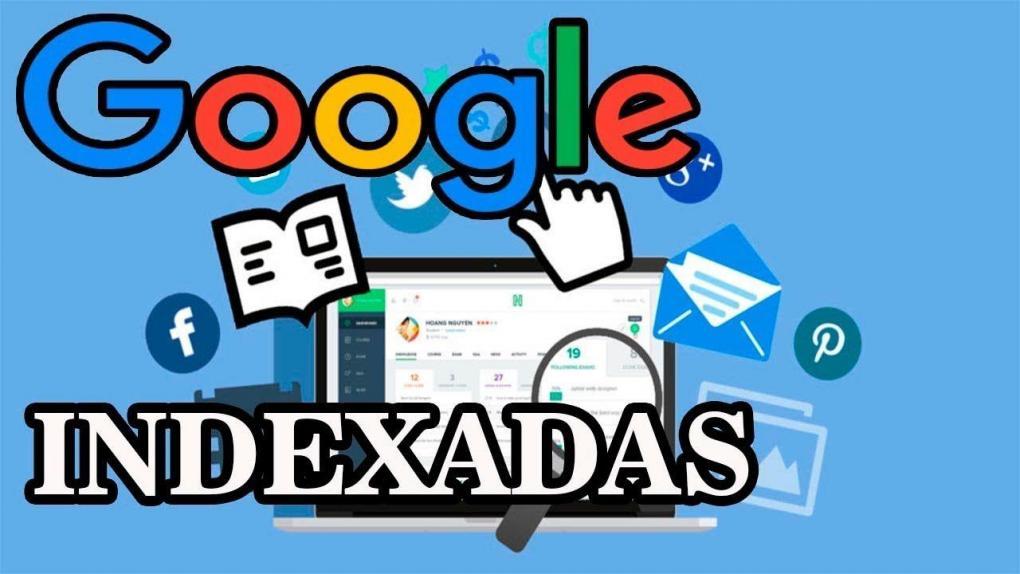 In this post we will show you how you can know if you website is currently indexed in Google, and how many URLs on your website are. ENTERS!
WE START:
Welcome to another new post. Nowadays it is vitally important that your website is indexed in search engines, and more importantly in Google, since that is where your audience will come from. Sometimes Google does not index us for certain reasons, and today we are going to see if our website is indexed.
First, I would like to paint the picture by answering the fundamental question for this tutorial:
What is an indexed web page?
They are those pages that Google takes into account in its spider, that is, when someone searches for that website in the search engine, it is found in the search results. Like an indexed URL, they are those resources of a website that are available within the site.
In the image below, we see that Master Coria's Blog is indexed in Google (concept of indexed web page), while its resources are indexed (concept of indexed URL):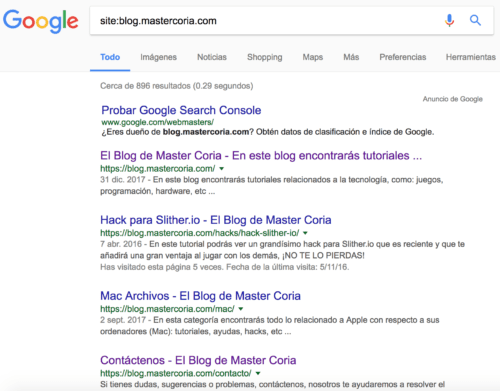 With that in mind, we've completely covered what you need to know for this tutorial. Let's get to the point!
How to know if my website is indexed in Google and how many URLs are?
To find out if our website is indexed in Google, we will go to Alexa Rank. In it, you can synchronize your website. If for example we put Master Coria, we will see the following: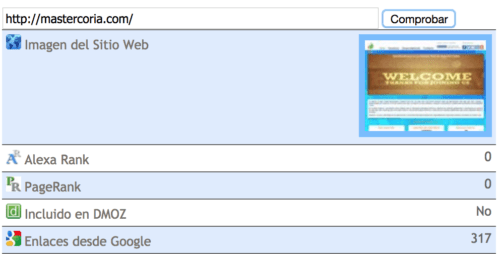 Pay attention to the section that says "Links from Google", there you will see how many URLs on your page are indexed to the search engine.
If you want to manually see which URLs of your website you can find from the search engine, just put "site: [your_sitio]" in the navigation bar, as shown in this following example: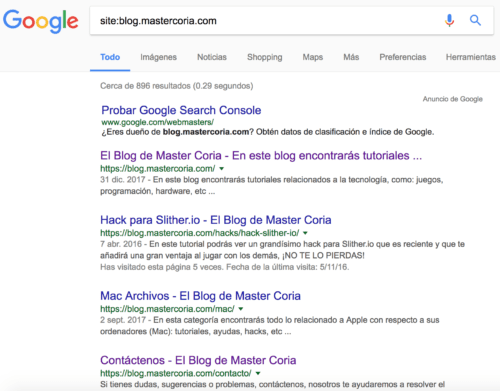 This is how you can see the indexes. If you think you are not very well indexed, I recommend this following post from my blog: How to index my site to Google. Until another post!
Doubts questions?
I hope I have helped you and I hope you are done with the post. If you don't understand something, contact our team using the floating chat (located in the lower right part of your screen) to leave us your question.
You can see our most recent posts on our page start from the blog. Like us on our Facebook page so you don't miss any news.
GOOD MORNING AND GREETINGS FROM OUR TEAM!