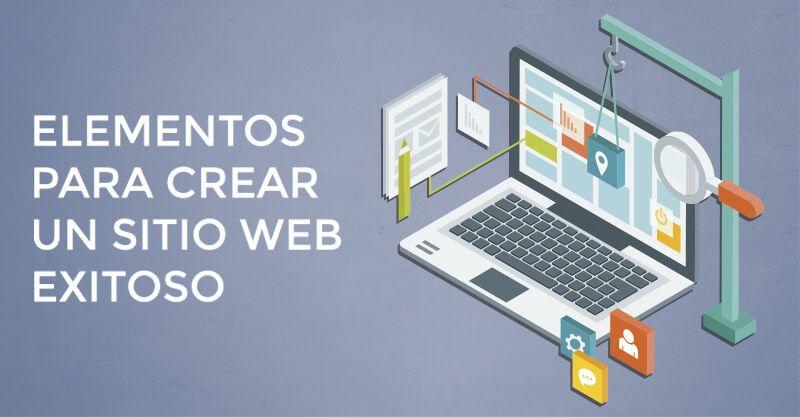 In this post we will teach you 7 steps essential and important that you have to follow if you really want create a successful website. ENTERS!
WE START:
Welcome to another post on my blog. Web design and Internet activities have become an essential management of our daily lives, and that is why businesses are adapting to these new trends: the world is now focusing on technology, on the virtual, and whoever does not decide completely, too bad, is destined to go bankrupt.
One of the points of this future is the websites: if I already have one, what do I have to do to make it popular or be a success? Well, you are in the right place. Without further ado, let's go to the tutorial!
7 steps to create a successful website
Many people say they are web developers, because they create a beautiful website for you, with images, a lot of text, buttons, etc., but is that enough to have a successful website? NO! Next, these steps will help you get an idea of how a website can be successful:
Step 1: Analysis
The first step will always be the collection of information, identifying very detailed aspects of our website, such as the following points:
Purpose of the website.
Objectives.
Target audience (audience).
Step 2: Planning
Followed by the analysis, comes planning the information collected, and making a strategy. At this point, you have to collect the following:
Site Map.
Structure.
Technologies to use.
Step 3: Design
This is where the style of our website comes into play. Within this point, you need to collect the following:
Site models.
Visual style.
Usability, UX, UI.
Step 4: Content
Another fundamental point is: what will our website contain content? Within this point, it is necessary to collect the following list:
Drafting.
Photos or videos (optimized to the maximum).
Improve your SEO; position your website in the SERP (Search Engine Results Page).
Step 5: Development
In this phase is where all the information obtained in the previous points mentioned is used in action, coding and putting structure of our website. At this point, you need to make sure of the following:
Is the HTML structure neat and clean?
Is my design adaptable to mobile devices?
Does it offer a good user experience?
Step 6: Testing
Before launching it into the world, we must do the necessary tests. At this point, the following list will have to be covered:
Is my website compatible with all browsers?
Does the web fulfill its purpose / objective?
Technical tests.
Step 7: Launch
When we launch our website, our work is not finished; it is necessary to emphasize forever the following points:
Traffic / statistics monitoring.
Bug fixes.
Site maintenance.
Once these steps have been completed to 100%, I ASSURE YOU that your website will increase the number of visitors day by day. Be patient, as this is not an overnight result, it is something that requires a lot of effort, dedication and time. Successful website on the way! SUCCESSES!
Doubts questions?
I hope I have helped you and I hope you are done with the post. If you don't understand something, contact our team using el floating chat (located in the lower right part of your screen) to leave us your question.
You can see our most recent posts on our page start from the blog. Like us on our Facebook page so you don't miss any news.
GOOD MORNING AND GREETINGS FROM OUR TEAM!