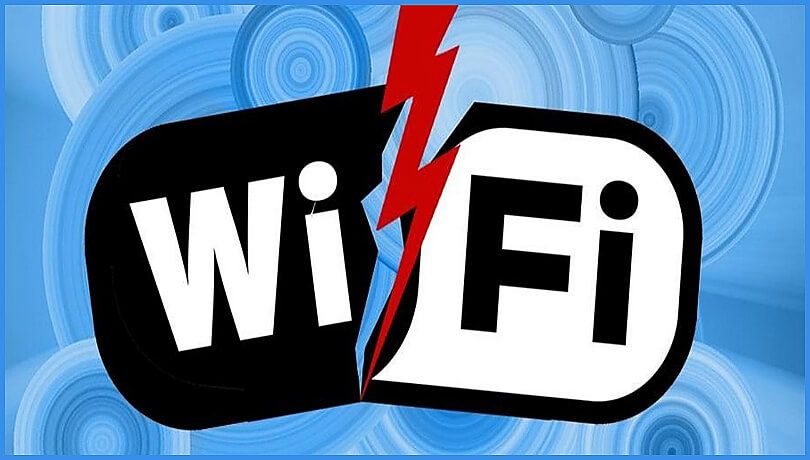 Do you need to hack WiFi for free? Here we will teach you how to hack wifi without programs and from PC (Windows, Mac or Linux) and thus be able to have internet without limitations EASY. ENTERS!
WE START:
Welcome to this post.
Today millions of people want enjoy the internet. It is a source of information and entertainment where we can find all the answers we are looking for.
For that reason, it is difficult not to be able to access cyberspace. But don't worry, today you will learn how to hack a WiFi network for free.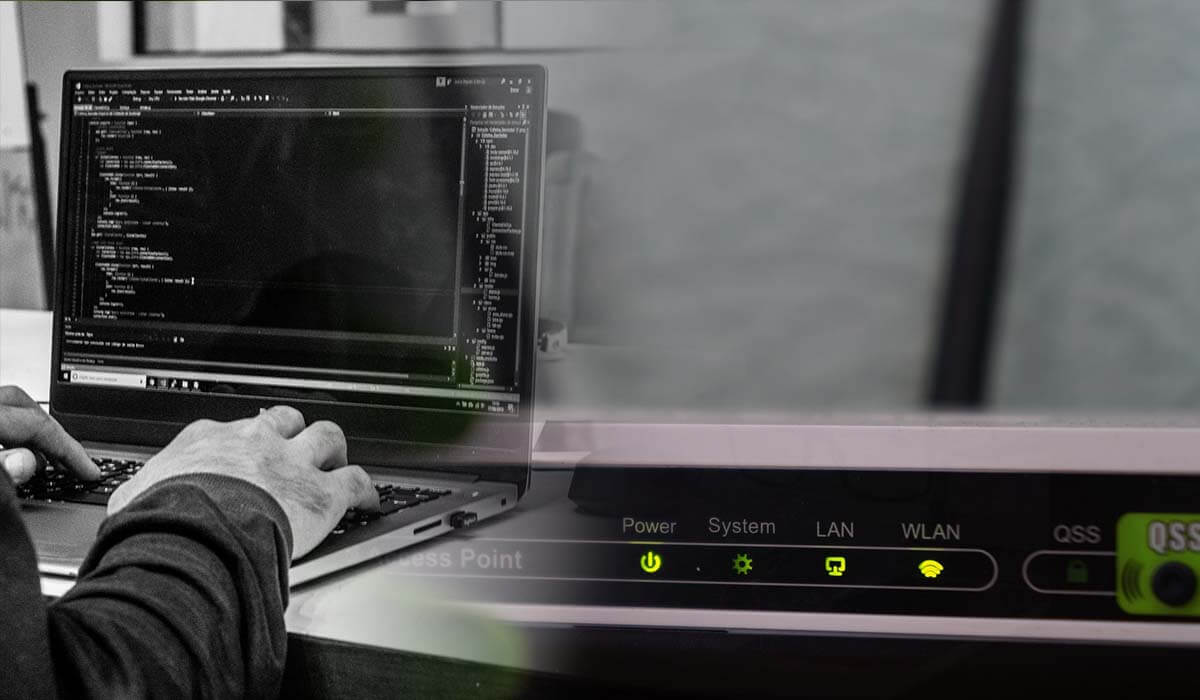 There is more than one reason why a person wants, or needs, to access their neighbor's WiFi network. Or the place where you are.
Lthe greater reason comes from the need for a Internet connection, you may not have one of your own, it has been impossible to subscribe to the service or you just need surf without paying. 
But, one thing you must keep in mind: Hack WiFi from PC Windows, Linux or Mac, it is not something that is always easy. After all, we are talking about breach the security of a protected network, where eThe goal is to protect against people with bad intentions.
However, this is a problem when all you really want to do is surf the net without causing a major problem. Therefore, here we show you how to hack WiFi from PC and without programs and you can get the most out of your neighbor's internet.
How to hack a WiFi network from PC and without programs
Generally those who know about these issues, manage to access protected networks by means of software capable of breaking the security, or deceiving it.
But, there is a way hack a WiFi without using programs, it is a method that is also completely free.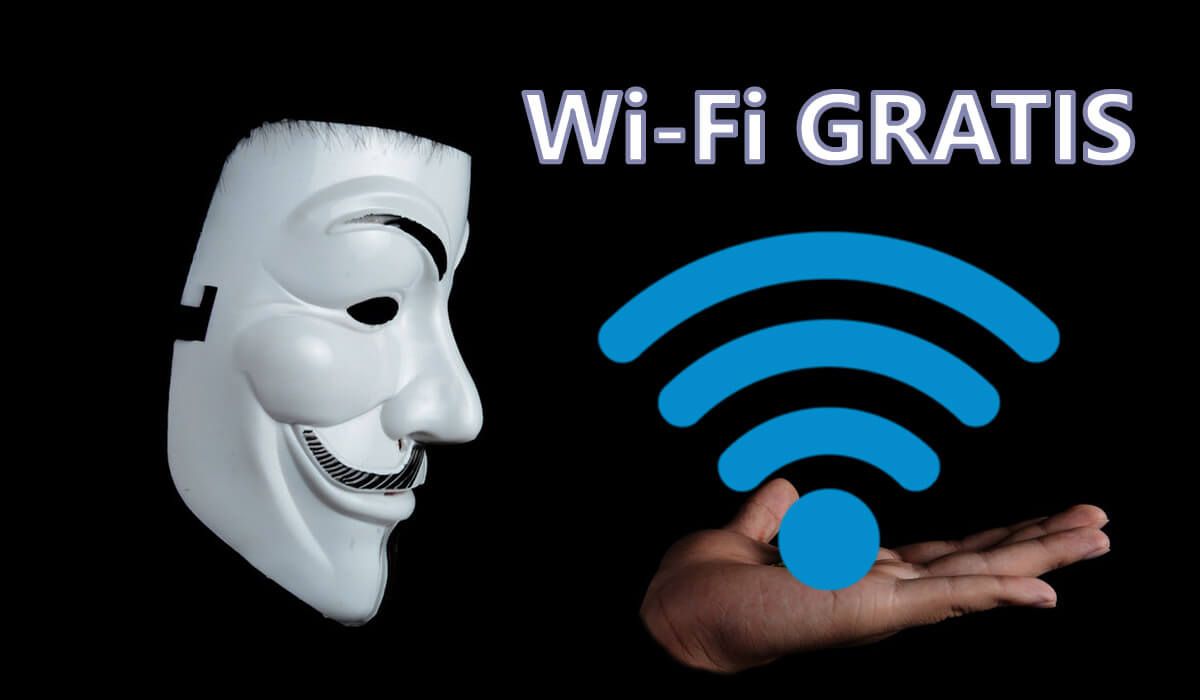 Of course, it must be taken into account that, being something without cost, the 100% of the times may not be effective. Another thing is that this method is only possible through a computer with Windows operating system (preferably Windows 10) or Linux.
This process will need certain computer knowledge. But don't let that stop you, as the steps to follow will be explained in detail here.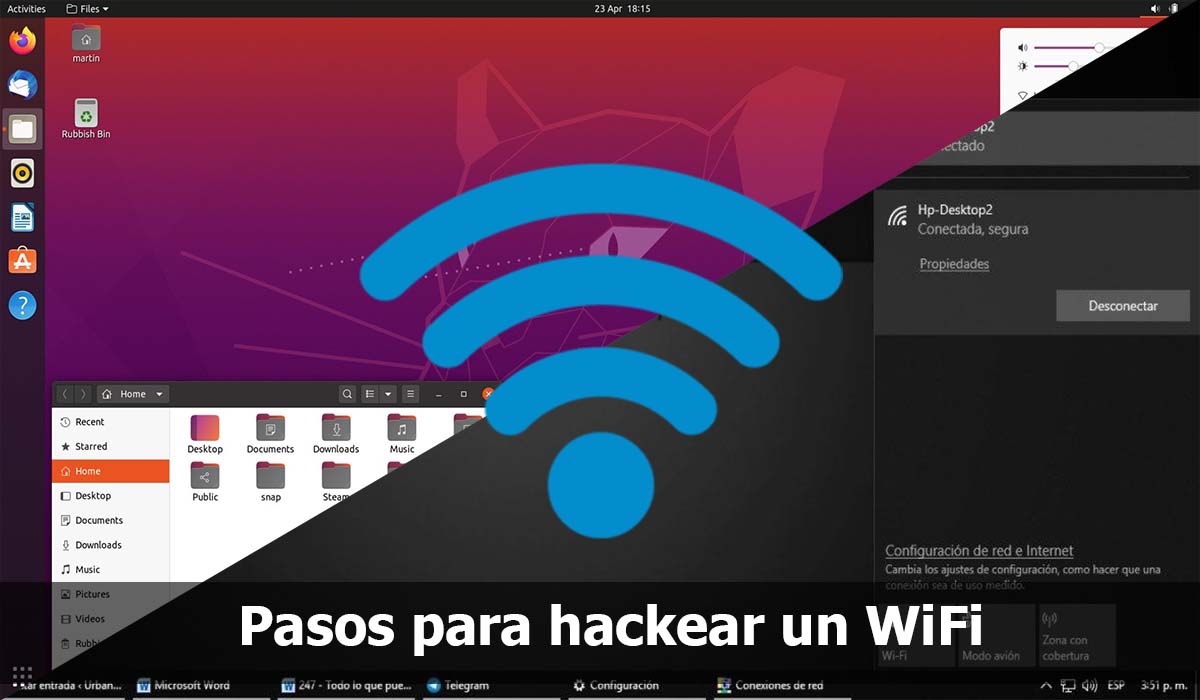 From Windows 10 PC
If your network has stopped working, or you simply do not have an internet service, you will need to connect to the WiFi network of one of your neighbors.
If you are a Windows 10 user, you are in luck. Here you will see what are the steps to follow to enter the neighbor's protected WiFi network.
Enter the "Windows settings". To enter, open the Start menu, and press a gear-shaped icon.
Once inside the «Settings» window, go to the option "Internet and network".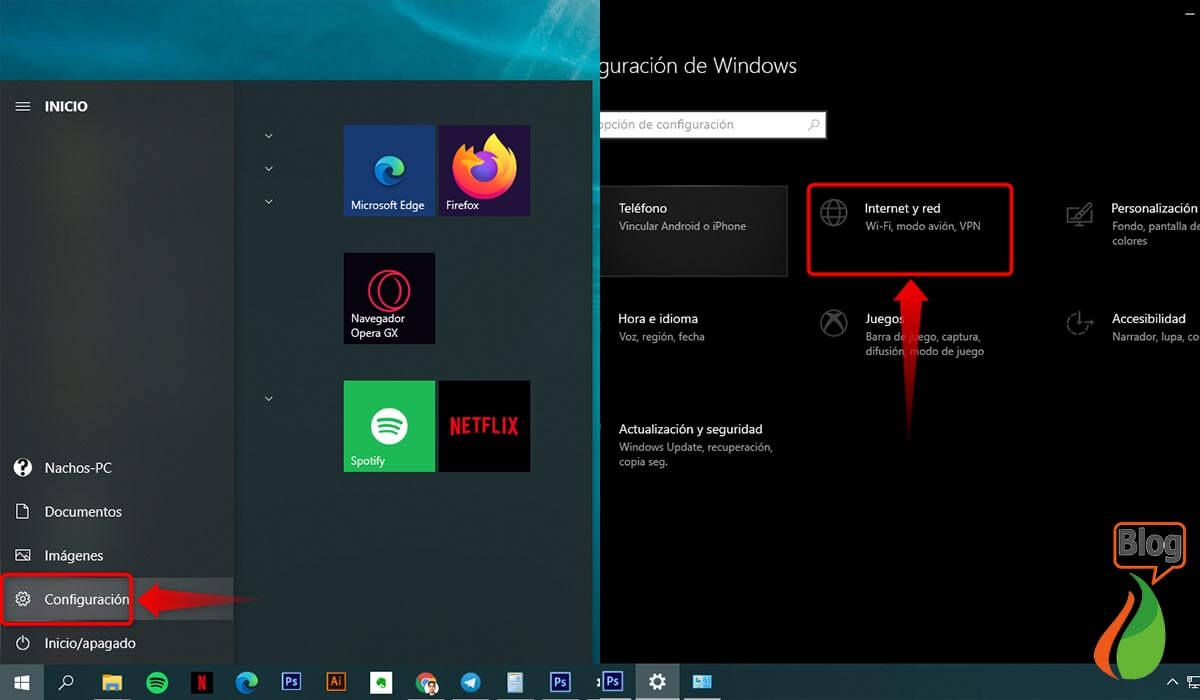 Now, look for the tab "Center network and sharing".
This will take you to a new window. Go into "Set up a new connection or network".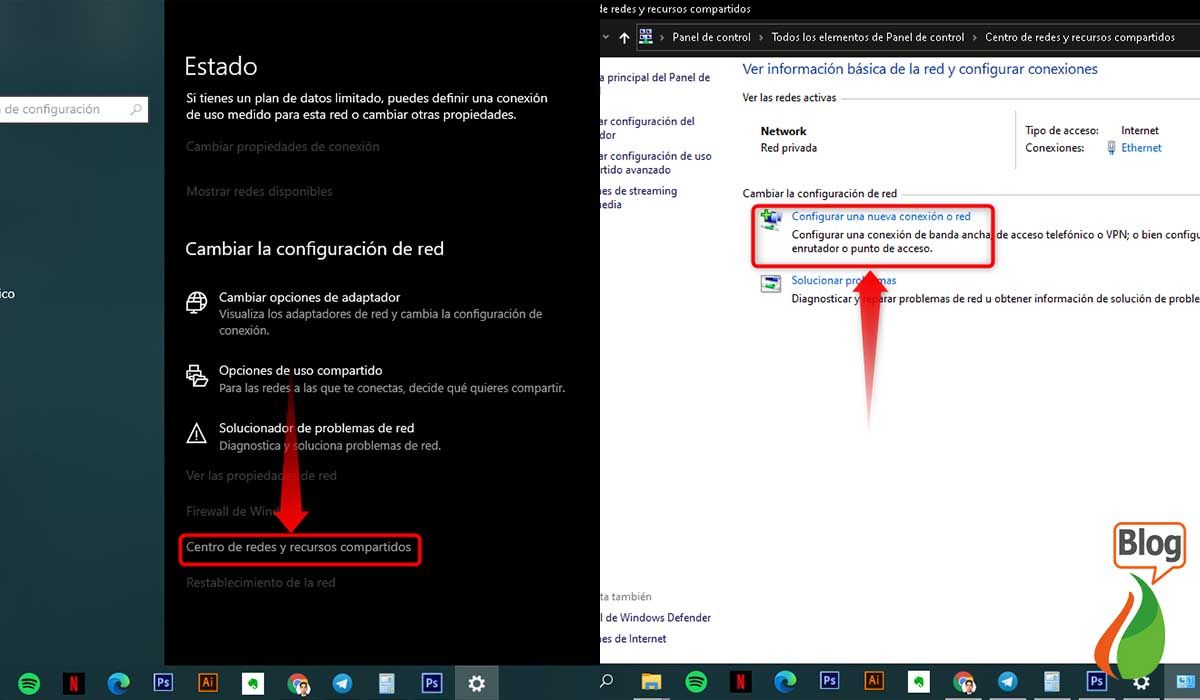 You will find several options. The one that interests you is the one that says: "Manually connect to the wireless network", then give click «Next». 

A kind of form will appear in the next window. With the following data:

Network name. What will be the network that you are going to hack. 

Security type. You must place "WPA2-personal".
Encryption type. Here place "Aes".

Finally, it will be the password, it must have 10 digits. Here you must put any password.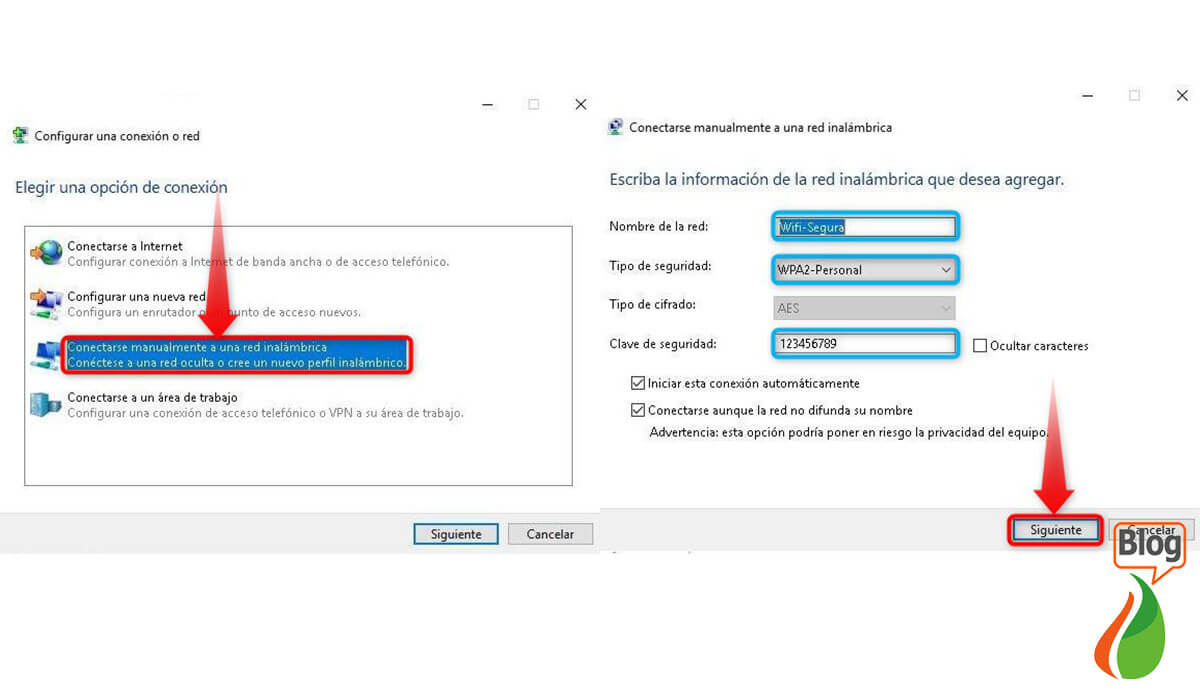 Now you just have to give click «Next». 
After doing all this, you will be able to connect to the previously selected WiFi network. 
From Linux
If you are from a Linux computer, nothing happens. Here are the steps you need to follow to crack a protected wireless network. It is something quick and simple, which will not be complicated if you have experience handling Linux.
Find and press the internet signal you want to hack. 

Then, check the option of Connection information, it will show the internet servers that are available for the team. 

Right click and choose the option "Edit connections". Now, you need to double click on the server to use. 
Go to the tab "Wireless security". 
Once inside the section, go to the option "Password". Below it, there will be the "Show password" box, we click.
That should be enough to be able to connect to the network you are looking for effectively. Of course, keep in mind that this can only be done from the administrator session.
If you are a guest on the computer you are using, then you will not be able to do it successfully because you do not have administrative privileges.
Note: Hacking a WiFi network without using any third-party software can be a free and easy way to do it. But, it is not always an effective 100% method. Instead, a program can further assure you of success. 
Programs to hack WiFi in Windows and Linux
Some of these softwares will allow you to crack your neighbor's WiFi password successfully: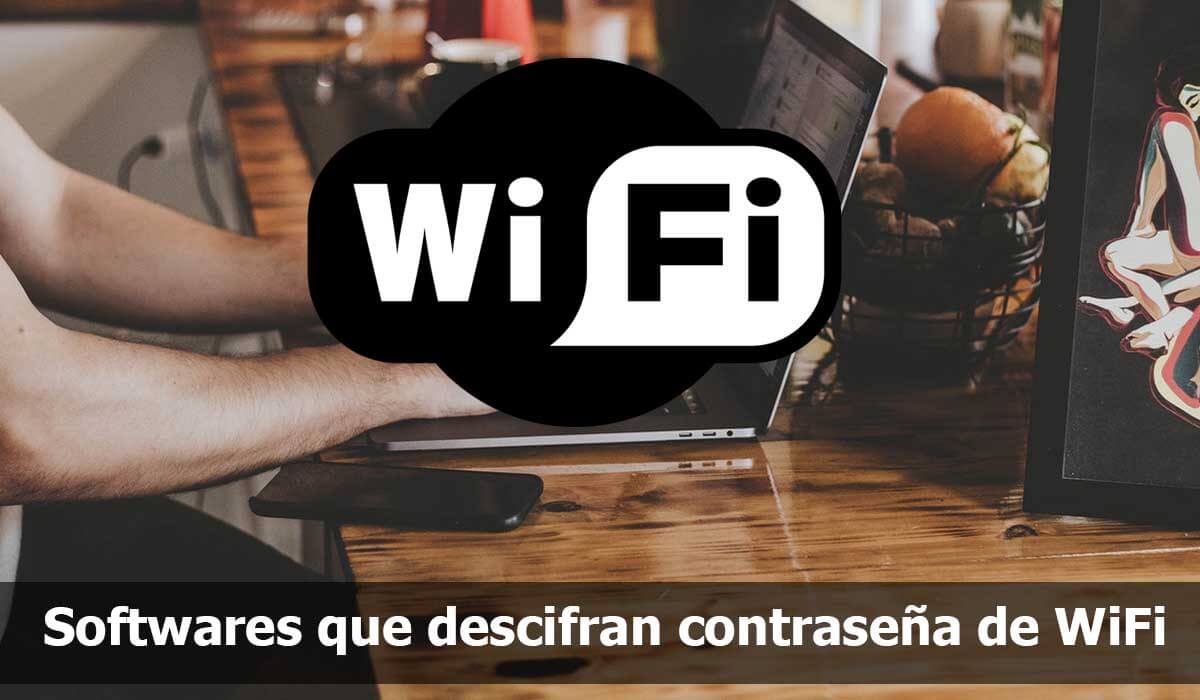 Now you have the tools and knowledge necessary to hack your neighbor's wireless network. It is best to try without any program first, if that doesn't work, we will have several softwares to choose from. 
---
If you want more details about Hacks, I invite you to enter our page full of interesting topics. See you in another post.
Finally, we hope this tutorial has worked for you and that you have been able to hack your neighbor's WiFi from Windows PC, Mac or Linux easy and also, FREE.
Until next time!