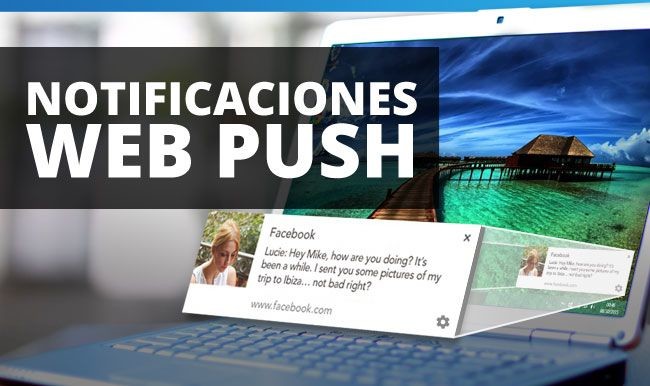 There is a better way to receive notifications when new content from our blog is published, and that is to accept the browser notifications of our blog from you. This will save you time and you will receive it in real time without having to leave our platform open or, if you are subscribed to our newsletter, not having to open your email every so often to check the new posts.
You can be browsing any other website outside of ours and know precisely when new content is published.
How does it work?
When we publish the entry, a real-time notification will be sent instantly to all users who activate the notifications of our site for their browser. This message will appear at the top of your screen (left or right, depending on your browser), with a style similar to this notification:

As you can see, this example is from Facebook, and it uses them to inform you of new events that have occurred in your account in real time. Something like this will happen to us.
How do I activate notifications?
So that you can start receiving notifications, please give permission for that to be possible. In your preferred browser, accept the notifications:
For Chrome: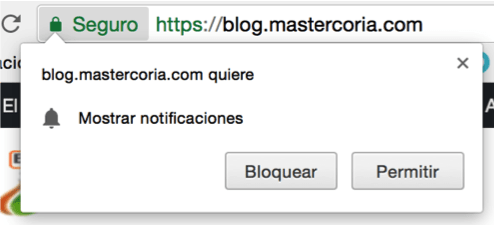 For Mozilla Firefox, click on "Allow Notifications":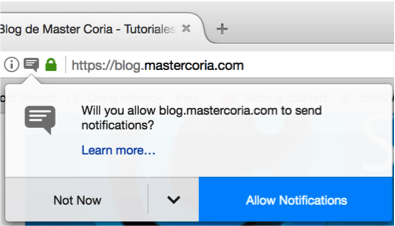 For Safari: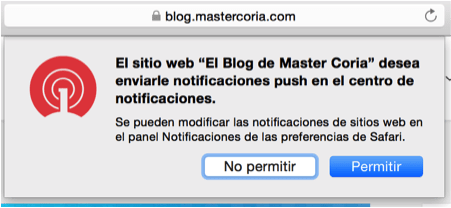 When you access the site for the first time, this message will appear. If you have blocked them and want to receive notifications, click on the bell that appears in your lower left corner and follow the instructions.
Notifications Update
Dear users,
If you have reached this section from a notification that you clicked, we must tell you that we have changed notification provider push, and if you want to continue receiving the news, you must re-subscribe by clicking on the subscription window that will appear in the upper left.
If you don't know how to subscribe, look a little above to find out what a push notification is and how to subscribe in your favorite browser.
SEE YOU ONLINE!