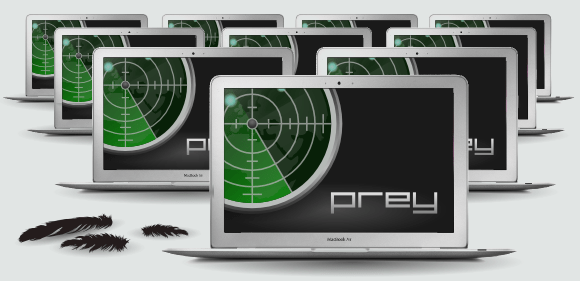 In this post you will find «Prey«, the free software that allows us to recover our laptop in case of theft. ENTER, don't miss it!
WE START:
Many of us know that a laptop, smartphone, or tablet in an insecure location is easy prey for thieves. If it is not used in a safe place, even cases are seen that one of these devices has been killed.
For those people who like to stay with their laptop or tablet in hand at all times and in any place, I recommend that you download and install the free software on your cell phone or laptop PREY, this allows that in case of Stole your laptop or cell phone is safe.
Since the function of the program is to track and locate the stolen object by sending a message to our email where the place will be shown, the IP address of the network that is connected and if it is not, the program will search and do everything possible to connect, in addition If the device has GPS, it will show us the place in an easier and more exact way where it is located. Also with the help of the integrated webcam that our laptop has, a photo of whoever has it will be sent to us.
Prey, recover your laptop in case of theft:
The program is installed in a very simple way, one of the important things that this program has is that it will not be eliminated from our laptop, cell phone or tablet since by means of a password you can make only the owner of the stolen object can enter.
You can download this excellent tool from the following link PreyProject. This is available for Android, iOS devices and even free software. I hope it helps you a lot. Don't forget to share.
Doubts questions?
I hope I have helped you and I hope you are done with the post. If you don't understand something, contact our team using the floating chat (located in the lower right part of your screen) to leave us your question.
You can see our most recent posts on our page start from the blog. Like us on our Facebook page so you don't miss any news.
GOOD MORNING AND GREETINGS FROM OUR TEAM!