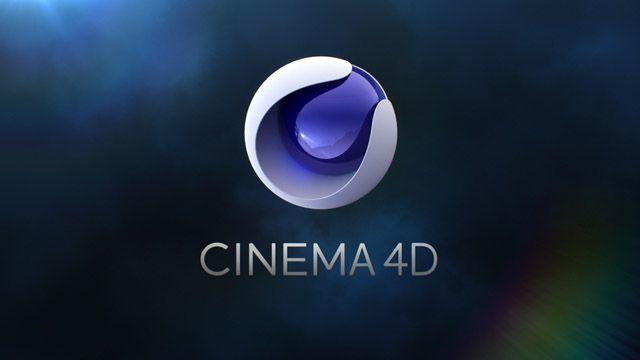 In this post you will find the famous Cinema 4d Full editing program, both 32 and 64 bit to install in Windows. ENTERS!
Attention: to carry out this tutorial, you will need to have
WinRAR
.
WE START:
We come again, bringing you all a famous 3d content creation and editing program.
Today we will teach you how to install this program, and you will have it completely FULL and in Spanish both 32 and 54 bits.
Before moving on, we ask the fundamental question (if you want, you can skip to the installation instructions):
What is it this Program?
Cinema 4D Full is a software that will allow you to create graphics and be able to make / edit 3D animations that was originally created for the Commodore Amiga, but later came out for Windows and Mac. Wikipedia.
Install Cinema 4d FULL
1.- First, download the program.
2.- After that, unzip it (right click and click "Extract here").
3.- Then you will have a file called "Cine Joalgoba".
4.- Then open that folder, there will be three more; go to «C4D».
5.- After that, there will be 2 files; right-click the one called "Setup" and click "Run as administrator."
6.- Then, when you get to where it asks for a Cinema 4D Full registration key: open the "INSTRUCTIONS" file (in the same folder where "Setup" is located), copy the entire key and paste it in the installer section.
7.- Then, if you get an ad with a warning icon during installation, click "Yes."
8.- Then wait for the installation to finish.
9.- Then, 2 programs were added to your desktop: "CINEMA 4D R14 64 Bit" and "CINEMA 4D R14", delete one of them, depending on whether your operating system is 32 or 64 Bit (the "CINEMA 4D R14" is 32 Bit).
10.- Then drag the file «c3d14034upd.c4dupdate»(It is in the« Translator »folder, in the file you unzipped) to the icon of the program that you kept (the one on your desktop), wait a bit for the program to open and install the package.
11.- After the program has restarted, do the same with "SPANISH_14.034_20121127.c4dupdate".
12.- Once you have done the above, you will have your Cinema 4d FULL. Ready!
IF YOU DIDN'T UNDERSTAND, I leave you the original video that I consulted to install it (they explain everything step by step):
Before concluding this post, I would like to tell you that we are passionate about compose about windows. We invite you to take a look at us!
We also have more programs and systems that surely some of them will catch your attention.
Were you able to download Cinema 4D Full? What do you think of this program? Give us your opinion in the comments!
See you in another post.