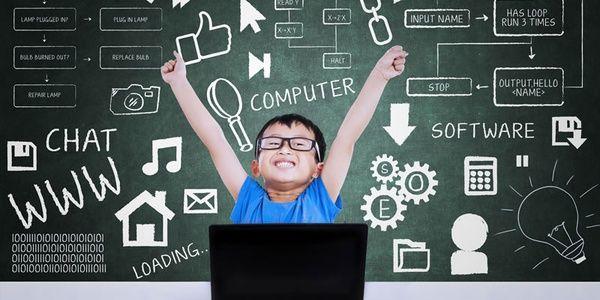 In this post you will find the best platforms to learn to program, either for its quality of learning, flexibility navigation or popularity. ENTERS!
WE START:
Welcome to a new post.
Undoubtedly, today programming has become essential to learn, since they are too much in demand by companies.
And not only that, if you practice another type of profession and learn code, you can adjust it to that profession. How ?: creating an app or website that talks about what you do, etc ...
You may wonder, where can I study programming on the internet? Well, you are in the right place, so without further ado, we introduce you ...
The best platforms to learn to program
We will divide this list into different platforms, as well as explain what each of the platforms is about.
It is a platform well known by those programmers who came across this website looking for a tutorial on YouTube.
Its platform is too simple to use, and also, you can learn some courses for free, and the paid ones ARE NOT EXPENSIVE.
CodigoFacilito orders the courses by categories such as FontEnd, Databases, Hardware, etc.
It is an initiative of Microsoft in conjunction with other companies.
Its objective is to bring young people closer to the world of programming. The good thing about this platform is that it has many courses.
Plus, it has special conference weeks, and plenty of information on why to start programming.
The downside is that at first glance it is difficult to see where to start, since in my point of view, the structure of the web is messy.
This website mainly educates children or young people in various areas of programming who do not have any knowledge about how to program.
The courses are too dynamic, as well as fun, which even if you are of legal age you can take.
You will learn in a very fun way. To tell you an example: they will put you to program the logic of Angry Birds in a fun way.
If you already have basic notions of programming, this platform is not for you, since here it is covered in the basics.
It is a website created by Stanford University itself, which aims to give technology courses to all those who wish to learn.
It is one of the best known and most prestigious platforms that exist. It has many courses taught by certified professionals.
It should be noted that almost all courses are paid, in addition to being taught in English.
We reached position ONE on this list of the best platforms to learn to program.
Platzi takes first place as it offers a HUGE number of courses, the vast majority of which are paid.
But wait! That's not the good thing ... the good thing is that with the free courses you will learn TOO MUCH.
I studied at Platzi, in addition to other platforms and I will tell you about my experience here.
And well with this we finish this post of the best platforms to learn to program.
---
Before finishing the post, I would like to tell you that we are too passionate talk about the code: tutorials, tips, help, scripts, among more ... Surely there is something you want to see!
In the same way, we share programming courses and other very interesting areas, we invite you to take a look.
Do you think they are the best platforms to learn to program? Do you have a suggestion for us? Share it in the comment box!
See you in another new post.