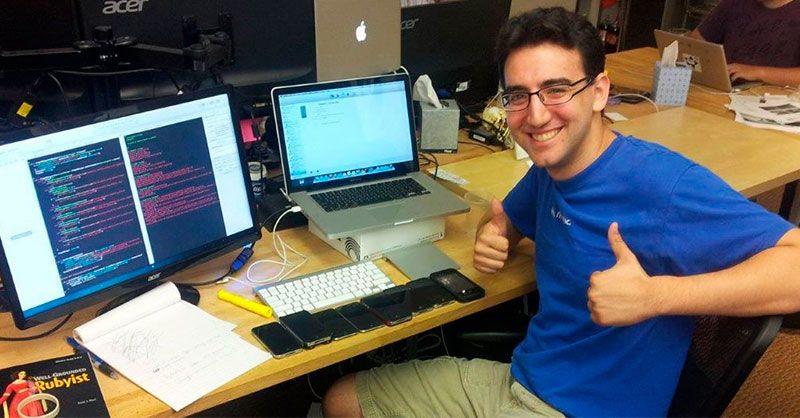 In this post we will teach you the good practices that every programmer should do to do a successful job, clean, orderly and easy to understand. ENTERS!
WE START:
In the world of programming there are countless languages, each of them with the necessary rules to achieve a good structure when developing a system, it is always advisable to follow each of them and have a good order when starting. develop.
In this article I will leave you some tips or good practices that you should take into account when starting to program.
Good practices
Use comments, no matter how easy your program may seem, always use comments and more if you are a beginner, putting comments to your code will help you learn more easily what each part of the code is, just like this, maintenance work can be simplified , in case someone else has access to your code.
Make a diagram of your systemBefore you start creating a system or an application, make a document of what your system will contain, so that during development you do not lose the objective or the main elements of it
Use descriptive and easy to identify variablesWhen declaring variables, name them all differently and with easy to identify names to keep a good order in your code.
Write simple codeAvoid making code that is difficult to read, not only for the use of someone else but for the programmer himself, when you need to return to the code for some activity or perhaps reuse, this task can be difficult for you.
Test your codeThis part of the development is one of the main ones, no matter how small your code is, it is preferable that you find an error and solve it, than when it fails to implement it.
Concentrate, there are endless distractions, social networks, games, videos, etc., give priority to your work and if you want a moment of rest or distraction, assign a small period of time, in this way you do not lose productivity.
Keep preparingAs programming languages advance every day, it is necessary that you always keep up to date, and you continue to prepare yourself to continue being competitive in the world of technologies.
Share knowledge, we all start from the minimum and we all need help at some time, if you are an expert, share knowledge with beginner programmers or with whoever asks you for help.
By taking these practices and tips into account, you can save time during development and your code will be more readable and adaptable. What recommendations would you add? 
Doubts questions?
I hope I have helped you and I hope you are done with the post. If you don't understand something, contact our team using the floating chat (located in the lower right part of your screen) to leave us your question.
You can see our most recent posts on our page start from the blog. Like us on our Facebook page so you don't miss any news.
GOOD MORNING AND GREETINGS FROM OUR TEAM!