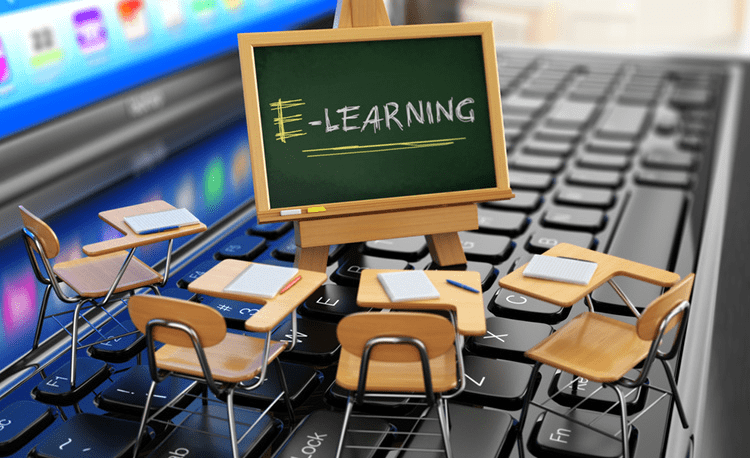 This post will open a debate about which is the best platform to learn to program from the comfort of your home. ENTERS!
WE START:
Welcome.
In the last few days, some of my visitors have asked me about the best platform to learn programming.
E-Learning platforms are those websites where we can access to learn certain new skills.
There are thousands and thousands of them, some give free and paid courses, others only free and some others only paid.
That is why today I present this post, so without further ado ... let's get started!
What is the best platform to learn to program?
I personally have been to several online schools.
I have not been to many, nor do I know the behavior of all of them, but of the ones I have been, I will detail my experience in each one.
The first of these was the E-Learning Teleformation platform.
There I was able to learn the HTML layout language, and where I graduated with a certificate from it.
But obviously I didn't want to stop there, as I felt I needed to learn a lot more things.
I didn't have a bad experience, I felt like I learned well, but its design is very old and I don't like the way the platform is navigated.
From there I started Googling more, and found:
Udemy is an online technology education platform that teach well what they teach.
There are many, many courses. If you go directly to their official site, you can find many courses, sometimes at a discount, but they do have quality educational material.
There I bought a marketing course, and in the same way I felt satisfied, even in the usability of the platform.
Finally, I found ...
Platzi
Personally, it is the best platform to learn to program, and not only programming, but marketing, administration and much more.
It is a community of thousands and thousands of programmers who not only learn from teachers, but there are help sections where they can support each other.
Every so often there are live sessions on things related to trends and programming, with PlatziLIVE.
As if it weren't that, they hold conferences in places from time to time to bring the community together and chat about various topics with their PlatziConf community.
And finally, conclude that Platzi have many courses for you to access, where you will find:
Basic programming.
Informatic security.
ARTIFICIAL INTELLIGENCE.
Server Management.
Complete races from scratch of Front-End and Back-End.
Database administration.
Marketing and business careers.
And an endless etcetera ...
There I learned to program in JavaScript, and in my opinion I have been satisfied with the services and teachings.
The best platform to learn to program
With what I have seen in this post, I have come to the conclusion that Platzi is the best platform to learn to program.
It is the largest in the world and the leader in this field of education, since they are updated where the trends are going and prepare their students to face the world.
---
Before concluding this fabulous post, I would like to tell you that in this blog you will find many contributions related to programmingn: tutorials, tips, scripts, etc ... Visit us!
In the same way, we provide useful material for your Personal formation like this post, you will surely find more interesting things with us.
What do you think is the best platform to learn to program? Leave us your opinion below in the comment box!
See you in a next article.