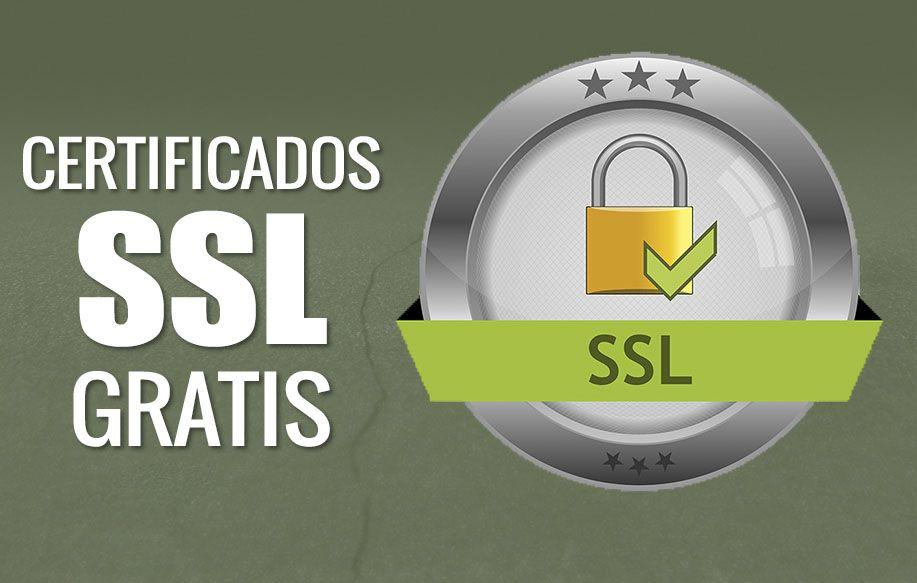 In this post we will teach you how can you implement encrypted connections on your website with free and quality SSL certificate. ENTERS!
WE START:
Welcome to another post. As webmasters we care about the security of our users, and with them he tells us to install security systems that provide encryption and protection to each of our users. For those who do not know, I always put on the table the million dollar question:
What is an SSL certificate?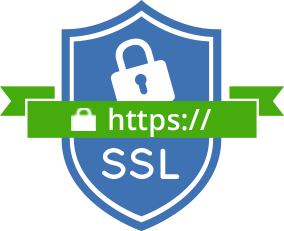 For its acronym in English "Socket Secure Layer", is the way in which you indicate to the user that your website is authentic, that it is safe to enter personal data, and that their connection to that website is encrypted with a certain number of bits , and thanks to those encryption algorithms, no one can steal or view our connection / content on the web. SSL certificates are endorsed by approved security companies in the internet industry; They use the TLS protocol to encrypt connections to the website.
Returning to our theme ...
SSL certificates can often cost us something expensive, and seeing that we have to purchase for several subdomains or web pages, it can be a reduction in our economy. But that's over, yeah, IT'S OVER! Thanks to CloudFlare, we can acquire them totally FREE.
Steps to acquire our free SSL certificate:
1) First you will have to register in CloudFlare (If you are already registered, skip this step).
2) You will have to add and wait for your website to be validated (make sure you add the CloudFlare DNS correctly to your website configuration).
3) Once your website is in an active state, enter the «Crypto» menu.
4) Locate the "Edge Certificates" section and click on the "Order SSL Certificate" button. The following will appear: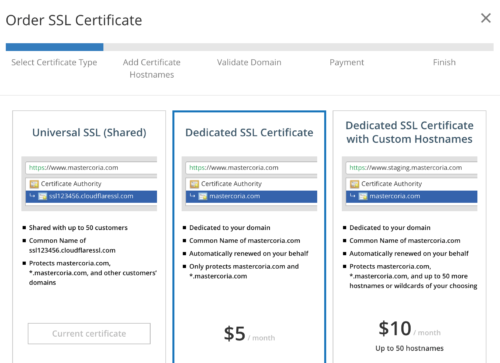 Order the "Universal SSL (Shared)" plan as it is the free one. The steps are easy and they will tell you to finish the configuration.
5) Now, we will have to add the certificates for each subdomain. Locate the "Origin Certificates" section (within the same "Crypto" section), and click on the "Create Certificate" button. The following window will appear: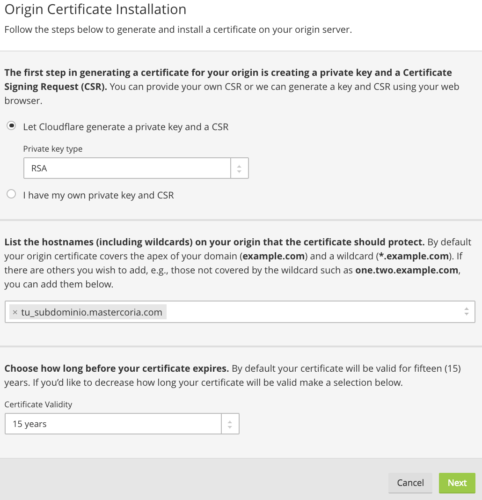 In the "List the hostnames [...]" section, enter your subdomain to protect, and leave the rest as is. Then click on «Next».
6) It will give you the "Origin Certificate" and "Private Key". Copy and paste them in your Hosting section to create new SSL certificates. For example, in Hostinger México, go to "Your site> Advanced> SSL", and scrolling down a bit you will see the following: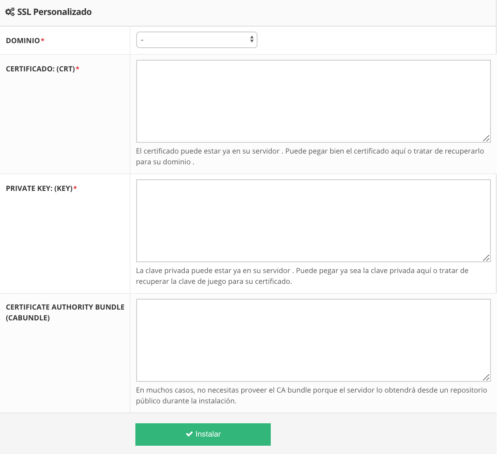 Within the "DOMAIN" section, select the subdomain to protect (the same one that you entered to create the SSL certificate). Inside the section "CERTIFICATE (CRT)", paste the code for "Origin Certificate", and within "PRIVATE KEY: (KEY)", paste the code for "Private Key".
IMPORTANT NOTE: if you are new to CloudFlare, make sure that when you create a new subdomain on your website, you add it to CloudFlare, from the "DNS" menu.
Doubts questions?
I hope I have helped you and I hope you are done with the post. If you don't understand something, contact our team using the floating chat (located in the lower right part of your screen) to leave us your question.
You can see our most recent posts on our page start from the blog. Like us on our Facebook page so you don't miss any news.
GOOD MORNING AND GREETINGS FROM OUR TEAM!