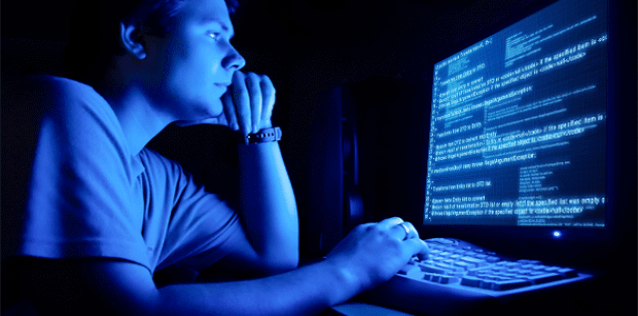 In this post we will give you 5 tips that you have to take into account if you decide to stay hours of the night to schedule. ENTERS!
WE START:
Welcome to another post. Either to finish a project or out of passion, we need to undertake nights full of pure code, and for this, we must take into account certain things to make the night easier for us when doing what we are programming, so let's get to it :
5 tips for scheduling at night
#5: Make yourself comfortable
The first advice that I give you is that you have to be completely comfortable: if it's cold, put on a good blanket or sweater, wear clothes that feel good; everything necessary to put you well in your place.
At this point we also talk about the way you feel, because comfort also includes everything that does not affect your posture in the short and long term.
#4: Music is important
Have some good headphones on hand with which to play your favorite songs, as that will keep you more active and motivated to keep pulling code. Preferably put songs that do not distract you from your logic or what you are writing. You might be interested in this article from my blog: website to listen to music and relax while programming.
#3: The sheets of paper are your props
They can be used to write down any important notes that you require for the development of your code. I already know that the notepad exists for that, or any other text editor, but if, for example, they are drawings, figures or any other type of logic, it will be very helpful, believe me.
#2: Coffee is your engine
Programmers usually drink coffee to be able to resist the late hours of the night and continue pulling code without stopping, but if you do not feel like coffee, you can drink another type of liquid that you like, such as water, that's how you go to be refreshed and happier.
#1: Don't take it so hard
It is true that we are in a hurry to finish the code, and we have many things to do, but staying up all night or even sleeping like 3 hours that night can be very dangerous for your health. Deliver significant progress, but don't overdo it either. Be happy above all else and do your best without damaging your health. 🙂
Doubts questions?
I hope I have helped you and I hope you are done with the post. If you don't understand something, contact our team using the floating chat (located in the lower right part of your screen) to leave us your question.
You can see our most recent posts on our page start from the blog. Like us on our Facebook page so you don't miss any news.
GOOD MORNING AND GREETINGS FROM OUR TEAM!