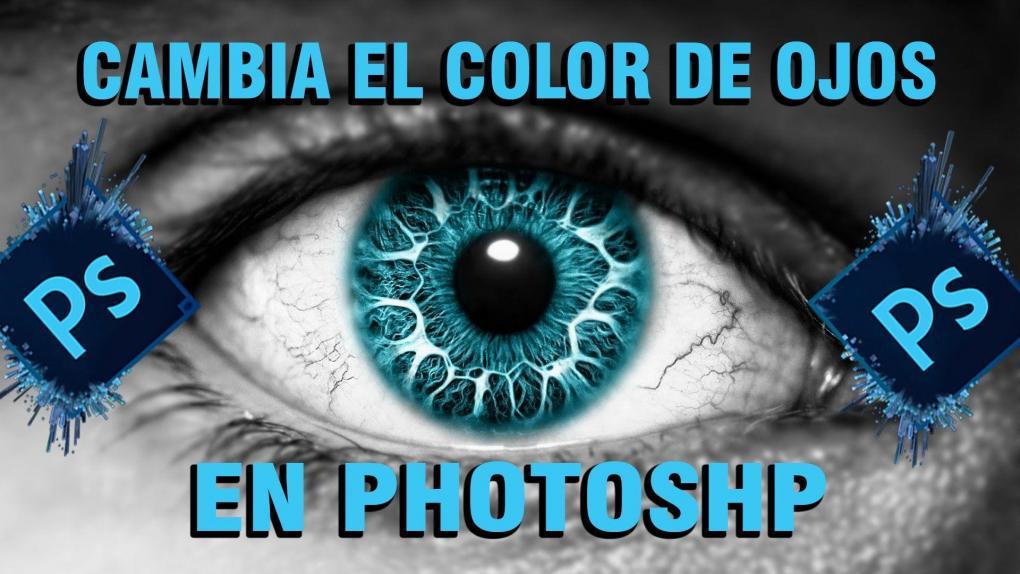 In this post we will show you how you can change eye color using the famous program Photoshop CS6, without being noticed. ENTERS!
WE START:
Welcome to another post. Nowadays with the new image editing technologies it is possible to do anything that did not happen when taking the photo in reality, and among those things, we can change the color, texture and even context of the photo. That is why today we come to teach you:
How to change eye color in Photoshop CS6
Before we start, I want to inform you that this trick can be done in the same way in Photoshop CS4 and CS5. Without further ado let's start:
1.- Open the selfie or photo that you want to edit the eyes of a person.
Recommendation: Before starting step 2, zoom and focus on the part of the eyes, so that you have better control of the contour where you will make the modifications. You can press «ALT» and with the help of the mouse, adjust the zoom.
2.- Select the magic wand (or press the «W» key).
3.- Select the contour of the eyes, as shown in the following image: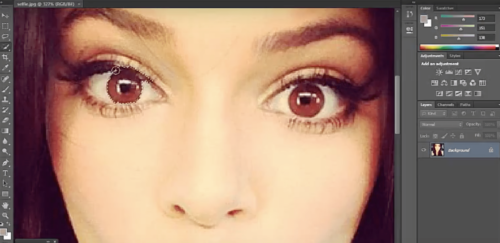 If you go out of your way, don't worry, press the «ALT» key you will be able to deselect the outline that you left; use the mouse to maneuver over the part you want to deselect. When you do, stop pressing "ALT."
Both eyes have to be selected to give it the same hue.
4.- Once both eyes are selected, press the «CTRL + U» key set, and then a window will open. In it we can make the changes. Keep in mind that not because we select the blue color, it will give us a blue hue. This can be based on color combinations. If you move the arrow of any of the 3 upper sections, it will change in the lower bars below. You will be able to give it the tone you want by playing with them: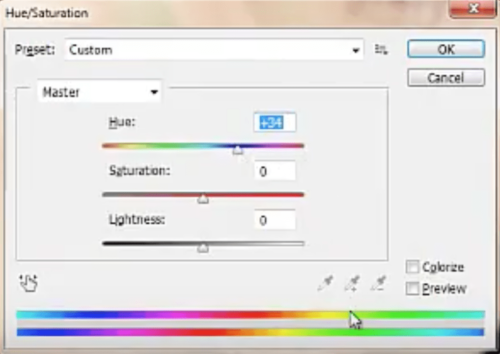 5.- Once you get the tone you want, click on «OK», and DONE!
Doubts questions?
I hope I have helped you and I hope you are done with the post. If you don't understand something, contact our team using the floating chat (located in the lower right part of your screen) to leave us your question.
You can see our most recent posts on our page start from the blog. Like us on our Facebook page so you don't miss any news.
GOOD MORNING AND GREETINGS FROM OUR TEAM!