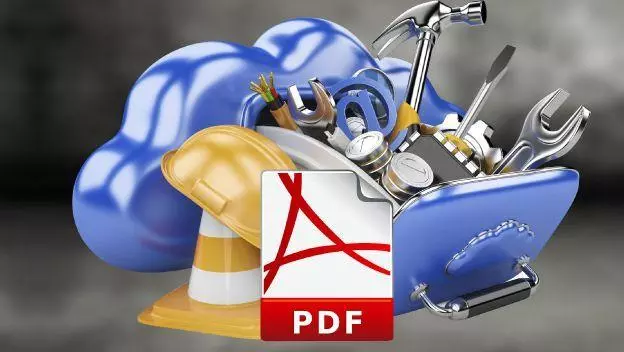 In this post you will learn how convert, compress, split and join PDF Online step by step and VERY explained. ENTERS!
WE START:
Many people use PDF constantly but have no idea how to convert, compress, split and join PDF online.
All this will depend on the browser you have, and without having to resort to installing a program for the computer.
The only thing you will need for this is to have access to the internet to upload and download the files.
There are many ways to convert, split, join, and compress PDF online that have been designed or discovered by experts.
To be able to make modifications or conversions to the PDF files you have, you will only have to use your preferred browser and have access to the internet.
Perhaps the most important task you have to do with PDF files is converting an Office file to PDF (which is why you would choose to convert PDF online).
Previous versions of Office did not support direct saving in PDF format.
However, there is a tool with which you can easily make these conversions.
How to convert PDF online?
In order to convert a PDF online, do the following steps:
1.- Enter the SmallPDF website and click on the Word to PDF option.
2.- After that, take the file to the dotted box or select a file above "Choose" to find it with the file explorer.
If the file you want to convert to PDF is saved in your Google Drive or Dropbox account, click on its icons so that you can import them from there.
With this you will not have problems, much less you will have to download them on your computer.
3.- After this, the program will start uploading and processing the chosen document.
4.- When finished, select the "Download file" button so that your document is downloaded converted into PDF.
Curious fact: people are looking for how to convert PDF online because… this is how you transform it to Word document!
You can also save it in some of the 2 services mentioned above in which it was.
An option will appear in the top bar in which you can perform this process in reverse, that is, convert a PDF document to Office format.
That way you can convert PDF online!
How to join PDF online?
Just as you can convert PDF online, another option that can be very useful for organizing your files is to join PDF online.
Follow the steps below to achieve it:
1.- From SmallPDF you must click on the option "Join PDF". As explained above, choose the documents that you will join and take them to the dotted table.
2.- After this, a thumbnail of the PDFs you added will appear.
If you wish, you can change the order in which they are displayed so that the document has more agreement.
If you click on the "Page mode" button, the files will be broken down, to such an extent that the pages can be interleaved so that they appear in the order you want.
3.- You can add the order you want and then select the button "Combine your PDFs!".
After a few seconds, you will be able to download your new file with the attached documents.
Splitting PDF online was a piece of cake! Or am I wrong?
How to split PDF online?
In the same way that there is the possibility to join PDF online and mix its pages, there is also the possibility to split PDF online.
To achieve this, do the following:
1.- You have to use the "Split PDF" tool, which will appear on the SmallPDF main page screen.
2.- When you've selected this, take your file over to the dot box and place it there. After this, choose the page you need to extract from the document.
If you need multiple, you can select them while holding down the shift button on the keyboard.
In the lower part you will be observing the pages that you have extracted.
3.- When you are done, press the "Split PDF!" Button. After several seconds, you will be able to download your new file with the specific sheets you needed.
It's that easy to split PDF online! No?
How to compress PDF online?
We already saw how to split PDF online! But…
If a specific PDF file has many pages With a good number of images, it can be quite large and heavy.
This may not be a problem, until you have to send it by mail and it exceeds the 25 MB limit for attachments.
That's why you need to choose to compress PDF online! In this situation, the ideal is to optimize its size, and SmallPDF can also help us in this.
1.- In SmallPDF, choose the "Compress PDF" tool from the bar at the top of the screen.
2.- After that, bring the file you want to compress to the dotted box.
3.- After this, it automatically begins to upload the file and process it so that its size is compacted.
How long this process takes depends on the size of the file.
4.- When we have finished with this, you will be able to download your fully compressed file to your computer by pressing the "Download file" button.
The result you have achieved will leave you satisfied, since its size can be reduced to half the original. It's that simple to compress PDF online!
Thanks to this, we can learn a little more about the best tool to be able to convert, join, divide and compress PDF online.
SmallPDF is the most widely used tool in the world to carry out these processes without having to download programs that are tedious and do not give results.
---
Before finishing the post, I would like to tell you that in this blog we write ALL about PDF: tutorials, books, etc ... Surely there will be something you want to read!
Similarly, we offer more web tools like SmallPDF, which are useful for doing other kinds of incredible things. Visit us!
Were you able to perform any of the following tasks ?:
Convert PDF online.
Compress PDF online.
Split PDF online.
Join PDF online.
If you have any questions, please, leave us a comment below this post!
See you in a next article.