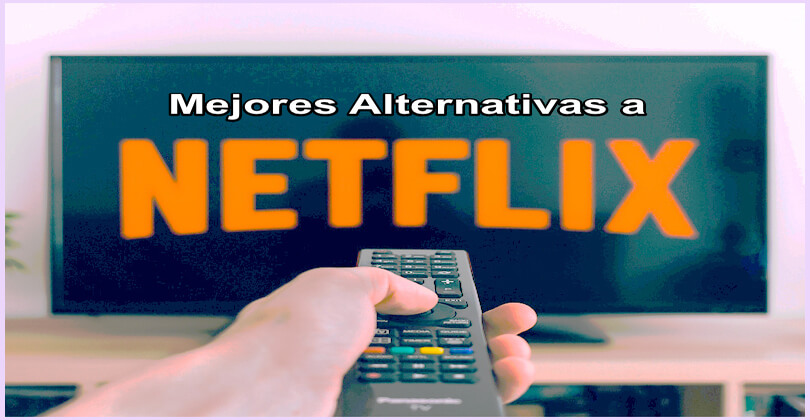 In this post we show you the best alternatives to Netflix, and so you can count on a free app or similar platform, which can surpass this service, both in image quality and audiovisual content. ENTERS!
WE START:
Welcome to this post.
The content multimedia and audiovisual is still the most sought after so far, especially now with the incorporation of videos streaming many people have become popular with this new way of creating.
Thanks to the new technological era, you have a range of surprises at hand with services such as Netflix, which offers you a wide range of series and movies available 24 hours a day. Unfortunately, you can only enjoy its benefits for one month free and the rest by paying one of its plans.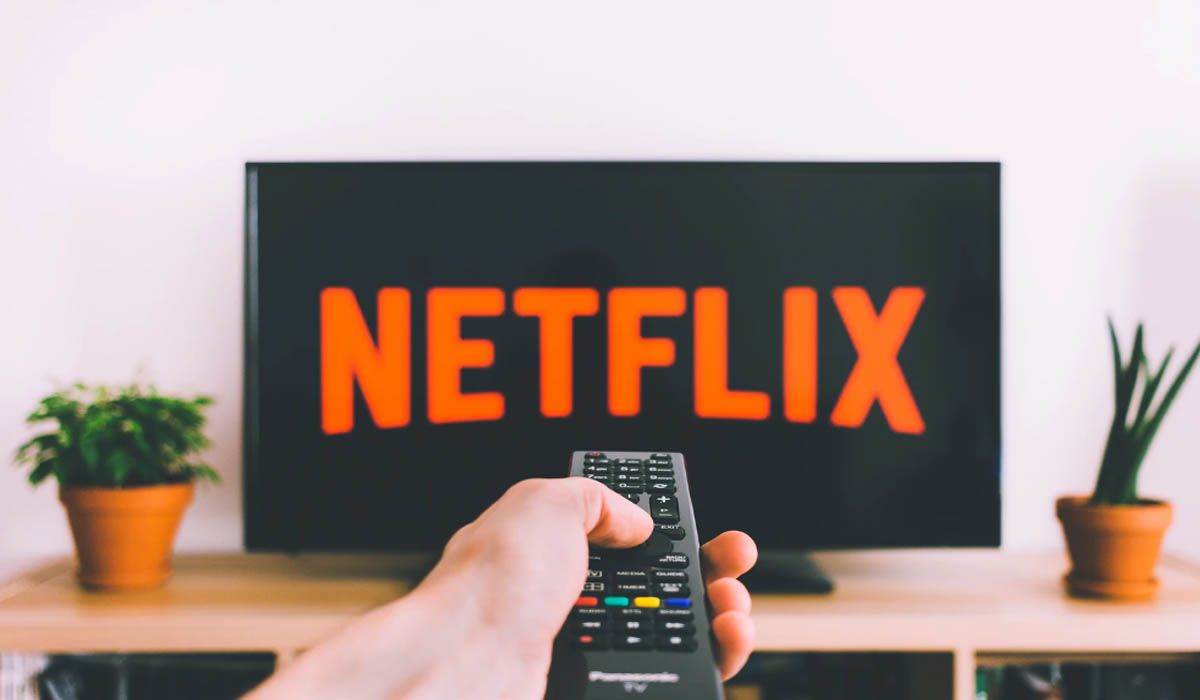 If you are one of those who do not have enough money to cover the fees of the online platform, do not worry! Here we will show you the Netflix-like apps or platforms where you can enjoy the best cinema and totally FREE.
5 best alternatives to Netflix
If you are an inveterate movie buff or don't have enough time to go to the movies, the solution has arrived. These are the alternatives to Netflix that you can count on from now on:
Prime Video
Prime Video is a platform that offers Netflix-like services. In it you can enjoy the best series, movies and multimedia content and streaming totally free for a month. Then, if you like their service, you can purchase their plans by making a little investment.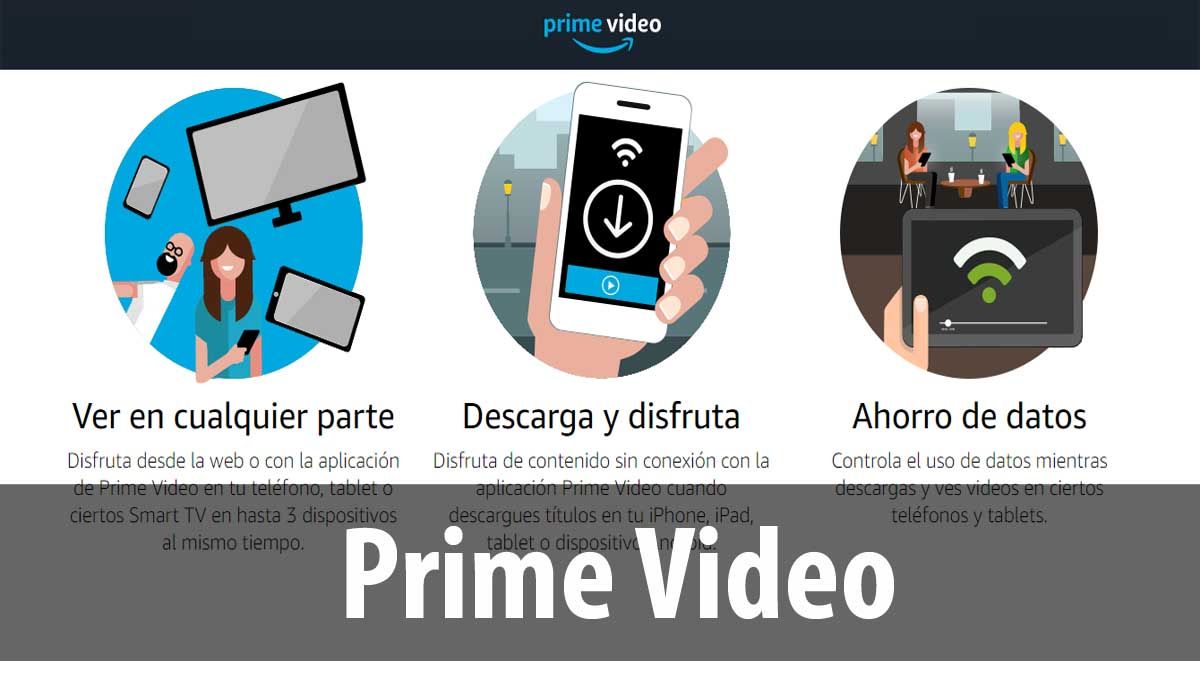 One of its main advantages is that you can enjoy any content without having an internet connection, you simply have to download the title of interest on any of your mobile devices and that's it.
The downside compared to Netflix is that it doesn't have such a wide variety of titles and movies. Even so, it is a good alternative if you are looking for entertaining, quality and low-cost content.
With a special launch price of 2.99 per month you will have the opportunity to get the most out of it for up to 6 months. In addition, it offers Premium subscriptions and thus further extend the catalog of options.
PopCorn Time
PopCorn Time is another of the best alternatives to Netflix. It is a portal where you have the possibility to appreciate a wide catalog of movies, series, programs instantly. Its interface is very nice, clean and organized.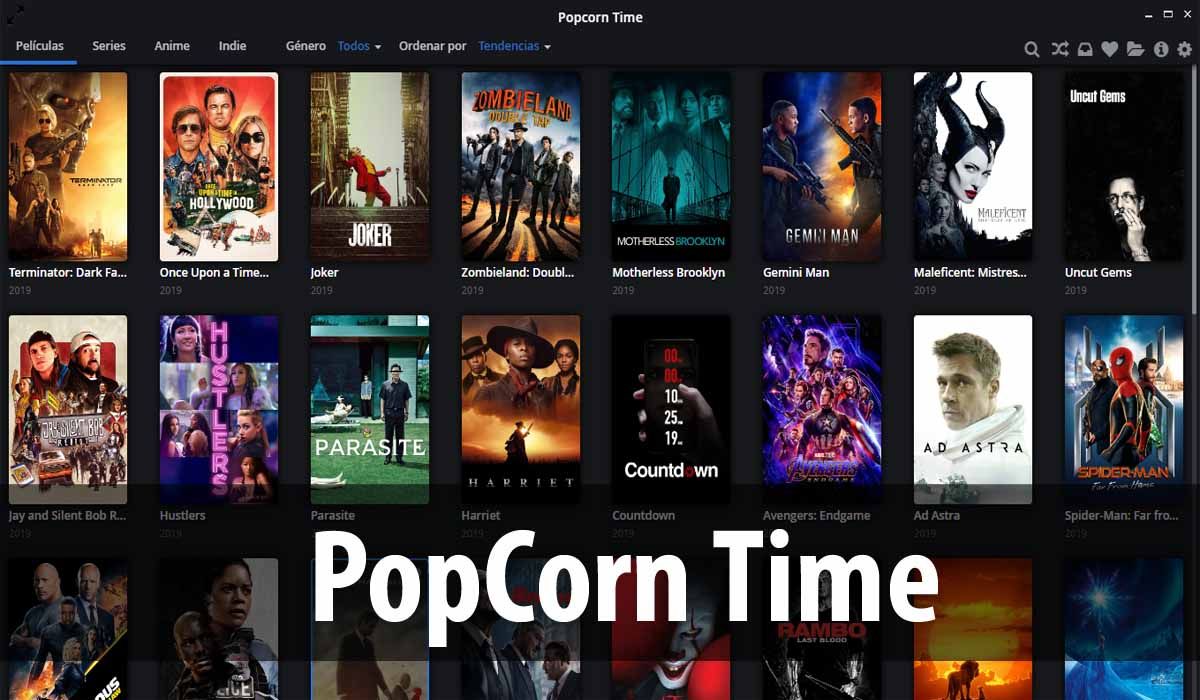 Although it is a beta version, it offers you good quality content, which you can enjoy from the comfort of your home no restrictions, full HD, different languages and for a greater experience you can add subtitles.
Available for computers with Windows 7 or higher operating systems, Linux, Mac OS, Android and best of all, it is totally free.
ATRESplayer
With ATRESplayer you can enjoy series, online television, content streaming, TV shows, Soap operas of the moment, movies, documentaries, news, sports and more. Its operation is acceptable enough and that is why it could not be missing from this list of platforms similar to Netflix.
On the other hand, ATRESplayer brings with it the incorporation of an online channel very similar to the giant YouTube, so if yours are videos, with the option Flooxer you will be pleased.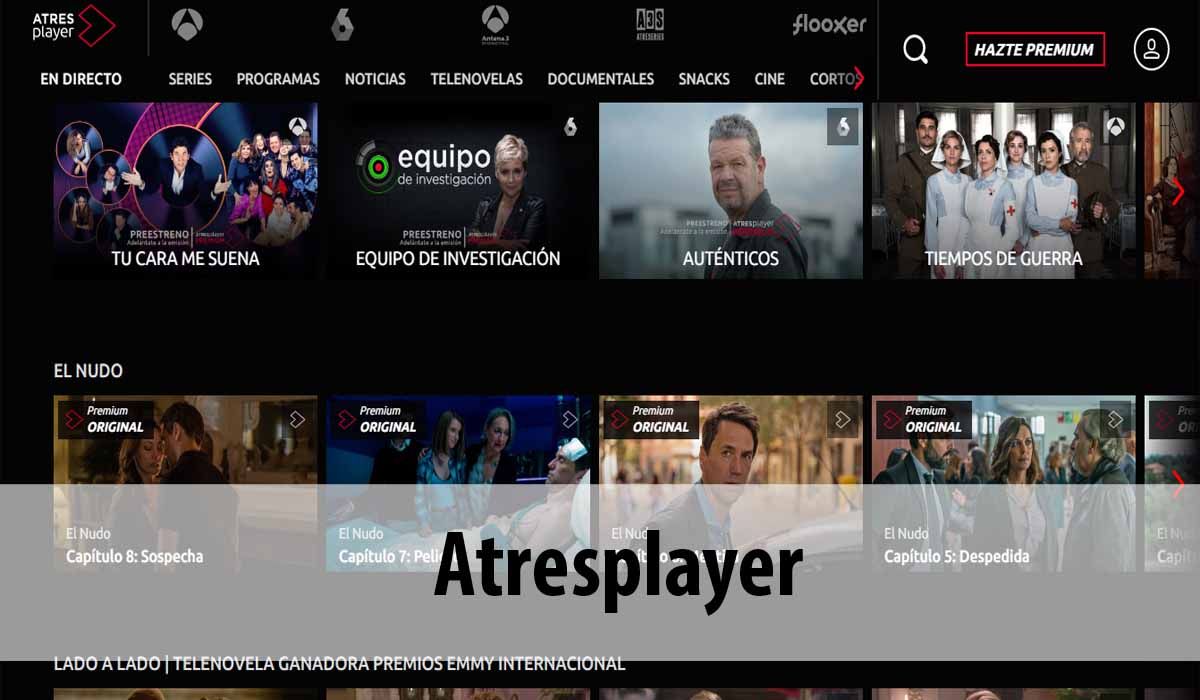 Its content is limited, since you will only have the option of watching live programs and some seasonal series, in most cases they are complete. However, it is still an excellent entertainment option and one of the best-rated alternatives to Netflix and also free.
Registration is free and you can do it through your email Gmail or the social network Facebook and depending on the type of user (anonymous, registered or Premium) you will have access to almost all of its content. It is available for teams with Windows operating system, Mac OS, iOS and Android.
Filmin
Filmin is a Netflix-like platform and Spanish, which gives you access to more than 10 thousand movies, series, short films, content streaming and more. Offers a movie catalog both from independent authors and commercial cinema.
Its official launch was in 2006 and it has had a good acceptance among the cinephile public, a variety of genres among which we can mention: drama, comedy, animation and more. Its interface is quite nice and intuitive.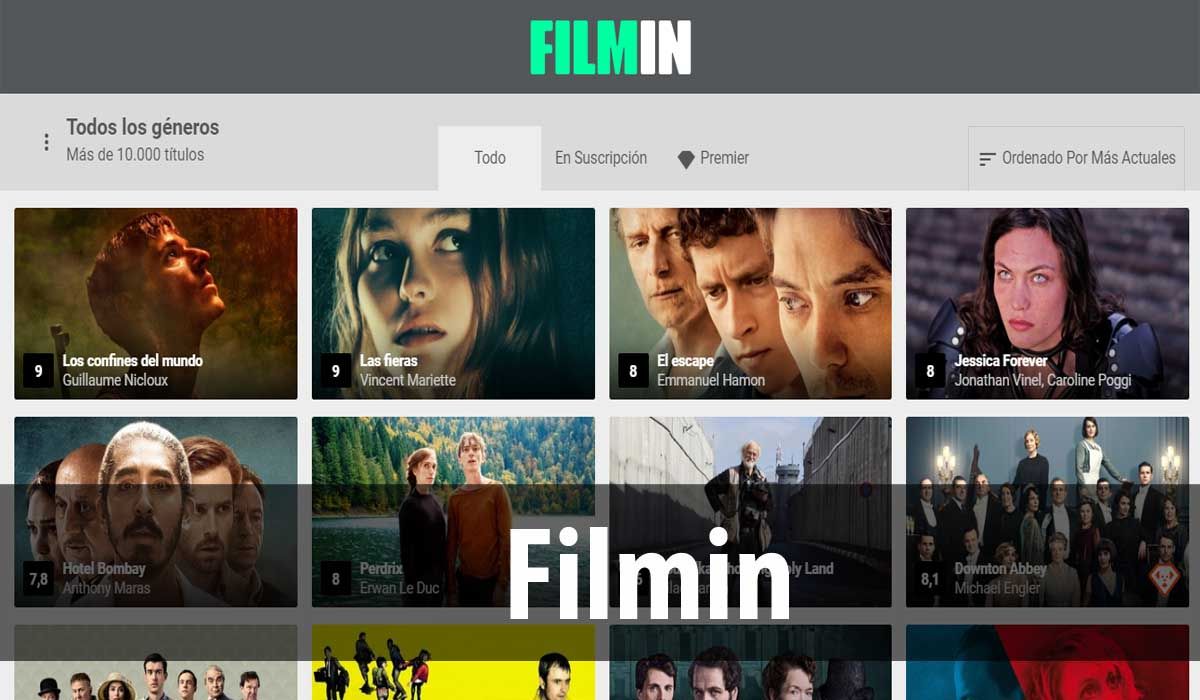 Although Filmin It is not free, it has plans that are quite affordable to the public, with fees ranging from 7.99 euros per month and a catalog of premier movies and series.
It is available for computers with Windows, Mac OS, Play4, Android, iOS, SmartTV or Chromecast operating systems.
Popcornflix
Popcornflix is a Netflix-like app plus free. It has a fairly varied catalog that ranges from series, movies, direct to programs and TV Shows.
It is operated under a wide variety of genres such as: action, drama, comedy, horror, mystery, suspense, science fiction, romance and more.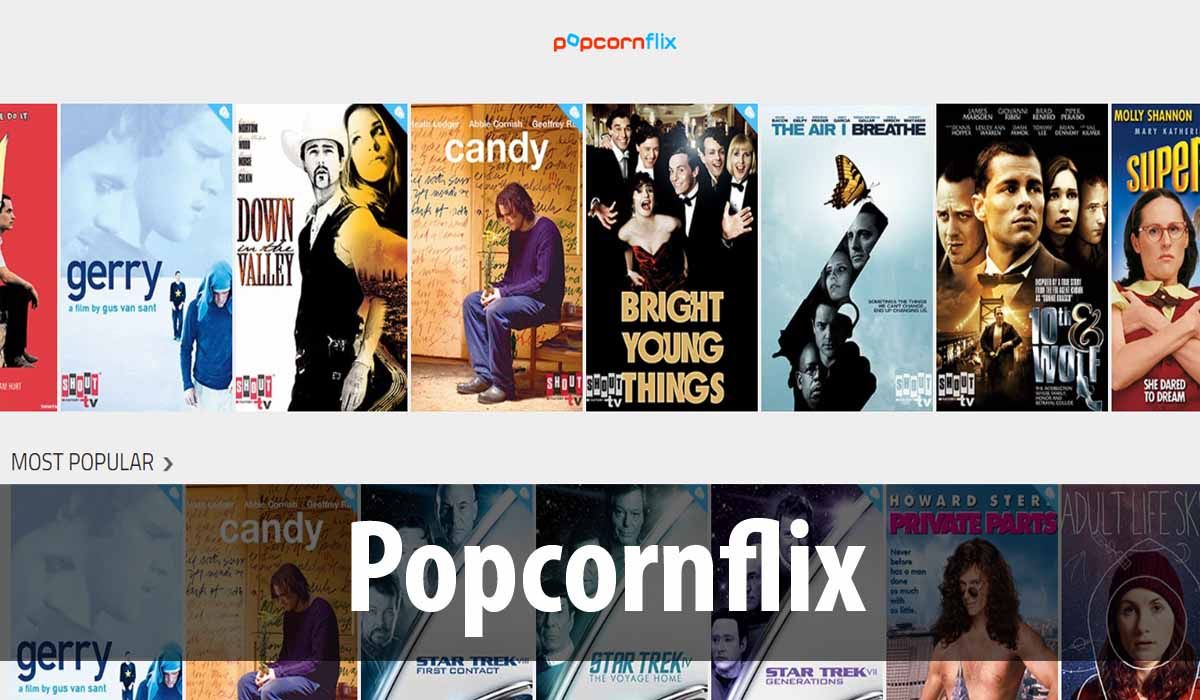 It is a fairly simple platform to use, with a selection of the movies best rated by users. And if what you are looking for is content from previous years, then Popcornflix is ideal for you.
Besides, its interface is very interactive and fast. It is designed as a Free service portal and legal 100% to enjoy the best audiovisual content.
As you will see this has been our selection of best alternatives to Netflix, five platforms both paid and free where you can enjoy a similar service at low cost and HD quality. Dare to try any of these applications, we assure you that you will not regret it.
---
This is where today's post goes. Now you know what are the best alternatives to Netflix for both (series, movies, shows, TV and more). Visit us!
Here we leave you other tutorials that may interest you:
What did you think of alternatives to Netflix you pay and free? Do you plan to try one or the other free Netflix-like platform? Tell us what you think about the content, we appreciate your comments.
Until next time!